Veteran BBC executive Charlotte Moore has been named chief content officer at the UK pubcaster, and has joined the BBC board, as part of a move to streamline the organization's executive committee.
In her new role, Moore (pictured) will have oversight on television commissioning for all BBC network TV channels and BBC iPlayer, radio commissioning and production for all 10 national radio networks and BBC Sounds, multi-platform commissioning and production for all children's and education content, and BBC Proms and Orchestras. Her oversight excludes the news and nations and regions departments.
She will be the creative lead and set the strategy for BBC TV, Network Radio, BBC iPlayer and BBC Sounds, across all of the corporation's key genres and platforms. She will lead the channel and station controllers and, according to the pubcaster, "set an editorial strategy which reflects the diversity of all the BBC's audiences."
Moore joined the BBC as a commissioning exec for documentaries in 2006, and was upped to commissioning editor for docs in 2009. In 2013 she served as acting controller for daytime television and was named controller for BBC1 in June of that year. In early 2016, she was named controller of TV channels and iPlayer, and in July of that year, her role morphed into that of director for BBC content, and controller for BBC1.
"Charlotte has made a huge success of bringing audiences to our television portfolio — resulting in record breaking figures for iPlayer and ensuring the BBC can reach audiences beyond the critical linear channels," said BBC chairman Sir David Clementi in a statement. "She will do a brilliant job as chief content officer and be an important asset to the BBC board."
The move was announced as new director-general Tim Davie gave his first address in the role, speaking in Cardiff on Thursday (Sept. 3). In his speech, he outlined his plan to refocus the corporation's efforts in four distinct areas: renewing a commitment to impartiality; honing in on "unique, high impact content"; extracting more from online efforts; and building its commercial income.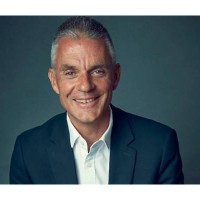 He also addressed what he said was the need to create, going forward, "a simpler, leaner organization." That entails job cuts — a "reduction of 900 roles" across news and nations and regions — as well as a "look across the BBC to further reduce duplication, layers and overheads.
"This does not mean that we are not growing elsewhere," he said. "Our commercial Studios business is investing in new jobs, for instance, where we are winning work in areas like natural history."
For the first pillar of the planned refocus of priorities, Davie said that impartiality was needed more than ever in an era of polarization, partisanship and cries of "fake news" from all sides of the sociopolitical spectrum.
"To be clear, this is not about abandoning democratic values such as championing fair debate or an abhorrence of racism," he said. "But it is about being free from political bias, guided by the pursuit of truth, not a particular agenda.
"If you want to be an opinionated columnist or a partisan campaigner on social media then that is a valid choice, but you should not be working at the BBC," he added.
From a content perspective, Davie admitted that the pubcaster is "surrounded by global players with monster budgets" and that requires a need to "pick our battles carefully and make sure we get the biggest bang for limited bucks."
Furthermore, he said the BBC has "tried to cope with increasing competition by making more and spreading ourselves too thinly" and has been "too slow to stop things that don't work." As a result, Davie said a shift is urgently needed.
"We are going to look in all areas and identify how we can have more impact by making less," he said. "I want us to consider what we would do if we could only make 80% of our current hours. What would we stop? To be very clear, this is not about cuts to save money, it is about re-allocating funds to where they generate most value — to ensure that we make our output world-beating and utterly distinctive."
In terms of its commercial business, the former BBC Studios head touted the performance of the production arm while maintaining the need to develop more alliances in the DTC space.
"We need to keep building major partnerships with the likes of FX, Discovery, ITV and Tencent, so we grow as a global provider of services and premium content," he said. "Also, we should be open to consider what other areas of the BBC could benefit from a Studios model in order to safeguard our supply of content and talent."
Davie also outlined the corporation's diversity and inclusion strategy. "Our ambition is to create an organization which reflects more accurately the society we serve," he said. "That's 50% women and 50% men, at least 20% Black, Asian and Minority Ethnic, and at least 12% Disabled. A modern 50/20/12 organization. Alongside this, we will deliver plans to build our socioeconomic diversity, as well as ensuring we are truly inclusive for all LGBTQ+ employees.
"We are challenging every division to make plans to deliver this, at leadership levels as well as in total," he added.
To read the entire speech, click here.