Marco Bresaz likes to talk. As the SVP of non-fiction and alternative programming for AMC, Sundance TV and BBC America he has a lot to discuss. For the moment, our conversation has us in Hackensack, New Jersey, circa 1975, where a young Marco grew up playing soccer in the streets with the neighborhood kids, taking on his father and uncles and learning about the world at the family dinner table.
"We were this first-generation family from northern Italy; my mother is from Parma and my dad is from modern day Croatia, which used to be an Italian, then Yugoslavian, territory," he recounts. "As a result, there were a lot of different political views represented at Sunday dinners. There would be an anarchist next to a communist arguing with a capitalist. It was a real-life history class that unfolded over endless courses of pasta, homemade pizzas and intricately displayed Italian cold cuts."
In many ways, Bresaz is a product of the classic immigrant story. His father hid in caves as a child when Italy was being bombed during World War II. His grandfather emigrated to the U.S. from Italy, but it would take seven years to bring the rest of the family to America. Marco grew up with English as a second language. His father, Bruno, worked long hours as a maître'd, while his mother, Wanda, worked as a secretary. They made sacrifices, but there was the hope your children could have the life you never had. Everything was about family.
"I felt I had to do my part of making good on the opportunities that my family provided for me," Bresaz says. "For the first 15 years of my life, my dad was really busy and stressed. He comes from a generation where you had to be hard on your kids. I always knew he loved me, but you were expected to do well and there wasn't a lot of free praise for it. Interestingly and to his credit, as my dad has gotten older, he's become very vocal about his pride in his children. And my mother's always been my biggest supporter so there was always that."
Marco was the first in his family to go to college. He had dreams of designing cars, so he enrolled at Stevens Tech in Hoboken to study engineering. "I started to realize I was changing and becoming more withdrawn. I had made a big mistake choosing engineering and didn't know what I was going to do with my life. With my parent's support, I transferred to Syracuse University where I switched majors and got a degree in television management.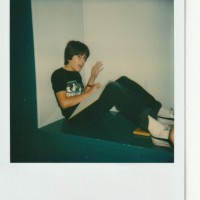 "You have to understand, I was a total TV nerd. I used to dream up shows and make fake network schedules as a kid," he says.
Marco started his career as an assistant at Lifetime in New York. He segued into production, working on the Lifetime talk show Attitudes. "Right after I got my first apartment in Hoboken, Attitudes was canceled and another job I thought I had fell through," he recalls. "I got a job at ABC where I spent 10 years working on Emmy-winning soaps like All My Children and One Life to Live as a production executive. There was a void because I wasn't involved in the creative process."
While at ABC, Marco had gotten married and with his wife Laura, had bought their first home. Eventually, twins (Amelia and Nate, who will attend college together this fall) arrived.
"Everything was falling into place personally, but career-wise much as I loved my co-workers, I wasn't sure if I'd ever break through to the creative side of the business," he explains. "I'm not easily frustrated but I'm a born storyteller, so it was very hard being so close, but not part of the creative team. There were times when I thought about switching to something else entirely. Department store greeter was high on my list.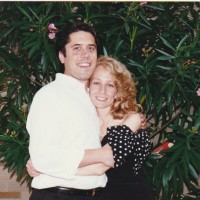 "Luckily, my wife Laura, is one of the toughest and most loving people I know," he adds. "That's gotten us through a lot. With her support, I kept looking determined to somehow shape my career into what I wanted it to be."
After a decade at ABC, Marco finally found the creative job he had been searching for his entire career. "If you are lucky in this business, you find a mentor somewhere along the way," he offers. "For me, that was Sal Maniaci, who hired me at TNN as a current executive. He was like a TV business father figure to me."
After TNN, Marco moved to TV Land as a VP of development where he worked on the hit show Hot In Cleveland. "TV Land was undergoing a renaissance, and it became clear that they would focus on scripted programming as operations began to consolidate in LA," he says. "I couldn't move to LA and I knew it was time for me to start a new chapter. I met with Michael Klein at Sundance and we spoke for over two hours. I'm not sure if I got the job because we hit it off so well or because I just wouldn't stop talking but either way it worked out."
"At Sundance, I was able to expand my development aperture working with Nicole DeFusco and Lizzie Kerner Fox on groundbreaking shows like Push Girls. It was the first unscripted series to feature people with disabilities front and center. At AMC Networks there is a premium put on originality. We don't get rewarded with pitches that begin with, 'it's like this show but a little different'. We always want content that is categorically unique and has a clear voice.
"Some of the shows I am most proud of include Ride with Norman Reedus and The Preppy Murder documentary series," he continues. "That project had so much to say about current culture and gender issues. Eliot Goldberg, who was running the department at the time, really helped set the tone for that series and so much of what we've achieved. We were able to give you a sense of who Jennifer Levin was and tell her story with grace. We also did the quintessential series on the history of hip hop [Hip-Hop: The Songs that Shook America] with Alex Gibney and Questlove," Bresaz said.
Today, Marco and his team have a lot of exciting projects underway, including a true crime initiative driven by unexpected voices in the space for Sundance TV, natural history projects building on BBC America's success in the genre and the second season of Eli Roth's History of Horror airing as part of AMC's Fear Fest this October. Talking with Marco he seems equal parts teacher and student. He is at ease talking about his strategy, confident in the brands he has helped to build, and his curiosity makes him a lifelong learner.
He sums it up as follows: "I know who I am and what I stand for. I'm an optimist, I believe you write your own story and it's served me well my entire life."
Joe Livecchi is founder and CEO of the prodco Noble Savages. Through these monthly profiles, you'll learn more about top executives through an unprecedented glimpse into their personal lives — as Livecchi says, "who they are and what made them that way." For more profiles, keep an eye on realscreen.com and also check the Noble Savages site.