While all genres of non-fiction production have been impacted by global lockdowns stemming from the COVID-19 pandemic, natural history — the genre that brings the world to your living room or laptop — has been especially difficult to produce. But technology, coupled with innovation and fresh talent, is paving the way ahead for networks and producers.
By the end of March, full or partial lockdowns had been implemented across more than 100 countries worldwide in an effort to curb infections of the novel coronavirus. Six months later, as of this writing, COVID-19 cases have surpassed 29 million globally.
The World Health Organization continues to caution nations about the risks of opening back up too quickly and imposed travel restrictions remain in place across much of the globe. As a result, natural history productions have been forced to cultivate creative ways of churning out new content, and in the process, are handing the genre a crucial lifeline.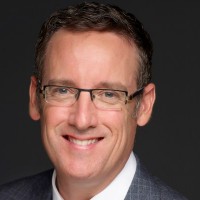 While wildlife producers have been struggling with the same challenges as most across the unscripted genre during this time of upheaval, organizations such as National Geographic have continued to fortify their pipelines with greenlights. The pay-TV channel has been working in tandem with parent company Disney and its production partners around the world to establish on-set health and safety protocols, affording the American cable network the opportunity to get nearly 60% of its productions into the field.
"We're working with smaller crews and thinking about the ways in which new remote, autonomous and lighter camera technologies will allow us to still capture epic scale and extraordinary behaviors," Geoff Daniels, Nat Geo's EVP of global unscripted entertainment, tells Realscreen. "It's [allowed us to] bring in new, local voices and more diverse and inclusive storytellers … and a new generation of passionate storytellers that can not only speak directly to their local community, but also to the world at large."
And while Nat Geo has been employing local filmmakers and crews for a number of years now, the network has recognized that working with those who know the locale and its native wildlife best elevates the storytelling for a global audience.
Blue Ant Media's specialty channel Love Nature is following a similar path by having key production individuals venture out to remote shoots in order to lead and develop smaller local crews.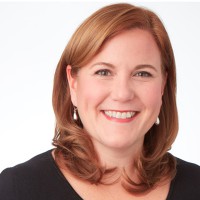 "It's starting to open up the cultivation of the next generation of wildlife filmmakers [by] giving these local crews practice under more experienced DOPs and producers," says Carlyn Staudt, global general manager at Love Nature. "Instead of always having to bring the entire crew from wherever the production company is based, bringing key individuals and then building your crew around that — I think you'll see more of that post-COVID."
Despite the challenges that can come from having relatively inexperienced camera crews helming natural history shoots in the midst of a pandemic, studios and broadcasters alike have gone to great lengths to maintain the high standards that audiences expect from premium wildlife programming.
"We wouldn't do a shoot if the quality of the images were in any way compromised," explains the BBC Natural History Unit's head of development Gavin Boyland. "The equipment we're using is much the same as we would do if it was a shoot organized out of Bristol and traveling out of the UK — a lot of these high-end natural history camera operators own their own RED cameras, their own lenses."
While the pandemic has accelerated the process of working with remote crews, several new hurdles have risen to the surface that producers must now maneuver around. For example, if a filmmaker is wanting to direct a sequence but is unable to travel — due to bans, pre-existing health issues or whatever else — creative teams have been attempting to find innovative solutions wherever possible.
"We're using tools like Zoom and WhatsApp to actually direct sequences, even in the most remote and wild places," states Boyland.
BBC's Springwatch was first broadcast 15 years ago and has since become a familiar seasonal highlight among British audiences for the ways in which the nature series charts the local wildlife during the changing of the season. Launched this year in late May at the peak of the lockdown, the pubcaster was forced to incorporate a number of safety measures and combine them
with filmmaking ingenuity to ensure this year's program made it to air.

"We talked a lot to live engineers and looked at ways that we could do Springwatch, but in a remote way. Minimal people on the ground, presenters basically in their back gardens," says Boyland. "That's now created a version of Springwatch that we're actually going to do [once we're] out of lockdown because it gave it the whole brand a real refresh," he adds. "The audience figures were higher; the engagements were higher; the social media reach was higher. It's enabled us to film a live show across the UK in a way that we didn't think was possible before the lockdown."
Love Nature saw similar roadblocks in the final mixing for the blue-chip natural history series Stormborn (pictured, top), which premieres this November and documents the challenges of survival and breeding for species living on the edges of the northern Atlantic Ocean. The 3 x 45-minute, story led wildlife drama secured Golden Globe-winning actor Ewan McGregor on board as its narrator, but there was only one problem: pulling the voiceover off remotely.
"We really had to work with the Los Angeles sound studio to use technology to overcome that," she recalls. "They set up a trailer outside of Ewan's home and built this platform where he could record remotely while beaming in the director and the producer, who were based in Scotland.
"We now know that we can do these narration sessions with stars remotely."
But for operations this large to safely head back into the field during a pandemic, incurring additional costs and logistical challenges will be inevitable. This is particularly true for media organizations having to create bespoke protocols from scratch to ensure that the highest level of standards are being considered, from daily temperature checks and self-screenings, to using face masks, constant sanitizing and employing medical personnel at ground level.
"The truth is that there's no price you can put on people's health and safety in the field," Nat Geo's Daniels says. "We're keeping all of our crews outfitted with the highest level of masks, of PPE and protocols that are in place in terms of social distancing, [as well as] real time testing for all crew members and for all talent.
"Each production company has to create, in partnership with us, their own set of COVID-19 protocols," he adds. "They create with us a manual — vetted with Disney — [where] we come up with best practices, but it's not a 'one-size fits all' solution. A remote natural history show happening in Kenya is very different than a big, action-adventure shoot that we might be filming in Iceland."
But if there's one thing that the pandemic has taught us, it's that life is precious and fragile. It's why National Geographic, with Daniels at the helm of global unscripted, is contemplating the legacy the network and its partners are leaving behind while simultaneously planning for a future that "ultimately ensures that we're going to have a healthier planet for tomorrow and for generations to come."
"The content that we're creating has a huge purpose," Daniels says. "We're using social media, digital platforms, the magazine, outreach initiatives and grant making to really seed back into those communities the tools that they need to be able to further preserve and protect what they've got so that we're able to celebrate that well into the future."
He adds that it's important "to have left an imprint on the people that have worked with us in support of those projects on the ground, so that they can continue the legacy of that show and to continue to increase their own sense of worth and value in what they do and what they're protecting – that's really the mission for everybody."
This feature originally appeared in the September/October issue of Realscreen. Not a subscriber? Click here for more information.