The participants for the upcoming Pathways Mentorship Program, held in tandem with the 2021 edition of the Realscreen Summit, have been chosen.
The revamped program now caters to young, up and coming industry professionals who will gain professional development through interaction with our mentors and complimentary access to the Realscreen Summit's virtual edition. The program aims to further develop the careers of content creators who are under the age of 30, by pairing them with unscripted and non-fiction entertainment executives who will provide guidance and feedback regarding their career aspirations.
The participants for the 2021 Pathways Mentorship Program are: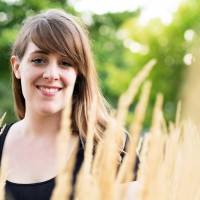 Felicity Justrabo is a documentary producer based in Toronto, Ontario. Films produced by Felicity have screened at festivals internationally and been aired worldwide by broadcasters including CBC, Amazon, TVO, Arte, ZDF, the Knowledge Network, and NHK. Most recently, Felicity produced Writing the Land, a four-part documentary series on Canadian authors for Arte and the CBC.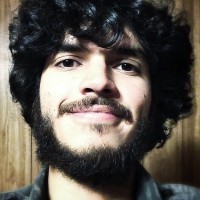 Angel Linares, born in Venezuela in 1991, is a director and producer. Linares graduated from the National School for Cinematographic Arts (ENAC-UNAM) and is the founder of the independent production company Libres Films. Angel was nominated for the Ariel Award of the Mexican Academy of Cinematographic Sciences and Arts and awarded for the best documentary short film at the Morelia International Film Festival.
Swathi Narahari is a New York-based development coordinator at Blue Ant Studios, where she straddles both the scripted and unscripted development departments. Prior to joining Blue Ant Studios, she was an executive assistant/development coordinator at Wavelength Productions where she helped to both manage the company's robust project slate and spearhead the WAVE grant for first-time female BIPOC filmmakers.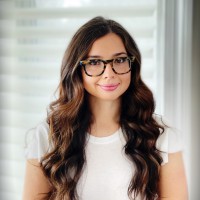 Lauren Wiener is an associate development manager at Marvel Entertainment. Before joining the Marvel New Media team in 2019, she worked at Leftfield Pictures. Lauren joined ITV as an intern in their Los Angeles office, and had worked there as an executive assistant before being promoted to development associate in the New York office. Lauren recently worked on and was credited in the Marvel's 616 series on Disney+.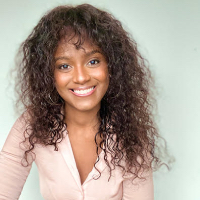 Shanaise Williams is a Canadian storyteller, born and raised in Scarborough, Ontario where she grew up in a Jamaican household. Upon graduating from film school in 2016, she began interning at Proper Television, where she spent the first few years of her career learning the art of storytelling from some amazing mentors. Since then she has gone on to work as a story editor, story producer and digital content producer for shows such as MasterChef Canada, The Great Canadian Baking Show, Big Brother Canada, Top Chef Canada and Blown Away.
This year's mentors include Kate Beal, CEO for Woodcut Media; Colby Gaines, EP and founder of Back Roads Entertainment; Geno McDermott, president of U.S. alternative TV and unscripted programming for eOne; Tiffany Nicholson Horton, EVP and head of development for Sweet July Productions; and Isabel San Vargas, president of production and operations for Propagate Content.