Veteran TV and film producer Kelly Sallaway is the first winner of Propelle, the female-focused accelerator program from Realscreen and Abby Greensfelder's Everywoman Studios.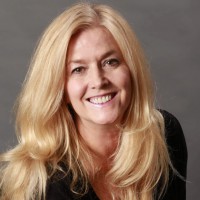 Sallaway's (pictured left) winning project, Escape to Normal: The Briell Decker Story, is a multi-part documentary series that tells the true story of Briell Decker's marriage and escape from FLDS cult leader Warren Jeffs and her ongoing work to help other FLDS escapees. Everywoman Studios has committed up to US$20,000 in development support to Sallaway's project and will work with her to further develop the docuseries and then bring the project to buyers.
In addition to the unveiling of the winner, Everywoman Studios has also announced collaborations with runners-up to get their projects developed and sold. The Propelle runners-up are:
Sharon Houston, a standup comic, actress, producer and writer whose MVP concept features pro athletes going undercover and returning to the communities that influenced their lives to give back;
Meghan Duffy, an experienced producer whose idea for Secrets, Lies and Family Ties features the story of one of the most successful genetic investigation firms in North America as they solve dramatic cases using DNA evidence.
This is the inaugural year for the Propelle initiative, which aims to bring more female creators into the non-fiction ecosystem and create content with and from more diverse voices. This year's executive mentors included Everywoman Studios CEO Abby Greensfelder (main photo), Nutopia's Jane Root and Lynne Kirby and The Content Catalyst Fund's Julie Bristow. The finalists were paired with an executive to workshop and mentor their idea, and received business advice and creative direction to get their projects pitch-ready. The final phase of the accelerator was a series of pitches to industry network executives facilitated by Everywoman Studios.
Propelle will kick off its second year at the 2021 Realscreen Summit on Feb. 4 when the call for entries will be opened and next year's mentors will be announced.
"We had no idea how successful the initiative was going to be," said Claire Macdonald, VP and publisher of Realscreen in a statement. "When we started fielding applications from so many talented female professionals in the non-fiction production community, we knew that we were filling a need and that this program is not only necessary, but critical to the growth of the industry."
"What started for me as a way to pay it forward to other women in the industry has grown into a game-changer for the non-fiction world," added Greensfelder. "Meeting, mentoring and developing with these incredibly talented women spotlighted the fact that they weren't being heard or included, and with Propelle, that has all changed."