Abby Greensfelder's Everywoman Studios (EWS) and Realscreen have named filmmaker Akanksha Sood Singh the winner of the 2021 Propelle Program, an annual female-focused content accelerator launched in 2020 by Greensfelder and Realscreen.
Singh's (pictured) winning project, Royals of Mandore, is a natural history docuseries centered around primates in India living among the human-dominated landscape. The project was inspired by Singh's lifelong passion for wildlife and nature documentaries. As a young girl growing up in India, her dream was to one day document wild animals professionally, and when the opportunity arose, she left her corporate job to pursue filmmaking. Today, she is quickly becoming one of India's most renowned wildlife documentarians, recently winning a UN Film Award and three National Film Awards.
As the 2021 Propelle winner, Singh's Royals of Mandore will receive additional development funds from Everywoman Studios, and EWS Founder Greensfelder and her team will work directly with Singh to further realize the project and, ultimately, bring the series to prospective buyers.
The 2021 runners up include: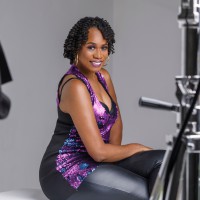 Broadcast journalist-turned-filmmaker Lisa Durden (left) and her project The Ultimate Soul Food Cook Off, a reality sitcom set on an authentic soul food tour, featuring a cast of four down-home cooks traveling and competing for bragging rights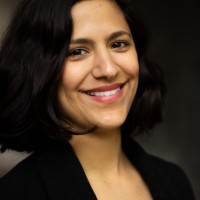 Mexican filmmaker and producer Jimena Mancilla (left) for her three-part series Reinotas, featuring the next generation of Latinx female artists breaking into the music industry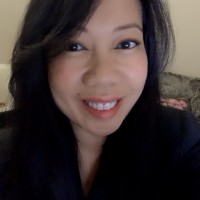 Filipino-American creator Lyn Lodevico (left) and her unique and diverse singing competition show, Killer Collabs
As part of Propelle, all finalists were paired with female producers/mentors – industry trailblazers, CEOs and executives – who helped workshop their ideas, and offered business advice, creative direction and entry to their robust network of industry contacts.
This year's Propelle executive mentors included Kim Woodard (co-founder and president, Lucky 8 TV), who worked with Singh on her winning project; Sharon Levy (chief content officer, Endemol Shine North America); Raeshem Nijhon (founder and executive producer, Culture House); and Aisha Corpas Wynn (vice president of alternative programming, Macro TV Studios).
Said Greensfelder, "We created Propelle to help the next generation of rock star female creators achieve one of the most elusive things in our business: access. Our goal is for this program to serve as a bridge between these deserving women and the industry at large, ultimately leading to more representation for female filmmakers and producers across the unscripted landscape. We're delighted to extend this year's honor to Akanksha for her uniquely captivating Royals of Mandore and look forward to collaborating with her on the road ahead."
Said Singh, "I am beyond thrilled to have been selected as the winner of this year's Propelle Program. Royals of Mandore is such a decisive project at this stage in my career, and the guidance and mentorship I've received through Propelle has been instrumental in bringing it to life. Thank you to the team at Everywoman Studios, my mentor Kim Woodard and Realscreen for this incredible opportunity – Propelle is a game changer!"
"We're amazed at the caliber of talent that has come through Propelle, and proud of our partnership with Everywoman Studios," said Claire Macdonald, SVP, Publisher, Realscreen. "Abby and the mentors have really immersed themselves in helping uplift these incredible female creators, and we hope this experience is a catalyst for their future success. Congratulations to Akanksha and all of this year's finalists."