Once again, Realscreen is examining the ever-changing streaming landscape with this multi-part series, which will profile various players in the SVOD and AVOD space, from the household names to the emerging niche outlets, and with info ranging from key personnel to recent and upcoming commissions, to rights and distribution info.
CURIOSITYSTREAM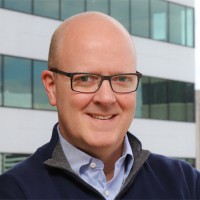 Who's there:
Rob Burk, Head of Original Content
Jorge Franzini, Director of Content and Development
Devin Emery, Chief Product Officer and EVP, Content Strategy
Devin Cheema, Head of Business Affairs and Content Acquisition
Notable COVID-proof commissions in 2020
CuriosityStream produced several notable COVID-proof commissions in 2020, including the series Engineering the Future, Beyond the Spotlight, My Wild Backyard, Fighting for Lincoln: The Wide Awakes, 4th and Forever: Muck City and The History of Home, narrated by Nick Offerman.
Notable unscripted/non-fiction programming slated for 2021
CuriosityStream has commissioned more original programming for 2021 than it has since its launch in 2015. The full slate of original series, one-offs and feature docs will be announced throughout the year. Notable projects that have been announced thus far include Rescued Chimpanzees of the Congo with Jane Goodall, Doug to the Rescue, Nature Through Her Eyes and Heval, in addition to new seasons of tentpole original series Beyond the Spotlight, 4th and Forever, and Engineering the Future.
What they're looking for
"Our mission is to entertain, enlighten and inspire viewers with the world's best factual programming. Traditionally, our top-performing genres have been science, history, nature and technology. But over the past couple of years, we've been expanding increasingly into travel, food, adventure, sports and crime. The formats we seek run the gamut of production lengths, from 15 minute 'mid-form' specials, to landmark returnable series and feature docs. From a content perspective, we look for programs that contain something new and different. It could be a new story, a new perspective on a story we thought we understood, or new technologies or techniques that allow you to tell a story in an exciting new way."
Budget ranges for originals
"CuriosityStream commissions and produces original content at a wide range of budget levels, from lower-cost, mid-form news magazine programs, to higher-budget, landmark multi-part series."
Rights/global exploitation of content
"CuriosityStream is a global SVOD service with linear pay TV offerings in select markets. We strive to find creative solutions to commission, coproduce and acquire content from all over the world to serve viewers in as many of those markets as possible, starting with our primary market in the United States."
(By Jillian Morgan)
TOPIC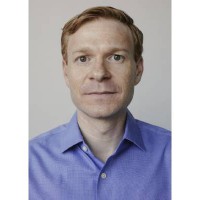 Who's there
Ryan Chanatry, General Manager (pictured)
Jennifer Liang, VP, Acquisitions
Gena Konstantinakos, VP, Originals
Jeff Seelbach, Director, Non-Fiction Programming
Mahalia Cohen, Senior Producer, Non-Fiction Programming
Notable COVID-proof commissions in 2020:
The Second City Presents: The Last Show Left on Earth
The Guru Inside You
Chris Gethard's Beautiful/Anonymous
One Story Up curated by Roger Ross Williams
Trans in Trumpland
Notable unscripted/non-fiction programming slated for 2021:
Chris Gethard's Beautiful/Anonymous
Trans in Trumpland
Inspired
Miss Panama
Best Walk
What they're looking for:
"'Not Your Main Stream' — Topic creates and programs a curation of smart, entertaining, provocative, and meaningful stories that spark cultural conversation. We are looking for uniquely original series and films with high production values from exciting artists both established and emerging, from around the world and underrepresented communities. We aim to thrill our viewers with captivating, exciting, risk-taking stories that provide a lean-in watching experience.
"Proposed titles should feature a strong and socially conscious point of view, themes that resonate, and characters that are deeply developed with compelling arcs and relationships. We want to present challenging questions that encourage our audience to contemplate the world in a more expanded way. Specifically, we are attracted to serialized human dramas, relationship-based dramedies, captivating suspense thrillers, unexpected and hilarious comedies, and revelatory and provoking documentaries/docu-series."
Budgets for originals:
"As a still new and emerging service – we celebrated our first anniversary in November – we look to identify a small number of projects a year that will attract subscribers to Topic and continue to build our brand and position in the market."
Subscription prices:
US$5.99 / month or US$59.99 / year
Rights ownership/global exploitation
North America all rights or North America VOD rights.
(By Daniele Alcinii)