Hobbled by the shutdown of 2020, the sports media industry is back on the pitch and up against a largely changed entertainment landscape.
Even after the return of sports, Nielsen reported in December that live viewership remained below 2019 levels, a sizable share of that linear audience stolen away to streaming. Fans' hunger for non-fiction sports content, though, is far from satiated if ESPN and Netflix superhit The Last Dance is any indication.
The 10-part portrait of Michael Jordan and the Chicago Bulls racked up some 6.1 million views when it premiered a year ago this month. It subsequently pulled in millions more each episode, making it the network's most watched documentary.
Brian Lockhart (below), vice president, ESPN+ original content and ESPN Films, says the sports shutdown and the docuseries' success inspired the Disney-owned company to open its aperture.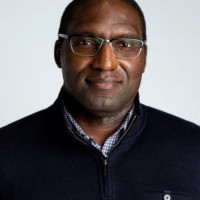 "Every format that exists in entertainment, there's a way to tell sports stories inside of that," Lockhart says. "What are the reality formats? What are the glossy floor competition series? Is there a trivia angle? What are the nooks and crannies inside of entertainment that we can fill and serve fans who are looking for not only great stories but great stories that may have sports as an underpinning?"
Mike Tollin, co-chairman of Mandalay Sports Media and producer of The Last Dance, says that fanbase, already sizeable, is growing.
"More and more, celebrity athletes transcend and reach a broad audience and it's not just to the hardcore sports fan," he explains. "ESPN had a groundbreaking initiative more than a decade ago with '30 for 30′…  Up to that point, sports documentaries were told in a very conventional fashion and this blew the doors open and created these opportunities for very different kinds of storytelling."
ESPN's acclaimed '30 for 30′ strand, co-created by Bill Simmons and Connor Schell, premiered in 2009 with King's Ransom, Peter Berg's documentary about Canadian hockey icon Wayne Gretzky, to mark the network's 30th anniversary.
Schell (below) says the outsized demand for non-fiction sports content isn't just one year in the making.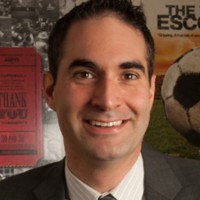 "The Last Dance was a phenomenon and I think it would have been a really big deal anyway, but because of when it landed in the beginning of the pandemic — when fans were looking for content, sports or otherwise, that could provide a communal viewing experience — it was propelled to another level," Schell explains. "But that said, these are steps in a whole journey that's been going on for a long time."
'30 for 30′ documentaries, including Straight Outta L.A., Of Miracles and Men, The U and the Oscar-winning O.J.: Made in America, have long used sports as the window to tell cultural stories, says Schell, who stepped down as ESPN's executive vice president of content and executive producer of '30 for 30′ in November to hang out his own shingle.
"You're definitely seeing this genre continue to grow and evolve," Schell explains. "When you're telling big non-fiction stories, to have an inherent piece of intellectual property or central character that inherently breaks through, that already has a built in audience, that's certainly something that gives a project a running start. You put those elements together and you're continuing to see a big appetite for these projects."
Tollin (below) agrees.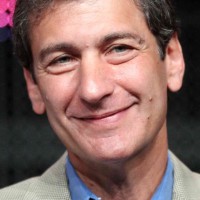 "Every streaming service, cable channel — everybody's open to and interested in sports content, which is great news for content creators. The other thing, of course, is that because of the way people consume content now, it's no longer 'less is more.' Oftentimes, 'more is more.' And by that I mean, you'll pitch a concept, an idea, a story, and it's not always just 'yes' or 'no,' it's, 'How many episodes?'" Tollin says. "We kind of look at the media landscape now as an arms race. Everybody's lining up trying to maximize new subscribers and trying to entice new viewers."
That "race" means frontrunner ESPN is up against the likes of Netflix, Amazon Prime Video, HBO, Apple TV+ and other streamers lining up on the track. "We're not the only one who understands the value. To be quite honest, we welcome being in the marketplace and competing for the best stories," Lockhart says. "We feel there's room for everybody."
Religion of Sports, the company co-founded by Tom Brady, Michael Strahan and Gotham Choprah in 2016, produces for a diversity of platforms, recently partnering with Facebook Watch for a docuseries about Olympic gymnast Simone Biles, premiering this summer.
"There's definitely the need for sports programming and the desire of getting more content out there is apparent," Meg Cirillo, supervising producer at Religion of Sports, says. "The more streaming services that are out there and the more that our industry evolves, there's definitely a need for more and more content."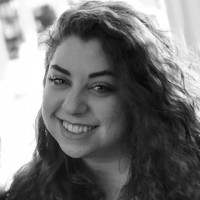 Cirillo (left) sees growing opportunity in the short form media space for access-driven sports content as part of that evolution.
"With social media and direct access to athletes, audiences really crave that intimacy," she adds.
RECALIBRATING
When the world "stopped spinning" last March, producers were barely halfway through post-production on The Last Dance, Tollin recalls.
"When we saw that the NBA was suspended and March Madness was cancelled, and it became apparent that there was going to be little or no sports programming, we saw an opportunity," he adds. "We had a June 2 launch date that we were working toward and all of a sudden it had been moved up two and a half months."
The pandemic that first put the film and TV industry largely on pause meant the team at Mandalay Sports Media could put more projects into development.
"In a lot of ways, this has been a more heavy development period than almost any other I can remember, partly because so much of production has been postponed, suspended or cancelled," Tollin says. "We have a very robust slate of projects, some of which we're waiting to get to the starting line, waiting till we can really proceed without any massive restrictions or limitations due to COVID."
Those projects include a film on the Redeem Team, the 2008 United States men's Olympic basketball team, executive produced by Dwyane Wade, and a film with Disney+.
For ESPN, the disruption underscored the value of creating evergreen content.
"The reality of the ESPN ecosystem is that live is going to drive the lion's share of consumption — but it's also really pushed us and inspired us to create content that has a long shelf life," he says, pointing to such programming as Peyton's Places, Bettor Days and America's Caddie.
At Religion of Sports, Cirillo says the team had to recalibrate when the world shut down last March.
"What can we do to provide sports' content when there are no live reports?" Cirillo says. "We at Religion of Sports were trying to figure out how to put out new content while also keeping the projects that we had alive."
Producers pulled from Shut Up And Dribble, the 2018 Showtime Sports Documentary Films series from executive producers LeBron James and Maverick Carter of SpringHill Entertainment and director Gotham Chopra, to create a six-part expanded short feature series for the network's YouTube channel.
The series, which delved further into the changing role of basketball and its athletes in advancing social justice and civil rights, premiered in October amid continuing protests over police brutality against Black communities.
"Now, with Black Lives Matter, a lot of athletes are also standing up for what they believe in," Cirillo says. "We know that our platform really has the opportunity to change people's minds and to reach audiences that may not have been reached before… Now is the time to really be charging through and giving amazing creative professionals freelancers the ability to collaborate, and supporting the stories that need to be told."
ESPN has undertaken similar initiatives.
The Undefeated, the network's platform dedicated to exploring the intersections of race, sports and culture, and its ESPN+ series Why Not Us, which follows the men's basketball team at North Carolina Central Basketball, offering a glimpse into athletics at historically Black colleges and universities (HBCU), is one example.
"As a leader and a man of color, diversity, in front of the camera and behind the camera and in the stories we tell, is something that is at the core of how I've grown in the media business," Lockhart says. "These are stories that are universal. We just want to make sure that they receive the exposure that they deserve."
'THE FUTURE IS REALLY BRIGHT'
The disruption of the last year isn't enough to keep sports content creators on the bench, though the industry should be ready for more change in the year ahead.
"I think more big live sports media rights will go to streaming services in the not too distant future… Sports is increasingly going to migrate into the streaming universe," Tollin says — as seen via Amazon's play for 10 years of rights to the NFL's Thursday Night Football, beginning in 2023. "I think increasingly people will try to break barriers and find new ways to tell stories and that's what's exciting about it — stretching the landscape."
For Schell, the genre has a healthy future.
"The place that sports and athletes and teams hold in our culture is really amazing," Schell says. "Both for the live ecosystem but also for the stories that come out of that, and the ability to tell really interesting stories that fans are familiar with, but maybe you're making connections for them in a different way maybe you're providing them a different level of context or understanding or access — the future is really bright for projects that can do any or all of those things"