By Justin Anderson, Andrew Jeffrey, Jillian Morgan
Here we are, approaching the final stretch of 2021, and the enduring pandemic, new entrants in the media landscape, mega-deals and calls for diversity continue to reshape film, TV and streaming. To get a read on what's ahead for 2022 and beyond, Realscreen has surveyed the non-fiction and unscripted screen community. Producers, buyers, distributors and agents reflected on the past 18 months — from remote work to the streaming revolution, COVID-19 and efforts towards diversity, equity and inclusion — and offered predictions on what's yet to come. Shifts to the entertainment landscape continue to shake up the business, but the unanimous verdict is that the future appears bright — if the genre can match the pace of change. To see part of this report, click here.
Do you think the appetite for unscripted content will remain as strong from buyers as scripted returns to full strength?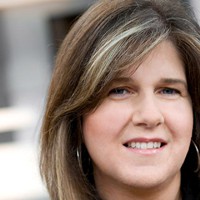 There are more producers and buyers in this space than ever before. It has opened up more opportunities for international coproductions, allowing us to bring premium, high-impact documentary and factual series to audiences for a fraction of the cost.
Jennifer Dettman, CBC executive director, unscripted content and chair, documentary channel
We're feeling pretty bullish that the unscripted world is going to continue to be an important pillar for a lot of our buyers. Solange Attwood, EVP, Blue Ant International
The unique and unexpected stories unscripted can tell, its cost-effectiveness, the speed at which unscripted can move — all of those things are hugely valuable regardless of how much scripted is being made. Eli Lehrer, EVP and head of programming, History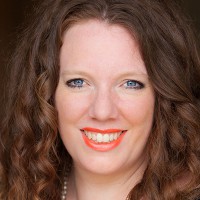 There was a resurgence in premium unscripted before 2020 and the pandemic has accelerated this even more. Kate Beal, CEO, Woodcut Media
The drive to premium box set factual will continue. We are working with a number of high-end scripted directors on our documentary series — we love that cross-fertilization of genres in look and feel. Expect the top end of unscripted content to be every bit as much "event TV" as scripted.
Johnny Webb, CEO, HiddenLight Productions
What will buying and selling content look like as in-person gatherings return to film festivals, conferences and markets?
What the pandemic has made clear is that we don't need as many F2F events for the business to go on. My guess is that many events/markets/festivals may not survive. Anna Godas, CEO, Dogwoof
Virtual conferences and markets have reduced the financial barriers for participation for many creators and producers, so we hope that virtual marketplaces and networking is a trend that will continue after the pandemic. JD
There'll be a cross-platform selling strategy from the bigger businesses, using all means to keep relationships strong and eyeballs on their slates. Paul Heaney, CEO, Bossanova
I for one am excited about the prospect of returning to in-person events so long as we can do so safely and effectively. Zoom/ Teams/Slack have all made the act of connecting to others easier than ever but nothing beats feeling and seeing the passion of producers talking through their ideas in-person.
Harry Gamsu, VP, acquisitions, Fremantle International
Do you see efforts to make the industry more diverse remaining a priority? What efforts are you/ your company making in this area?
It's critical that the entire industry continues to focus on doubling down on working with female and minority owned and operated production companies and diverse showrunners and crew so that we can ensure the stories we are telling and the content we are making speaks to and supports all communities in a more equitable way… that is a huge part of our goals for Snap Originals in 2022 and beyond.
Jill Dickerson, senior development manager, Snap Originals
In the last year, we have implemented DEI initiatives with intentionality — across all areas of production, distribution, behind the camera and on screen. Sylvia Bugg, chief programming executive, PBS
We're increasing diverse representation with our on-air talent as well as among the teams producing our content. We're also creating cross-network opportunities and coproductions between networks like HGTV, Food Network, TLC and OWN to introduce talent… to as broad and diverse an audience as possible.
Kathleen Finch, chief lifestyle brands officer, Discovery, Inc.
Institutional racism, sexism, and bias don't disappear overnight. I am fortunate to represent a roster of diverse storytellers and activists and it's my turn to listen, support my clients and fight on their behalf, and that extends beyond the financial. Courtny Catzel, partner, co-head of New York non-scripted, ICM Partners
Any predictions for the future of the unscripted/ non-fiction screen industry?
It's time for reality to be more self-aware, transparent, and authentic.
Jennifer O'Connell, EVP, non-fiction and live-action family, HBO Max
I think there's going to be more consolidation, and conglomerates are going to get bigger. SA
The proliferation of bingeing content in one sitting — combined with all the traditional providers making their content available on multiple platforms — means there are now more potential unscripted fans than ever before. Keeping these fans entertained 24/7, instead of considering the old constraints of primetime, means the future for unscripted is pretty much unstoppable. KF
Unscripted producers have a real opportunity to build their brands because the market is bigger and more open than it has ever been. Chris Bonney, CEO, rights, Cineflix Media
I predict going into festival season we'll see more record-breaking deals paid for the best in new factual content resulting from greater competition than ever between global platforms vying to compete with Netflix in the genre. HG
Better than ever, stronger than ever, and more than ever. Randy Barbato and Fenton Bailey, co-founders, World of Wonder
This story first appeared in the September/October 2021 issue of Realscreen Magazine, which is out now. Not a subscriber? Click here for more information.