Calls for greater diversity in the non-fiction film and television industry are hardly new, but in the wake of George Floyd's death in 2020 and the ensuing protests not just in America, but also around the world — during a pandemic no less — it felt like a genuine turning point, with a growing sense of urgency around creating real, tangible change.
So… is it happening? On one hand, buyers and suppliers of unscripted entertainment are being far more proactive in addressing issues of representation, internally within their own companies and externally via their content development. But addressing the issues at play is one thing — making a concerted effort to create change is another.
"Of course George Floyd's death was the unifying moment for change — it made all of us take a really hard look at the world we have created and the culture of inequality, and ask whose voices were being heard and whose weren't and how we change that," says Beejal Patel, a commissioning editor for the BBC's documentaries department.
"We've always taken our responsibility as a brand to represent the diversity of the world very seriously, but the events of the past 18 months put a much sharper focus on this for us," says Eli Lehrer, executive vice president and head of programming for A+E's History Channel. "It's led to a targeted and sustained plan for how we address these issues, which has not always been the case in the past."
A+E hasn't been alone in making such plans. One solution enacted by several major companies is supplier diversity programs, where the commissioning network or broadcaster requires the content suppliers they hire to have certain diversity levels within their organizations. So if a team or company is made up entirely of straight white guys, they probably won't get the job.
Some network groups, such as A+E and Discovery, have such programs expressly to ensure that the companies they work with are committed to DEI principles — principles they're setting into policy in their own environments.
"We [have] really set out to diversify everything about our organization, including what we do on air, what we do within the walls of our company, and how we interact and engage with suppliers," says Rob Sharenow, president of programming at A+E Networks.
In October of 2021, ViacomCBS announced it was broadening its Content for Change initiative, first employed by BET, to be a company-wide, data-driven program geared towards three objectives: to evolve and transform storytelling within the network group; to support content creators from underrepresented communities with early access, apprentice and mentorship programs; and to impact company culture by targeting a global hire and promotion rate of 55% for female senior vice presidents and a U.S. hire and promotion rate of 40% for ethnically diverse vice presidents by the end of 2021, with the aim to update long-term targets by the end of 2022.
For many production companies and networks alike, greater diversity both onscreen and within the teams commissioned to produce content means better programming.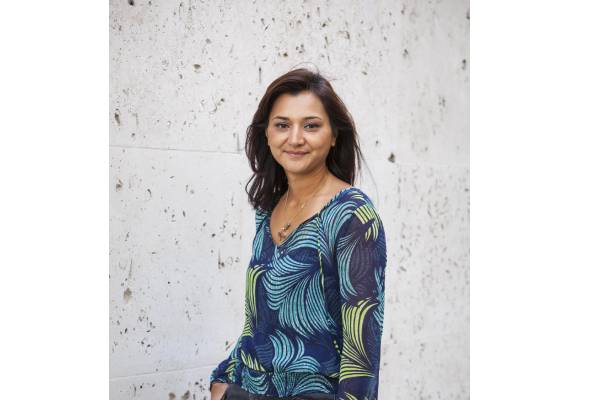 "Having diversity throughout the entire program-making team improves the content at every single stage of the production," says the BBC's Patel (pictured, above). "It allows us to tell people's stories authentically and to ensure that what we are showing on screen fully represents the audience. It's not a tick-box exercise for us, we are passionate about it."
Patel says the BBC has made a huge investment in on- and off-air inclusion, with the broadcaster committing to spend £100 million of its existing commissioning budget on diverse content and asking production companies to commit to at least 20% of their production teams coming from minority ethnic backgrounds.
Programs and initiatives aimed at encouraging suppliers to be more diverse not just in terms of who is featured on camera but also in how they staff their companies are a relatively new development, and a welcome one. But will they foster lasting change?
"It's a little too easy for all of us to say 'We must do better' and then call it a day… It's going to take concrete measures from both the producers and the buyers, up and down the chain, to effect change."
"I would have answered this question very differently two years ago," says Eric Johnson, SVP of sound and engagement for North Carolina-based Trailblazer Studios, when asked about diversity guidelines set forth by the companies that work with Trailblazer. "Now, I think [the move towards a more inclusive company environment] is extremely common, but as we look at most of the production and post-production companies here in the U.S., it's clear that we have a long way to go — especially as you look at the more technical positions in post or executive positions in production."
"It's a little too easy for all of us to say 'We must do better' and then call it a day. We think it's going to take concrete measures from both the producers and the buyers, up and down the chain, to effect change," Stan Hsue (pictured, top of page) and Allison Corn, co-presidents of Lion Television US, tell Realscreen.
But change can be uncomfortable for some.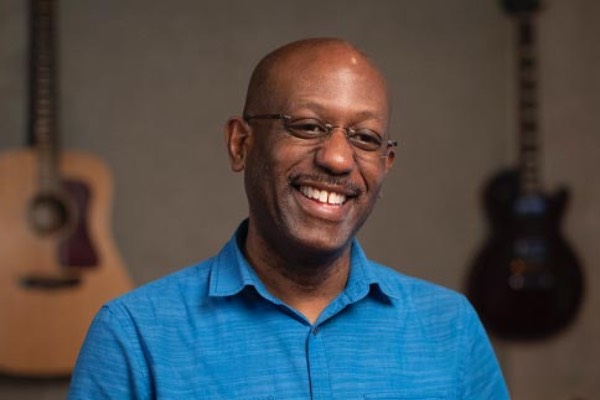 "I'm an eternal optimist and I feel that the eyes of some of my white brothers and sisters were opened over the last year and a half and that there is genuine interest in increasing diversity in all facets of the industry," Johnson (pictured, above) says. "I also am a realist and know that some feel unnecessarily threatened by the prospect of more diversity in the industry, but there is enough work to go around and the shows and films only get better with diverse storylines, talent and crew, leading to success for everyone."
Cris Abrego, president and CEO of Endemol Shine Holdings and chairman of the Americas for Banijay, says resistance or apparent reluctance to get on board with far-reaching DEI programs can sometimes be tied to resources.
"This is where a lot of these initiatives fall short, because they require money and they require time. And in some places, some might be interested in committing some time to it, but the money situation becomes more difficult. You have to really have a concerted effort if you want to have impact," he says.
Abrego adds that while moves are being made to address diversity on screen and at production companies, creating change at the higher levels in organizations is proving more difficult. "How do we get those people into executive roles, where they're the decision-makers that sit in the positions of gatekeepers?"
For some organizations such as the BBC, programs are in place to try to not only recruit, but also elevate people from diverse backgrounds within the company.
"Initiatives such as the [BBC's] Assistant Commissioner development program, the Elevate initiative for disabled production talent and the Series Producer program are creating a pipeline of talent that are directly involved in the decision-making process, and we are always looking at and supporting talent to see who else we can grow at all levels," says Patel. "For me the trick is not looking at one element at a time, but looking for every opportunity to see what else we can be doing."
"This is a multi-step process that is going to play out over years," says History Channel's Lehrer. "There's no magic bullet that will solve these issues overnight or with a single show or hire."
(With files from Barry Walsh.)
This story first appeared in the January/February 2022 issue of Realscreen Magazine, which is out now. Not a subscriber? Click our subscription link for more information.