The finalists and runners-up for the third edition of the Propelle program, a female-focused accelerator initiative from partners Everywoman Studios, Endemol Shine North America and Realscreen, have been chosen.
The program was created and developed by Everywoman Studios' CEO Abby Greensfelder (pictured, left) and Realscreen, and was launched at the 2020 Realscreen Summit in New Orleans. This year's edition marks the first year in which Endemol Shine North America (ESNA) has joined the program as a partner, with a new category, spearheaded by Endemol Shine North America's Chief Content Officer Sharon Levy (pictured, right) and Greensfelder, geared towards female format creators.
Propelle aims to further develop the careers of up-and-coming female creators by pairing them with female-owned production companies and female CEOs for project workshopping and mentoring. Through this, female creators will gain access to an established production company and various industry contacts, in addition to receiving business advice and creative direction on developing ideas ready to be pitched and sold.
Each finalist and paired mentor will take the projects from concept to pitch, with Greensfelder and Levy overseeing the process on the format program and facilitating opportunities for pitches with network executives. Everywoman Studios will partner with the winning documentary creator(s) to help make their project(s) happen, and will work with Endemol Shine North America to realize the project(s) of the winning format creator(s).
Executive mentors for the inaugural formats component are Julie Pizzi, President, Bunim/Murray Productions; Kristin Malley, Vice President, Unscripted Development, Endemol Shine North America; and Allison Wallach, EVP and Head of Fox Alternative Entertainment.
Executive mentors for this year's documentary/docuseries program are Stephanie Noonan Drachkovitch, Co-CEO and Co-Founder, 44 Blue Productions (a Red Arrow Studios Company); Devon Graham Hammonds, SVP of East Coast Development and Current Programming, Industrial Media; and Rushie Perera, Co-Founder, North Maple Productions.
This year's finalists in the documentary/docuseries category are: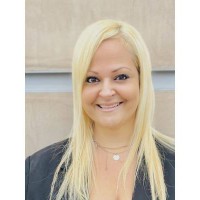 Aida Murgia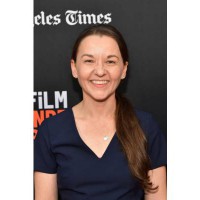 Ashley York is a journalist and filmmaker who is committed to a feminist approach. She has worked on Academy Award–winning teams and on projects that have won top honors and premiered at the Sundance, Los Angeles, Berlin, and SXSW film festivals, as well as on Apple TV+, Netflix, HBO, and the Sundance Channel. She recently produced Appalachian Futures for the Smithsonian; My Kind of Country, a new documentary series by Reese Witherspoon; and HBO's Emmy-nominated series We're Here. Other credits include Hillbilly, which won a Michael Moore Award for Best Documentary at the Traverse City Film Festival, and the Netflix Original documentary Tig, which she directed and produced.
Cleo Valente is a native of Italy, and graduated from La Sorbonne in Paris. She moved to Los Angeles over two decades ago to attend film school and follow her dream of being a filmmaker. With almost two decades of credits from major networks as a producer and casting director, she is an award-winning filmmaker who has written and directed shorts, feature films and documentaries. She owns Bronco Entertainment, an independent production company based in Los Angeles.
The finalists for the inaugural formats category are: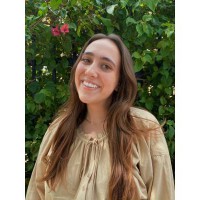 Mollie Biskar recently graduated from Dodge College of Film and Media Arts in 2020, and was first inspired to pursue a career in unscripted content development after watching The Hunting Ground in her freshman year women's studies course. Since graduating, she has founded the production company Soft Skills Media with the mission of creating film and television for outspoken women, by outspoken women. Soft Skills Media has a slate of both scripted and unscripted content in development across a variety of topics, with the hopes of receiving funding for production in the near future.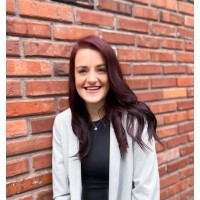 Niamh Kennedy-North is an unscripted development manager at Studio BRB in Vancouver. Before joining the Studio BRB team in 2020, she worked at ITV Studios in London as part of the international production and creative network teams. During her time at ITV Studios, Niamh was part of the team responsible for rolling out hit formats such as Love Island, Come Dine With Me and I'm a Celebrity… to the global market.
Wendy Miller is an Emmy Award–winning TV producer and comedy writer, a certified sexologist, host of the podcast Sex Ed: The Musical and author of the book Three Secrets to the Happy and Healthy Relationship You've Always F*cking Wanted. She has written and produced original content for NBC, Hallmark Channel, Paramount, ABC Family, The Oprah Winfrey Show, The Tonight Show, The Wayne Brady Show, and Entertainment Tonight, among other outlets. A veteran branding and marketing executive, Wendy has also created original branded content for Honda, Neutrogena, Macy's, Klondike, Cottonelle, Quicken, Walmart, iVillage, and 1-800-Flowers, to name a few.
The runners-up for this year are Angie McMahon, Emily Harrold, Priscilla Gonzalez Sainz, and Lyn Lodevico Azusada.
Submissions for the 2023 program will open in February 2023.