Realscreen is revealing the mentees for the second year of its DIALOG Mentorship Program, with the reach of this year's edition expanding in order to promote a more diverse and inclusive unscripted and non-fiction production industry.
The DIALOG (diversity, inclusion, accountability, learning, opportunity and growth) program is designed to align mid-level executives who are BIPOC or identify as d/Deaf, disabled or neurodivergent with senior-level mentors who will work with the mentees to guide them to access opportunities and advance their careers.
This year, 10 executives who applied through the Realscreen DIALOG submission portal were selected by an advisory board to participate in the mentorship program. Each participant is being matched as closely as possible with one of 10 senior-level unscripted or non-fiction content executives who have volunteered their time to the program.
Benefits of the program include individualized pairings with mentors expertly positioned to provide actionable feedback on plans and objectives, mentorship as a cohort via three virtual educational workshops facilitated by Realscreen, and complimentary access to all Realscreen events, including networking opportunities (virtual or live) for one year (minimum of two events: Realscreen Summit 2022 and Realscreen Summit 2023).
See more about this year's mentees here: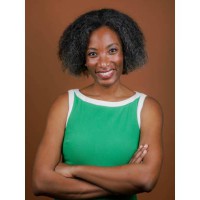 Brandy Crawford-Uriu is a director of development and programming at The History Channel and is responsible for developing new talent, series, and specials at the network. After a previous seven-year stint at History on the programming and development team she left to spread her wings in development on the production-company side, selling projects to a multitude of networks and streaming platforms including HGTV, Facebook Watch, BET, TLC and HBO Max. With a skillset now reflective of her experience as an executive with production companies and networks, Brandy is excited to be back at History, working to produce award-winning factual content.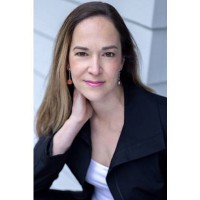 With a background in marketing and advertising, Carmen Forsberg moved to Vancouver from her native country Peru. She's worked closely with Dolby Canada in the development of HDR software, created and implemented a state of the art CGI/VFX post-secondary institute in Lima, Peru, has led documentary crews high in the Andes mountains, and currently helms Silverlight Entertainment's EPK division and international client projects.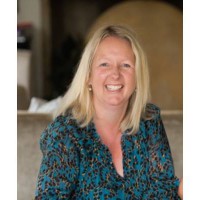 Victoria Holden is an award-winning producer/director with 20 years' experience in the broadcast industry at the BBC and ITV. She began working as a journalist, developing a love of current affairs and storytelling. Her passion for filmmaking led her to becoming a producer/director. Victoria has made a wide variety of factual content and documentaries on a wide range of topics and across the globe. Victoria recently set up her own disability-led Indie to tell diverse, untold stories.
Valerie Idehen is a seasoned television producer, multi-cam director, development executive, and content creator who has delivered shows for a wide array of networks and platforms, including Lifetime, VH1, WEtv, E!, TLC, Oxygen, SoulPancake, YouTube and So Yummy. She currently serves as director of unscripted development for Propagate Content. She received her start in the business as a department assistant.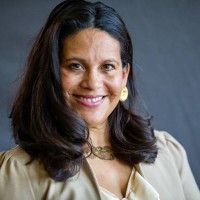 Lina Jackson was accepted into the prestigious Producing MFA program at AFI and hasn't looked back. Accepting a position in television syndication at Paramount Pictures working for the president of television, she discovered her love of development and moved over to Wilshire Court Productions to develop MOWs. After a mommy break she returned to Viacom, taking a position at CBS Paramount Network TV working alongside the EVP of comedy and drama development, with 11 pilots produced in one season. She moved over to FremantleMedia North America, working in scripted development and dipping her hand in the unscripted and digital world. With that experience, she was snapped up by Viacom to work in non-scripted celebrity development at VH1 and the publicity department at MTV. She was also starting to develop and attach talent to her own show ideas. Lina then moved over to OWN, where she worked in digital, but transitioned back into unscripted development at TBS/TNT. Wanting to hone her production skills further, she took a position working with the EVP of current series and production at Critical Content, helping to manage their enormous unscripted slate and working with a long roster of incredible showrunners. Realizing now was the time to finally produce her own content, Lina has been freelance producing television shows for all the major networks and streamers for the past three years, working her way up to eventually showrun her own shows.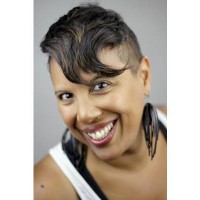 Born in France and with roots in Madagascar, Chrystelle Maechler is a TV director, producer and screenwriter with experience in various formats and in creating content in French as well as in English. Now based in Toronto, her documentary work has led her to explore a wide range of issues for networks such as Bell Media, Radio-Canada, TV5 UNIS and TFO. She created, wrote and directed three documentary series that were greenlit by Bell Fibe TV1 and are currently touring film festivals around the globe.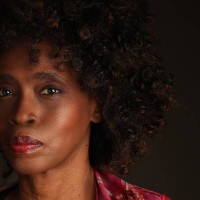 Lena Nozizwe has been a storyteller since the age of 17, when Seventeen magazine published her story about getting her legs banned in Malawi. Her through-line in her storytelling is that, yes, people are different. Creating stories about those differences makes for entertaining, compelling and sometimes even funny stories. Lena's stories have been featured in a number of outlets, including AJ+, DW, Voice of America Making Contact, Latino USA, Link TV CBS, and Fox.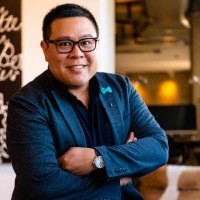 Shane Redsar is an experienced leader in media with extensive knowledge in social media, production, development, programming and strategy. He has honed his skills from live television shows such as NBC's The Voice to blockbuster feature films such as Paramount's Transformers: The Last Knight. Shane has inspired and led his teams to produce chart-topping digital content with shows like American Idol and Love Island. Currently, Shane is a VP of alternative development and strategy at NEO Studios.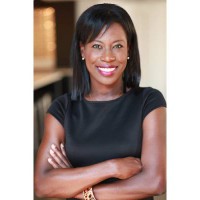 Natasha Semone Vassell is a notable member of the Canadian Media Producers Association (CMPA), Writers Guild of Canada (WGC), Alliance of Canadian Cinema, Television & Radio Artists (ACTRA), Academy of Canadian Cinema & Television (ACCT) and Women in Film and Television (WIFT) in Toronto, Canada. She also sits on the diversity committee for ACTRA Toronto local office.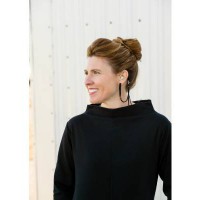 Amanda Upson left traditional legal practice to produce movies, transitioning from labor and employment law at a large firm to independent producer. Her first film, Magnum Opus, a spy thriller with timely themes, secured wide distribution in 2018 and a spot at the Virginia Film Festival. She produced A Long March, a character-driven social justice documentary. She also produced Renegades: Kitty O'Neil (w/t), is attached as series producer for an upcoming digital series, and serves as consulting producer for PBS' 'American Masters' projects. Amanda focuses on advocacy of the underrepresented in front of and behind the camera via producing and consulting, as well as opening up a pipeline for the same. She was appointed to the Colorado Task Force on Attorney Well-Being, was named one of Forbes' 40 to Watch Over 40, and she is admitted to the bar of the U.S. Supreme Court. Amanda is interim director of FWD-Doc (Filmmakers with Disabilities), and active in the Deaf and Hard of Hearing Bar Association and Lawyers with Disabilities. She serves on the Labor Committee of DPA, and she was selected for RespectAbility's Entertainment Professionals Lab, Summer 2021.