Banijay International takes "Origins of Love" to CEE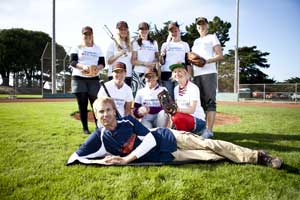 Banijay Group company Nordisk Film TV's reality dating show Origins of Love (pictured) has sold into Ukraine, while game show Trust has sold to Turkey.
1+1 Ukraine has licensed the Origins format, and 12 x one-hour episodes will be produced for local audiences.
The series sees four single people from immigrant communities turning to the "old country" to find the right partner. Interested singles from their families' home countries are invited to write letters to the show's participants, and after suitors are whittled down to eight, those eight travel to the participant's country to vie for his or her affection.
The Ukrainian version will have a lead cast member that is likely an American of Ukrainian descent, according to Banijay International.
Meanwhile, ATV in Turkey has picked up Trust, which will air in September.
The 12 x one-hour game show puts two strangers together to answer questions in a studio quiz. The twist is that at random, each contestant will have the chance to betray his or her partner and take all the cash.
"CEE continues to be a burgeoning marketplace for new ideas and we love doing business with all of our clients there," said Karoline Spodsberg, Banijay International's managing director. "Although the region is large, one has to account for the wide-ranging cultural differences of each nation and luckily our catalog caters for all of their eclectic tastes very well."
Tags: 1+1 Ukraine, ATV, Banijay Group, Nordisk Film TV, Origins of Love, Trust
For more information in the Contact directory:
Banijay Nordic Countries/Nordisk Film TV World
The definitive factual resource.
Over 5,000 company listings!