Realscreen turns its eye toward America in the latest installment of the 2012 Global Pitch Guide, with the first in a two-part look at how best to pitch to U.S. cable networks, including A&E, Bravo, Discovery Channel and MTV.
(Missed the earlier installments? Check out the UK networks here, and the Canadian networks here)
A&E
Elaine Frontain Bryant, senior VP of alternative and non-fiction programming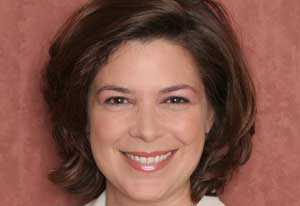 CONTACT: Send submissions to manager of development Laurie Sharpe at laurie.sharpe@aenetworks.com. She'll require a signed release.
TARGET AUDIENCE/DEMO: Sweet spot is 25-39, with a 50-50 split between male and female.
PAY RANGE: "We are truly competitive when it comes to series commission costs, and each show is different."
WHAT SHE'S LOOKING FOR: "The people that come to our shows appreciate real life series that are entertaining at their core, but that are relatable too," says Frontain Bryant, who points towards family relationships, workplace relationships and friendships as subject matter that clicks for the net. However, these stories are told via "larger than life characters…characters people want to hang out with," as seen in recent hit Duck Dynasty.
Series tend to be half-hours but A&E will look at hour-long series as well. "It's truly about finding the best fit for the show," she says.
PITCHING 'DON'T'S: "Authenticity" is the key element to A&E non-fiction programming, says Frontain Bryant, so with that in mind, producers should make sure they have their, ahem, ducks in a row when it comes to pitching talent to the net.
"We really don't like it when folks pitch us a world they don't have access to," she says.
"And it's always preferable if you are pitching characters to have them on tape. To that end, I find pitch meetings are better without the talent in the room – the producers and execs can have a more realistic talk about the show that isn't hampered by worrying about hurting talent's feelings."
SIZZLE REEL TIPS: "When a sizzle reel establishes characters, their relationships to each other, the unique world they inhabit, and frankly even how [the] story could be approached, it's a home run."
Barry Walsh
ANIMAL PLANET
 Andy Weissberg, vice president of programming and scheduling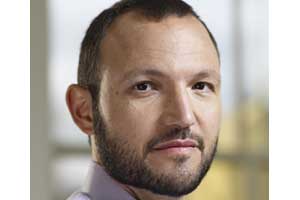 TARGET DEMO: Adults 25-54, dual male and female.
CONTACT: Discovery Producer's Portal at //producers.discovery.com.
WHAT HE'S LOOKING FOR: What works best for the Discovery Communications net are character-based shows with larger-than-life characters who are interesting and unusual, such as River Monsters' Jeremy Wade, Call of the Wildman's Ernie Brown Jr., and Whale Wars' Sea Shepherds. Characters also need to be relatable and evoke credibility in their worlds, since they serve as the audience's entry point.
As for the tone of the programming, Weissberg says: "Animal Planet tries to respect animals and the world we share with them, as we explore the connection between human and animals."
HOW TO PITCH: There's no absolute preferred method of pitching to Animal Planet, since in-person meetings, phone calls and emailed pitches are all acceptable. They are open to seeing pitches early in the process, via one-pagers or Skype interviews, or a short outline and a YouTube clip.
For talent-based pitches, tape is necessary.
After submitting ideas to the Discovery Producer's Portal, follow up by sending materials to the network's development assistant, Karl Rodulfo, via email at Karl_Rodulfo@Discovery.com.
PITCHING DON'TS: Don't pitch talent that you haven't contacted or already signed to a holding deal.
Don't self-censor when pitching Animal Planet, Weissberg advises, and send pitches that explore "animal" and/or "planet" elements. Also, try to consider "man versus nature" and "man versus the elements" themes.
WHAT IT PAYS: Animal Planet's per-hour costs generally range from US$250,000 to $400,000 but can go as high as $800,000 for big ideas. Orders are typically six to 10 hours for a first season series, and with very successful series, the order may increase to 20 hours.
SIZZLE REEL TIPS: Weissberg says Animal Planet wants to see the talent interacting. It's also more advantageous if the sizzle reel can hint about the stories viewers would see in the series.
"Our executives thoroughly read treatments, and while a strong scene can pique our interest, it's better if we see tape that can speak to narrative arcs," he says.
As for music, Weissberg recommends producers reconsider using The Black Keys in sizzles. "We love that duo, but we have heard 'Gold on the Ceiling' and 'Tighten Up' countless times!"
Kelly Anderson
BBC AMERICA
Rachel Smith, VP of original programming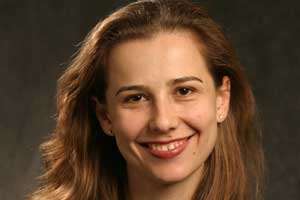 CONTACT: rachel.smith@bbc.com
TARGET AUDIENCE/DEMO: "We tend to have a bit of a male skew with a median age in the low 40s."

WHAT SHE'S LOOKING FOR: Smith says the audience for BBC America, which began its push into original programming last year, is upscale, highly educated and comprised of early adopters. "Our viewers have passports and know how to use them," she quips.
"The best word to describe the tone we're looking for is 'irreverent,'" she adds. "When you think of the programs and talent that do best on the network – the guys from Top Gear, Gordon Ramsay, Graham Norton – they all have a fun and almost mischievous tone that our viewers really respond to. Think of your cheeky British friends who you'd want to meet at the pub."
Indeed, Smith says that the net's Brit-ness is its unique angle. "We offer our viewers access to a world where they can explore the intricacies of British culture, and also see how much the American cultural conversation has British influence at every turn," she says. To that end, Smith says combining a forward-thinking, trendsetting idea with a "British twist" could turn up a winner for the network.
"There are a variety of ways to approach this – from casting a mix of British and American talent, putting a British twist on familiar genres, exploring the culture clash or asking the question, 'Who does it better, the UK or the U.S.?'"
As for volumes, BBC America is looking for longer-running, returnable series. "Talent should be able to come back season after season so that we can build a new stable of familiar faces for our brand," Smith says.
While the network commissions mostly hours, it's open to half-hours.
HOW TO PITCH: Agents and producers can send pitches to Smith via the email address above, or to SVP of programming Richard De Croce (richard.decroce@bbc.com) or senior manager of unscripted programming Michelle Pilson (michelle.pilson@bbc.com). One-pagers and links to tape are the preferred submission materials for Smith and team, "but if you have an idea you want to run by us quickly, we're always happy to get back to you on a logline." Smith also advises that you watch the net to get a feel for its "cheeky and irreverent" personality.
Also, as the network takes a "talent first" approach, "even if you don't have a star attached to the pitch just yet, please come with some talent ideas."
BW
BRAVO
Eli Lehrer, VP of development for original programming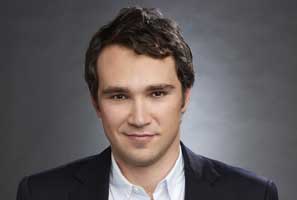 TAKES UNSOLICITED PITCHES?: Yes, but proper paperwork and release forms need to be signed. Contact the submissions department directly to get and sign the release via 818.777.6879; submissions@nbcuni.com.
SERIES VOLUMES: Usually, Bravo orders six or eight one-hour episodes for a first season show, "with the orders typically going up in subsequent seasons."
WHAT HE'S LOOKING FOR: "In terms of what we look for in a specific pitch, first and foremost it's compelling tape," offers Lehrer. "So much of what we do on Bravo is character-driven that it's unusual for us to get excited about a project if we can't see the character, or characters, driving the show." Bringing the talent in can be a bit of a "crapshoot," he advises, and for formatted series, "one-pagers and treatments are important as well and can, at times, better convey the concept than a rushed piece of tape."
Over the past year the NBCU cable net has aired some half-hour series, and Lehrer says orders for those tend to be a bit larger, but "our major focus is still one-hours."
As for tone and subject matter, Lehrer says, "We like our shows to be built around people who are both at the top of their game – whether it's in real estate, matchmaking, styling or cooking – and truly willing to give our viewers an intimate look at what makes them, and their businesses, tick." But he also advises that producers trying to unlock the key to what the network wants should flip the question, and consider instead what it doesn't want.
"For instance, we aren't looking for projects that are primarily male-appealing (though we do respond to shows that appeal to men or promote co-viewing), spaces we've explored in the past, or those that are too derivative of shows we currently have on our air," he offers. "Our viewers respond to new and different ideas and we do too."
Think of the network's audience as divided into two core groups: "Will and Gracers" (affluent, cosmopolitan, educated, and mostly single) and "PTA Trendsetters" (also affluent and engaged with pop culture but more suburban, perhaps mothers).
HOW TO MAKE A KILLER SIZZLE: "The best sizzles accomplish three things," says Lehrer. "First, they give our development team an accurate sense of the characters – their day-to-day, their homes, etc. – and the world they inhabit.
"Second, killer sizzles tell us, at least in some way, how the show would look and progress in series. They have to leave us wanting more. Finally, the perfect sizzles show that you are a viable partner to execute the idea on the tape."
BW
CMT
Jayson Dinsmore, exec VP of development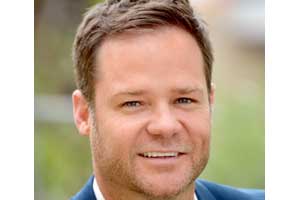 CONTACT INFO: Jayson.dinsmore@cmt.com
TREATMENT OR TAPE? Both.
TARGET DEMO/AUDIENCE: 50-50 male/female with an average age hovering in the late 30s and early 40s.
WHAT THEY'RE LOOKING FOR: The country music and related-lifestyle network's top reality shows include fish-out-of-water series My Big Redneck Vacation, the rags-to-riches Bayou Billionaires, music franchise CMT Crossroads and the perennially popular CMT Music Awards.
The majority of its pitches come from agents or producers that have existing relationships with the network, so smaller producers are encouraged to partner with larger ones. If a show is character-based, a reel will work but paper pitches will be accepted in the case of heavily formatted shows.
"Our audience is not interested in heavy-handed producing or overly dramatic storylines," says Dinsmore. "Most of CMT's programming derives from a very specific world view – a passion for having a hell of a good time. We look for strong characters. People who are inherently funny, a bit loud and a bit crazy, but who also have real heart and humor in the way they interact with each other. Our audience wants to laugh, or cry from laughing so hard."
SIZZLE REEL TIPS: "The best reels have a specific point of view, are cleverly edited, not too long, and feature characters that demand our attention," he says. "If done well, a reel will elicit an emotional response; be it humor, nostalgia or excitement for a project."
Kevin Ritchie
DESTINATION AMERICA 
Marc Etkind, senior VP of content strategy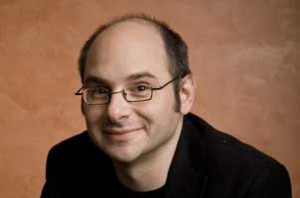 TARGET AUDIENCE: "All-Americans," skews slightly male, average age is in the 40s
CONTACT: Discovery's Producer's Portal, //producers.discovery.com.
WHAT HE'S LOOKING FOR: The recently launched Destination America is looking for all things American in genres including food, travel, home, adventure, and natural history. "We want to celebrate the people, places, and stories of the United States, emblazoned with the grit and tenacity, honesty and work ethic, humor, adventurousness, and the component of nostalgia that characterize our nation," says Etkind.
HOW TO PITCH: Pitches have the best chance with the Discovery Communications net if they are clear and concise in terms of an overall treatment and a sample act-by-act breakdown, which will give Etkind and team an idea of how you see your concept translating into a television show. However, remember that geography is important. "You may have a hard time convincing us that your show set in Europe is right for Destination America.
"Our budgets are on the lower end of the spectrum, but we are committed to quality programming and will work with you to land on a budget that works for all parties," Etkind adds. "We're open to coproductions, and can often allow companies to retain international rights."
KA
DISCOVERY CHANNEL
Simon Andreae (below, left), senior VP of development and production, West Coast
Dolores Gavin (below, right), senior VP of development and production, East Coast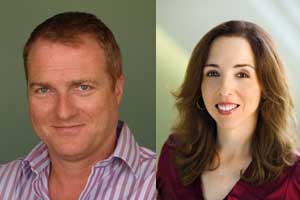 CONTACT: For East Coast, Matt Kelly (Matthew_kelly@discovery.com) and Mike Sorensen (Michael_Sorensen@discovery.com).
TREATMENT OR TAPE? "Tape is preferred; a treatment is a must."
WHAT THEY'RE LOOKING FOR: With Discovery's audience clocking in at about 65% male, and with an average age of 41, Gavin and Andreae say the tone of the network ranges from "guys doing tough jobs to deep science mysteries."
Character-driven series are tops on the shopping list, with the development execs pointing to "great characters with personal stakes in the outcome, great back-story and enough action to drive the storyline" as fundamental elements needed for Discovery programming. Recent breakout hits from the net have included Gold Rush, Moonshiners, Bering Sea Gold and Sons of Guns. The team is also interested in exploring "organic formats."
HOW TO PITCH: Pitches don't have to come through an agent or a lawyer, but they do have to be registered on Discovery's producer's portal, at producers.discovery.com. And while tape is not essential, "it really helps."
SIZZLE REEL TIPS: Gavin and Andreae offer plenty of tips on the sizzle front. "Great sizzles tell us what the show is," they say. "They have two or three main story beats and primarily showcase the talent and set up the world that they inhabit. You should be able to tell your story without narration, with either slates or sound bites, and they should be no longer than five minutes."
BW
FOOD NETWORK/ COOKING CHANNEL
Brian Lando (below, left), senior VP of development, Food Network and Cooking Channel
Jennifer Quainton (below, right), VP of programming, Food Network and Cooking Channel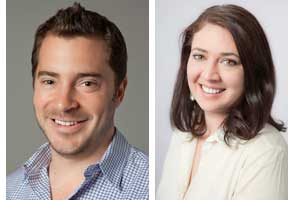 CONTACT INFO: Peipei Zhang, development coordinator: pzhang@foodnetwork.com.
TREATMENT OR TAPE? Both.
TAKES UNSOLICITED PITCHES? No.
WHAT THEY'RE LOOKING FOR: The Food Network's audience is relatively upscale, 60/40 female in primetime and 70/30 female on the weekend mornings. Cooking Channel's demo is the same but skews slightly more male during primetime by virtue of being a digital channel.
Competition shows and formatted reality such as Chopped, Iron Chef America, Restaurant Stakeout and Mystery Diners are working well for Food, which tends to have deeper pockets than its sister channel. Execs are looking to try out more docusoaps and travel series and, more broadly, are interested in primetime programming that attracts a dual audience and personality-led shows for the weekend. "Shows about people who cook versus 'cooking shows,'" says Lando.
Cooking Channel, meanwhile, is looking for talent-led programming with specific points of view. "Our viewers are looking for an experience, so getting talent out of the kitchen is important," says Quainton. "We haven't yet cracked the code on a drink program that is successful with our food audience."
HOW TO PITCH: A character tape or sizzle is a must except in the case of a format. With sizzles, they're looking for high production values, conciseness and energy.
"Entertainment and a respect for food needs to be at the core of our programming," says Lando. "Content with an element of redemption and resolution is what best serves our primetime programming. Viewers also come to us looking for aspirational content. Segments from morning shows or talent tapes feature cursing and yelling for drama's sake are not going to likely land a project."
KR
HISTORY 
Dirk Hoogstra, senior VP of programming and development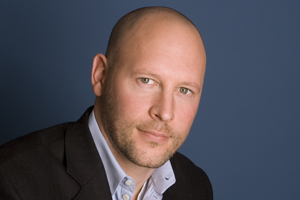 TAPE OR TREATMENT?:  "Producers can send us one-liners to gauge interest, but if we're really going to move on something, we have to see some tape."
CONTACT: All programmers at History develop and oversee series and specials. Thus, Hoogstra says, "We encourage producers to have multiple points of contact."
WHAT HE'S LOOKING FOR: "For our guys, authenticity is key," says Hoogstra. "They want to know that the characters they're watching are the real deal. It's what unites our hit series, Pawn Stars, American Pickers, Swamp People, Ax Men, Top Gear….our viewers are not only entertained by these characters, they're getting insight and information from them."
Beyond authenticity, however, Hoogstra likes to keep an open mind when it comes to evaluating pitches. "Since I started working with Nancy Dubuc in 2007, she's been clear that it doesn't make sense to have a filter," he says. "Our team lives and breathes this brand, [so] we know it when we see it."
WHAT NOT TO DO IN THE PITCH: Don't be rigid, but rather, try to embrace a flexible approach to the process, offers Hoogstra.
"We try to have a fluid and creative development process," he says. "We know what our viewers are looking for and we appreciate when producers work with us as creative partners. It's tough when a producer comes in just looking for a yes or no on something."
WHAT HE PAYS: For History, the creative defines the budget. "I don't believe in market price for shows," maintains Hoogstra. "I want to know what it's going to cost to create the show we believe will work the best for History."
REGARDING SIZZLE REELS: "A great sizzle showcases the characters and gives us a clear reason why viewers would make an appointment to watch this show."
BW
LIFETIME NETWORKS
Gena McCarthy, senior vice president of reality and alternative programming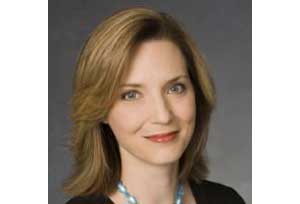 TREATMENT OR TAPE?:  "We love to engage in informal conversations with producers – loglines, phone calls, treatments or tape. All is welcome."
TARGET DEMO: Female skewing, with core demos being adults 25-54 and women 25-54.
SERIES VOLUMES: Minimum series orders tend to be six or eight-hour pick-ups.
WHAT SHE'S LOOKING FOR: McCarthy and team are on the hunt for "best-in-class characters in all genres; untapped worlds; and fresh, differentiated formats that provide an entertaining escape for women, while not kicking men out of the room," she says. "We've had luck with strong, credible, 'loud' characters and docusoaps," she adds, pointing to the success of Dance Moms and its ensemble cast, "dominated" by Abby Lee Miller. "And we would love to find strong, repeatable, stand-alone formats."
She sums up her checklist like so: "Great characters, unexpected stories, wonderful storytelling."
HOW TO PITCH: McCarthy advises that producers looking to make inroads with Lifetime should find an "advocate" on her team and work the idea through him or her. "It could be any of our VPs, directors or managers – from Noah Pollack and David Hillman in the Los Angeles office; to Kim Chessler, Abigail Harvey or Colleen Conway in the New York office," she offers.
But when you do get an audience, be sure to walk in with an open mind and don't censor your ideas.
"Don't assume you know what Lifetime wants or needs," she cautions. "And by that, I mean don't edit your favorite pitches that you're most excited about because you think a 'women's network' would never be interested in something that isn't soft and earnest and safe. Pitch us your best concepts, and let us be the editorial judges."
HOW TO HEAT UP YOUR SIZZLE: "Entertain me. Either make me laugh, or make me cry, or shock me by showing me something I've never seen before. But you need to get a strong reaction out of the people you're pitching – there's nothing worse than a room filled with bored programmers who feel blasé about your product."
BW
MTV
Chris Linn, head of production and exec VP of programming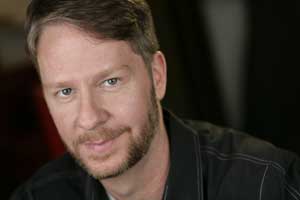 TAKES UNSOLICITED PITCHES?: No.
TREATMENT OR TAPE?: A two-page outline is standard. Tape is not necessary but helpful if illustrating a format show with a specific type of cast or character.
TARGET DEMO/AUDIENCE: MTV aims for a broad 12-34 audience with a core target of females 18-24. Male-skewing shows are welcome as long as they don't exclude the female demo.
WHAT IT'S LOOKING FOR: MTV looks for programming across all genres – reality, scripted, music and animation – with emotional stakes and characters in "relatable, yet amplified situations."
The motto is "'new,' not 'next'" so anything that feels derivative of what's already on the air – namely "the next version of Jersey Shore" – is going to get a pass. Linn and his team are open to discuss pitches in the early stages of development in order to guide the process and best meet the network's dynamic programming needs.
"Tonally, our audience is looking to be surprised, informed and entertained," says Linn.  "While they like us to address substantive issues that impact their lives, the overall experience should feel like a fun ride."
HOW TO PITCH: A good pitch will clearly define the concept, reflect a producer's professional standards and show an understanding of the millennial audience and how they conduct their lives. Sizzle reels should be no longer than three-to-five minutes, especially if the pitch is in person. Links to longer formats can be emailed after the initial pitch when appropriate.
"Authenticity is key," he maintains. "It is important to challenge formula and avoid conceits that feel phony or fake."
KR