As MIPCOM draws closer, realscreen continues the roll-out of its 2012 Global Pitch Guide by focusing on Europe, where commissioners from networks including the DRTV, ZDF, RAI and AVRO detail their programming needs.
Missed earlier Radarscreen installments? Check out full profiles of UK, U.S. and Canadian networks, and funding organizations here.
ORF/UNIVERSUM – AUSTRIA
Andrew Solomon, head of natural history and science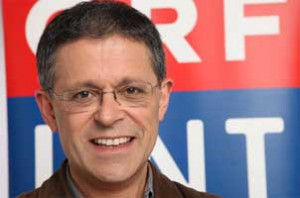 CONTACT: Email Birgit Weber at birgit.weber@orf.at. No lawyer or agent needed.
WHERE YOU'LL FIND HIM: MIPTV, MIPCOM, Sunny Side of the Doc, Jackson Hole, Wildscreen and WCSFP.
WHAT HE'S LOOKING FOR: As part of his remit, Solomon oversees Austrian public broadcaster ORF's 'Universum' strand, which airs wildlife, natural history and some science programming.
'Universum' targets a family audience and a more mature demographic which appreciates and expects high production values in blue chip natural history, popular science and archaeology docs.
Among the recent successes, Solomon says "our two-parter Danube – Europe's Amazon scored well, and high-end humans and animals, like the BBC's Super Smart Animals, also work for our audience. Magazine and reportage styles don't work on our slot."
Budgets for 'Universum' start from €300,000 [US$371,000] per hour upwards. "'Universum' works best with single hours or, rarely, limited series – up to five episodes," says Solomon.
'Universum' titles must have high production values and "impeccable" photography. "We prefer single hours or short series," says Solomon. "Our family and mature audience likes fabulous images, strong stories and the occasional surprise," Solomon explains. Docs should also be challenging enough to make the audience feel more intelligent.
HOW TO PITCH: Pitchers "should ensure that pitches describe the film, rather than the theme." Send all projects, sizzle reels and finished films to Birgit Weber, via the email above. Comprehensive one-pagers are welcomed, as are DVDs and downloadable trailers.
Adam Benzine
DRTV – DENMARK
Mette Hoffmann Meyer, head of documentaries and coproductions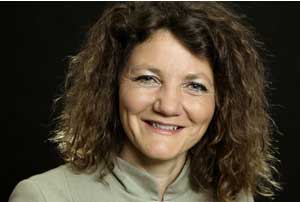 CONTACTS: Mette Hoffmann Meyer (meho@dr.dk), head of documentaries; Anders Bruus (anbr@dr.dk) for DR 2 and coproduction proposals; Stine Preem (stpr@dr.dk) for DR K and DR3
WHAT SHE'S LOOKING FOR: For flagship channel DR 1, Hoffmann Meyer says she and her team "are always looking for high quality crime and powerful human interest stories, and the weekly current affairs strand 'Horisont' seeks stories that set the agenda on contemporary pressing issues."
On the factual entertainment front, she says the team is always looking for the next Who Do You Think You Are? or Secret Millionaire.
"Our weekly feature doc strand 'Dokumania' on DR 2 is still a popular, almost cult, primetime pick," adds Hoffmann Meyer. "Inside Job and The Ambassador were among last year's highest-rated titles. 'DR 2 Global' is our weekly current affairs strand, for which titles like Sri Lanka's Killing Fields and Hair India performed well.
"Compelling characters and a strong narrative are musts for all our programming," she says. "We also appreciate a sense of humor – only when called for obviously – and old-fashioned traits like integrity and independence are still a condition for our editorial evaluation."
TARGET DEMOS FOR CHANNELS: The DR portfolio of channels targets a broad spectrum of the Danish audience. "Arts and history on DR K has added to our appeal to special interest groups, and the channel is already recognized by a dedicated niche audience," Hoffmann Meyer says.
"We have more popular appeal [programming] like the BBC's natural history programs and Jamie Oliver's cooking shows on DR1; DR2 is the 'smarter' channel that focuses on news and current affairs; and DR 3 targets the younger part of the audience – ages 18-39."
DOS AND DON'TS WHEN PITCHING: "Be honest," says Hoffmann Meyer. "Don't try to pitch a program you know isn't a fit for us. We would like programs that are structured for many commercial breaks.
"We also would not want documentaries commissioned by special interest groups, [or docs that have] a missionary tone or a lack of integrity."
For coproduction proposals she seeks one-pagers and/or brief outlines. "Footage of the main characters is always a plus," she adds. "We have three yearly proposal deadlines for coproductions: February 1, June 1 and September 1."
BUDGETS: "What we pay varies a lot as we have many channels and strands, along with other parameters such as want and need," Hoffmann Meyer explains. "Commissions and purchases can vary from €500 to €250,000. Most of our strands have fixed purchase budgets."
AB
DISCOVERY NETWORKS INTERNATIONAL
Sarah Thornton, head of production and development for lifestyle and entertainment, Discovery Networks International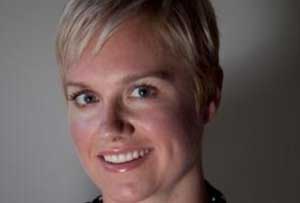 CONTACT INFO:  Try sarah_thornton@discovery.com or development producer Jules Brown at Jules_brown@discovery.com. Producers should check out the online ideas submission database producers.discovery.com.
TREATMENT OR TAPE?: Both.
TARGET DEMO/AUDIENCE: Thornton's nets are aimed at ages 25-45 with a female skew. Core viewer is age 35 and for co-viewing couples the target age is 29.
WHAT SHE'S LOOKING FOR: When it comes to its lifestyle programming, as seen on TLC International, DNI is looking for transformational series in the classic genres of body image, fashion and makeovers. The network's most effective programming focuses on shows about people tackling relatable life challenges, such as switching careers, getting married, having kids and buying a home.
Top-performing series include My Naked Secret, What Not to Wear, Cake Boss, I Didn't Know I Was Pregnant and American Gypsy Brides. "The formats that work have universal themes that resonate with viewers, they are redemptive, transformative and entertaining but with takeout," says Thornton.
"Talent is hugely important to us, both new faces and established. If established, they need to have some sort of international profile in order to give us value for money."
WHAT NOT TO PITCH?: Shows lacking a juicy PR hook, shows about divorce, campaign-style series or "anything too worthy." Also be sure to avoid bringing to the table "ideas that have clearly been round the block."
WHAT MAKES A KILLER SIZZLE: Thornton says a sure-fire sizzle "clearly states what the format is, excites us and leaves us wanting more."
Kevin Ritchie
Elizabeth McIntyre, head of production and development for factual, Discovery Networks International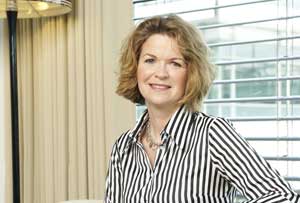 CONTACT: Try elizabeth_mcintyre@discovery.com. Her assistant, Gemma Rogers, can send through a factual commissions brief when contacted at gemma_rogers@discovery.com.
TREATMENT OR TAPE?: For treatments, a couple of pages with "a clear mission statement" work best. For talent ideas, send through links or any footage you have. "Material shot on a phone works just as well as a carefully crafted talent sizzle."
WHAT SHE'S LOOKING FOR: For the factual-oriented channels, McIntyre says the audience is "male-skewed but increasingly co-viewing, 18-49 years old. Our viewers love facts, wit, and good stories well told with compelling characters."
With that in mind, McIntyre says she's looking for three types of factual and specialist factual commissions to air internationally, within the genres of "engineering, cars, science, history, endurance and adventure, and combinations of those genres."
First, she's keen on returnable, character-led narratives such as Salvage Hunters or Wheeler Dealers, featuring amateur or professional experts. She's also on the lookout for returnable process-driven formats such as How Do They Do It that "dig deep into how things are made and how they operate."
Thirdly, specials – either news-reactive such as Norway Massacre: The Killer's Mind or "unique, epic adventures or achievements" such as World's Toughest Drive – work well. Core elements for Discovery factual programming include "curiosity about the world; compelling characters on personal high stakes missions, with knowledge to impart but still learning; [and] extraordinary locations."
HOW TO PITCH: Don't send in a long, exhaustive treatment when two succinct pages will do (see "Treatment or Tape?"). And McIntyre prefers being pitched format ideas rather than subjects. "I'm looking for smart, distinct takes on heartland subject matters; ideas that will play to an international audience."
Barry Walsh
PLANÈTE – FRANCE
WHAT IT'S DOING: French net Planète+ is setting aside a sizable portion of its commissioning budget to pre-buy two ambitious civilization series or docu-dramas per year, in a bid to compete in an increasingly crowded market.
Discussing his desires for international docs at Sunny Side of the Doc in La Rochelle, Olivier Stroh, the director of Canal+'s documentary channels, also said that acquisitions are important to the channel, representing around 60% of its line-up.
As for French docs, the channel is refocusing its commissioning strategy towards fewer but more high-end and off-the-beaten track titles, increasing its production budget from €1 million to €2.2 million (US$1.26 million to $2.77 million).
The two first such high-end doc commissions will arrive on air this season, one being a 4 x 52-minutes series from Gédéon Programmes about the history of Paris and its construction, which will feature CGI recreations and docu-drama elements. Planète injected €800,000 into the production.
Another event-driven doc will be The Private Life of Dictators, produced by Maria Roche and distributed by Upside Television, which Planète+ invested €300,000 in.
Next to these event-driven docs, Planète+ is working on documentaries that bring in different kinds of points of view or contributions, such as a program on French gangs featuring former gang leaders who have agreed to talk; and in another genre, Hitler my Neighbour, which looks at the rise of Hitler through the eyes of a six-year old Jewish child who used to live next door to the tyrant.
The Planète documentary channels of Canal+ are attempting to reinforce their exclusive and original programming offerings. At Sunny Side, Stroh said Planète+ aims to broadcast "the best of French and international documentaries." The group also runs Planète No Limit, Planète Justice and Planète Thalassa, all of which will introduce new shows and series in the fall.
As for the main Canal+ premium channel, which devotes its line-up mostly to movies and sports, the net will carry on with its strategy of 10 primetime documentaries per year, plus some in the second part of the evenings; its 'Nouveaux Explorateurs' weekend strand; and the acquisition of feature-length docs featured at major festivals such as Sundance.
Marie-Agnès Bruneau
RMC DÉCOUVERTE – FRANCE
WHAT IT IS: New French documentary channel RMC Découverte is slated for a December 12 launch. The channel was granted a free-to-air license in March, as part of a bid for six new HD channels on digital terrestrial platforms broadcast all over France.
It is owned by media group Nextradio, which also runs news channel BFMTV, cabsat channel BFM Business TV, and radio station RMC. Nextradio president Alain Weill hired Guénaelle Troly to be RMC Découverte's program director, with Troly having formerly held the same position at Fox International Channels in France.
WHAT IT WANTS: "We are currently fine-tuning our editorial line," Weill told realscreen at Sunny Side of the Doc in June, where the company was looking for some 600 hours of programming. "Our schedule will include various genres of documentaries, with strong focuses on adventure, environment, history, and science programming, which should get primetime strands.
"We are looking for all kinds of programming, from immersive docs and hosted documentaries, to docudramas, and we are more specifically here watching for any new international trends."
RMC Découverte is seeking first free-to-air rights for shows, but doesn't really mind if programming was previously broadcast on cabsat channels, "as there is not that much competition as opposed to terrestrial broadcasters."
Under French regulations, the channel will dedicate 60% of its line-up to European fare, including 40% French programming. In addition, the channel will invest in original programming and also commission documentaries.
MAB
ARD/MDR – GERMANY
Claudia Schreiner, head of program culture and science (TV)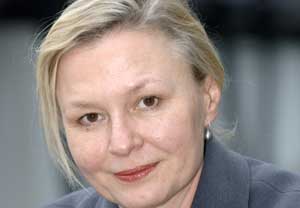 CONTACTS: claudia.schreiner@mdr.de, katja.wildermuth@mdr.de
TREATMENT OR TAPE?: Both.
TARGET DEMO/AUDIENCE: The German pubcaster reaches a million viewers and has a mainly female audience ages 40-49 and over 65.
WHAT THEY'RE LOOKING FOR: MDR is a public service channel in the country's eastern region. Based in Leipzig, it contributes approximately 10% of the programming to national broadcaster ARD and delivers content to Franco-German network ARTE and Central Eastern European net 3sat. It is broadcast via cable, satellite and terrestrial networks.
At MDR, Schreiner is looking for documentaries and feature docs with both regional and national appeal related to history, society and science with strong, emotional narrative arcs. Docs should have a particular focus on stories set in Eastern Europe and Russia or the former Soviet bloc. Historical stories from World War II carry big interest. Feature docs about contemporary issues should also focus on Eastern European stories.
MDR also programs wildlife, ethnological and science docs that offer viewers some sort of valuable takeaway, such as "a new technique of brain surgery or the revival of fauna and flora in a polluted area," she says. "References to the region or to German research are helpful."
HOW TO PITCH: The best approach is to email a brief outline summarizing the dramatic approach and storyline with links to trailers, and information regarding your previous work.
Commissions range from €35,000-€200,000 (US$43,000-$246,000) and €15,000-€100,000 for one-offs and coproductions. As for pitching strategies, Schreiner says success will be had with simplicity. "Be focused. Don't talk too long, write too many pages or explain too much."
KR
ZDF – GERMANY
CHANNEL BREAKDOWN: Factual programming is aired on the main channel ZDF, the satellite network 3sat, Franco-German network ARTE, and digital channels ZDFneo, ZDFinfo, and ZDFkultur.
DEPARTMENTS: ZDF's content is commissioned by editors in various departments, which include contemporary history, current affairs, environmental affairs, culture and science.
WHAT THEY PROGRAM: As seen in the brochure "Factual Programming on ZDF," available to producers via the ZDF Enterprises website at zdf-enterprises.de/en/coproductions/coproductions/documentaries, the German public broadcaster airs numerous documentary strands, including weekly doc broadcasts in two primetime slots.
In giving the genre such prominence, ZDF also sets high standards for what it airs. Top-notch visual quality, air-tight research and keen attention to the narrative element are requirements.
Contemporary history commissions air on Tuesdays at 8:15pm, with approximately 22 x 45-minute programs and 3 x 90-minute shows slotted over the course of a year. The majority of these are ZDF in-house productions and commissions, with the remaining 20% being coproductions and acquisitions. Another history slot, 'ZDF History,' airs repeats of primetime series and acquisitions on Sunday nights at 11 p.m. Examples of recent history fare include Secrets of the Third Reich and Busting the Berlin Wall.
Approximately 40 current affairs specials also air in the earlier Tuesday night slot. Thirty of those come from the department of current affairs, and the remainder from ZDF's history department. Of these, 20 are commissioned and the remainder is in-house production. The strand airs on Sundays at 1:30 p.m., and the majority of the 37 x 28-minute programs are in-house productions and acquisitions. They also air on digi channel ZDFinfo.
The department of environmental affairs oversees environmental strand 'Planet e,' which includes programs on such subjects as nature conservation and biodiversity, human beings and development, energy supply, green economy, and climate change among others.
ZDF's department of culture and science oversees doc projects regarding religion, history, nature, medicine and science. In addition to slots airing these docs, 37-minute slots are also allocated to three departmental divisions – History and Science, Church and Life (Protestant), and Church and Life (Catholic) – on a rotating basis.
The Sunday night 'Terra X' slot, airing at 7:30 p.m., focuses on ancient history, mythology and scientific experimentation and has expanded to include wildlife. ZDF calls the projects airing on the strand "science thrillers," and they rate well, attracting several million viewers.
A human interest slot, airing Tuesdays at 10:15 p.m., features the strand '37°,' which examines themes that reside within the intersection of culture, religion and society. For this slot, 80% of the projects are commissioned, 10% are ZDF in-house productions, and 10% are coproductions or acquisitions.
The Church and Life divisions are behind what ZDF calls "high-gloss documentaries on biblical and archaeological subjects" which tend to air around the holidays.
Of course, there's ZDF/ARTE, the joint venture between ZDF, ARD and French culture channel ARTE. ZDF supplies approximately 1,200 hours per year to ARTE, and 35% of those programs are new productions created as coproductions with ZDF and aired by ARTE. Documentaries represent about 40% of ARTE's total programming. Details on ARTE's programming needs can also be found in the aforementioned brochure.
SATELLITE AND DIGITAL CHANNELS: Producers should also take note of satellite channel 3sat, a co-venture between German broadcasters ZDF and ARD, Austrian broadcaster ORF and Switzerland's SF which receives approximately 220 hours of doc programming from ZDF per year. About 20% of the docs airing on the channel are coproductions or acquisitions.
Digital channels include ZDFneo, which airs factual entertainment and docs in addition to music, fiction, variety and comedy content; news, documentary and information channel ZDFinfo; and cultural channel ZDFkultur.
HOW TO PITCH: Here, the commercial arm of the broadcaster, ZDF Enterprises (ZDFE), can be a valuable ally. As a distributor and intermediary between the international market and ZDF, those in its documentary and coproduction department – director Kristina Hollstein and project manager Nikolas Huelbusch – can guide producers to the right contacts within the ZDF family for potential productions, copros or acquisitions.
ZDFE also invests in some copros with ZDF, and looks for international partners for them, and it's also looking for projects to acquire from the international market independently from ZDF.
Check www.zdf-enterprises.de for contact emails.
BW
RAI3 – ITALY
Lorenzo Hendel, head of Doc3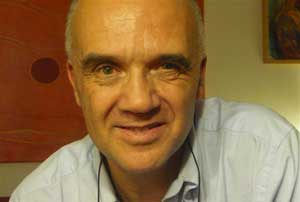 CONTACT: l.hendel@rai.it
WHAT HE'S LOOKING FOR: Hendel heads up DOC3, part of RAI3, the channel of Italy's national public broadcaster specifically devoted to news and documentaries. He says its audience is mostly drawn to "interesting, critical and original points of view about society, and about the great issues of the human condition: life and death, health and illness, sexual identity, human relationships, [et cetera].
"The documentaries we aim to support are mainly about 'human stories,' with important and urgent social problems in the background," he adds. "The stories have to be narrated in a character-driven style, with action more than interviews." He also says "strong stories with a strong tension" work best for him.
Hendel is looking for one-offs, not series, and DOC3 pays approximately €15,000 (US$18,445) for a sale, and €25,000 (US$30,752) for a pre-sale.
HOW TO PITCH: As the only pitching contact for DOC3, Hendel says, "The rule for me is 'the more I get, the better it is.'" A demo that focuses on the characters and the story, rather than one that tries to mirror the style of the project, is preferred.
He also wants "some pages to understand and to figure out what the doc will be, [with] details about the style and the approach, details about the access and the relationships [between the] author [and] character."
However, in those pages, don't spend too much time or energy focusing on the central issue that the doc addresses. "What is important for me is not just the importance of the issue, but the strength of the narration of the story and the strength of the characters," Hendel maintains.
AB/BW
RTI SPA MEDIASET – ITALY
Daniela Bagliani, acquisitions and coproductions manager, factual and documentary department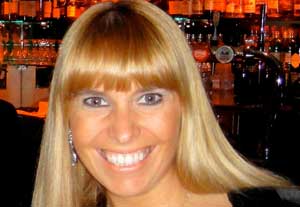 RECENT ACQUISITIONS: The Indestructibles, Weird or What.
THE BREAKDOWN: Of RTI's free-to-air channels, three are considered "mainstream," says Bagliani: the family-oriented Canale 5 which specializes in drama and entertainment; Italia 1, which caters to a younger audience; and Retequattro, which is geared towards what Bagliani calls "a more mature and educated audience."
There are also four minor channels that are strongly targeted, including repeat-oriented Mediaset Extra; female-skewing La 5, which airs a number of docureality shows; Italia 2, which caters to a young male audience keen on what Bagliani calls "adrenaline-based content;" and cinema channel Iris.
"For the minor channels we only acquire finished titles, while, on the other end, we can evaluate projects for the primetimes of the major channels," she says.
SLOTS: Bagliani says primetime slots exist for wildlife and natural history on both Retequattro and Italia 1, a history slot can be found on Retequattro, and Italia 1 has a science/tech slot. "Of course, we are always on the lookout for other possible content that could be appealing for our audience and could help us in developing new slots," she offers.
HOW TO PITCH: "The best way to propose an idea/project is to send us a proposal which should also include some financial details, the presumed delivery [date] and the partners already on board," she says.
"It would also be highly useful to include an explanation on why the project is relevant to the Italian audience in general and to Mediaset specifically. If the company pitching to us has never worked for us before and there is still no footage to screen of the project, it could really be useful for us to get a screener of a previously delivered title that could exemplify the level of quality and the tools the producer is willing to use in the project he is pitching."
Bagliani also stresses that it's important to remember the market Mediaset serves. "We are a commercial network so we need good ratings; thus anything too niche or high-end is not for us," she says. "We are not even in the position of evaluating social and ethno/anthropological films as they tend to be interesting for too limited an audience. When pitching to us, every indie should think about who the partners or possible partners are, and if the main funding comes from state-owned or niche channels it is highly improbable it could work for us."
BW
AVRO – THE NETHERLANDS
Marijke Huijbregts, commissioning editor for arts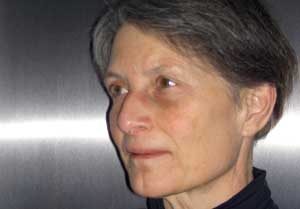 WHAT SHE'S LOOKING FOR: The Dutch network's arts documentary strand 'Close Up' is in need of single, 52-minute documentaries that can cover film, design, architecture, photography and contemporary art. Huijbregts cautions that the docs need to be interesting enough for a wide audience, and "not too artistic."
Recent films that AVRO has invested in include Marina Abramovic: The Artist is Present, and films on Jean Paul Goude, Norman Forster, Lang Lang, Oswald Boateng and Michael Nyman.
In addition to having a good story, your doc will need to be nice to look at as well. "The art has to be shot very beautifully [and it is] important that you can enjoy watching it as though you are standing next to or in front of it," she offers. AVRO has approximately 250,000 viewers, so Huijbregts needs films suitable for a broad audience.
WHAT SHE'S NOT LOOKING FOR: "We don't like re-enactments. And no hosts!"
HOW TO PITCH: "Send a synopsis, preferably with a trailer, and be clear whether the film is ready or whether you want to coproduce," she advises.
Kelly Anderson