As the 21st edition of the Hot Docs Canadian International Documentary Festival kicks off in Toronto tonight (April 24), executive director Brett Hendrie (pictured) tells realscreen how he has approached his first year holding the reins for North America's largest doc festival.
Having led North America's largest documentary festival since 1998, Hot Docs executive director Chris McDonald announced he would be stepping back from the day-to-day running of the annual Toronto event in June last year, taking on the broader role of president, with a key focus on the organization's downtown theatre, the Bloor Hot Docs Cinema.
The changing of the guard saw Brett Hendie, who has served as MD of Hot Docs for the past 10 years under McDonald, stepping up to take the helm. And the fruits of his first 10 months in charge will be on display over the next 11 days, as the festival kicks off its 21st edition tonight with the international premiere of Brian Knappenberger's The Internet's Own Boy: The Story of Aaron Swartz.
The doc kicks off a program that includes 197 films from 43 countries, playing across 12 programs. Ahead of opening night, realscreen sat down with the new executive director at the Bloor Hot Docs to discuss his approach to running the festival.
How have you approached this first year in charge? Did you have your own idea of what you want to bring to Hot Docs, or was it a case of just keeping the ship steady?
Well I'm not coming in from the outside – I've been here for 15 years – so I've been really focused on trying to protect the things that have been working really well and trying to find ways to build them up. I think that some of the things that are new this year will be focusing on some more interdisciplinary events, so for example the Sam Green live documentary event, which will comprise live narration and live music. We've never done anything like that before at Hot Docs.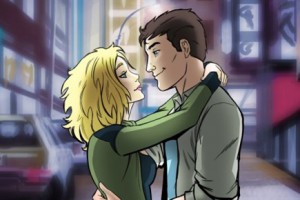 We'll also have an exhibit in the lobby of the TIFF Bell Lightbox called Avatar Secrets [pictured, right], put together by Ramona Pringle, which is a 60-inch interactive iPad-based doc – it'll have this photography exhibit tied into the films as well. So we're keen to focus on that.
The other thing which I think people really responded to last year was the 'Big Ideas' series, and having the subjects [of the documentaries] there. We've really grown that. And even though it's not specifically in a program, we're really ramping up the participation of guest subjects across the festival.
We'll have a very high watermark in terms of the filmmaker participation and also the subjects there. We're going through the list and my hope is that of the other films in the festival, we'll have 30 to 40 with the subjects there afterwards.
You're also bringing back live simulcasting this year, which you first tested the water with in 2012, via Super Duper Alice Cooper…
We did that two years ago, yes. It was a big experiment, and we definitely wanted to do it again – it was about finding the right film and finding the right partners. And also there are a lot of important but boring technical and financial details about how to make it work that we had to figure out ways to crack that and make it feasible.
The major costs are to actually put on a real production that's HD that you can beam out via satellite. And the boring answer is that because we're doing it from the originating venue of the Scotiabank downtown, it's a lot cheaper than doing it from Bloor Hot Docs Cinema. I think that one of the key differences is that we'll have Alice Cooper here for the Q&A.
There's a lot going on in terms of documentary screenings being built out into event-based, one-night-only performances – so that's something, based on how it goes this year, that I hope we're going to be able to grow.
The program, since 2011, has been steady at around the 200 film mark. Is that a natural level that you're trying not to grow beyond?
Yes. We're trying to really focus and keep the program at a manageable size. We've increased the capacity of the festival, so this is the first year that all the films will have three screenings. Over the past four years, we've gone from all having at least two screenings, to some having three, and now all having three, so we're growing the capacity but keeping the overall program size.
It becomes unmanageable for audiences to navigate when it becomes any larger. We have 15 screens [to use] this year, so the aim is for every film to get a primetime screening, a daytime screening, and a weekend screening, so whatever the niche audience is for that film, they've got a different date in the calendar to see it.
And after opening with a Canadian doc last year, you've gone back to choosing an international selection this year, as in past years…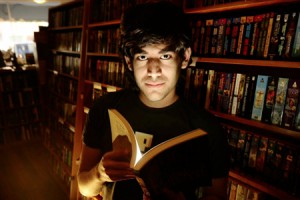 Yes – it [The Story of Aaron Swartz, pictured right] is very much an issue-based film, but it is in many ways the perfectly quintessential Hot Docs film. It's an issue-based film but it's a very personal story, following him from when he was a toddler to a teenager, and it has incredible home video footage.
It's really everything that we want to achieve in opening night – having a film that is a big story and has big characters, but also speaks to issues of the day.
This is a film that achieves that, and does it in a beautifully crafted way. It's beautifully put-together, extremely well edited and shot, and the way that Brian [Knappenberger] weaves the stories together is expertly done. It was sort of a shortlist of one for opening night. It was the obvious pick.
Hot Docs runs from April 24 to May 4, with a program of 197 films.