ITV has paid US$360 million to acquire 80% of U.S. production group Leftfield Entertainment, in a deal the UK broadcaster says will make its ITV Studios US Group into the largest independent unscripted producer in the States.
Leftfield's shows include Pawn Stars (pictured above), American Restoration and Counting Cars, all of which air on History, and The Real Housewives of New Jersey, which airs on Bravo.
The company joins an ITV Studios-controlled portfolio of U.S. indies that includes Gurney Productions, High Noon Entertainment, Thinkfactory Media and Diga Vision, as well as UK producers So Television, The Garden and Big Talk.
Leftfield founder Brent Montgomery, who will remain CEO of the Leftfield Group post-takeover, will continue to seek partnerships and joint ventures to grow the business under the Leftfield Entertainment banner, with Leftfield-controlled Sirens Media, Loud Television and Outpost Entertainment all continuing to report to him.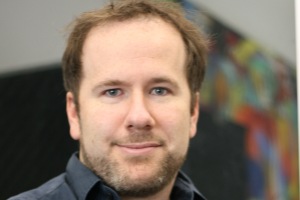 In a statement, Montgomery (pictured, right) said: "Two decades into the explosion of unscripted television, our business is changing more rapidly than ever.
"To continue developing aggressively for emerging markets, creating new genres and working with the most talented and inspired producers – both in the U.S. and abroad – requires collaboration and partnership.
"Our teammates at ITV are in sync with Leftfield creatively and commercially, and I'm looking forward to working with them for the next five years and beyond."
The UK broadcaster will make an initial cash payment of $360 million for the first 80% of Leftfield, with further potential payments "dependent upon Leftfield's continued delivery of significant profit growth," ITV said.
The deal includes 'put and call' options in place to allow ITV to buy the remaining 20% of the company three years after the initial deal, with the option closing at the five year mark. The takeover was brokered by About Corporate Finance.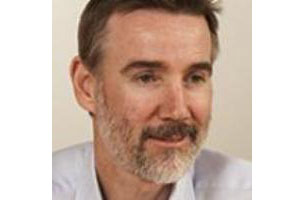 ITV CEO Adam Crozier (pictured, left) said: "Leftfield is a fantastic success story, rapidly growing from a single pilot to become one of the biggest indies in the U.S. The team has combined creativity with strong production expertise, with over 70% of the business coming from returning series and a pipeline of new ideas coming through in 2014 and 2015 that is really encouraging.
"The acquisition of the Leftfield Group represents a significant addition to ITV Studios as we continue to build our global content business over the long term."
Leftfield Entertainment Group was created when Leftfield Pictures acquired Sirens Media last March, followed shortly afterwards by the creation of two joint ventures – Loud Television and Outpost Entertainment.