Execs from ESPN and Condé Nast Entertainment (CNE) are to join filmmakers such as Joshua Oppenheimer (pictured) and Astra Taylor at the Toronto International Film Festival's sixth annual Doc Conference.
The two-day event, which runs across September 9-10, will focus broadly on the business of the documentary industry, examining areas such as distribution, direct sales, emerging players and festival curation.
As previously reported, the Conference will kick off with a keynote from Oscar-winner Michael Moore, discussing his film career. Meanwhile, the second day of event will begin with a keynote from Oscar-nominee Oppenheimer, the director of this year's TIFF selection The Look of Silence, which is a follow-up to his 2012 TIFF hit The Act of Killing.
Elsewhere, BOND/360 founder Marc Schiller will return to the festival for a case study discussing distribution; while VHX's head of business development Adam Klaff will discuss how documentary filmmakers are using his company's technology to sell films via their own websites.
On the filmmaker front, Taylor, Moore and Oppenheimer will be joined by other directors such as Ramin Bahrani, Frank Marshall, Alanis Obomsawin and Sturla Gunnarsson. The latter two, who both have docs at TIFF, will "explore the opportunities and challenges of being a Canada-based filmmaker," according to the festival.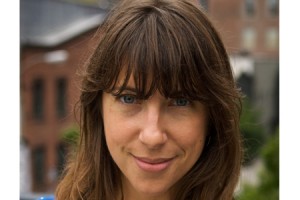 Other speakers slated for the event include Jed Weintrob, CNE's head of production, and ESPN Films senior director of development Dan Silver, along with Hot Docs' industry programs director Elizabeth Radshaw (pictured, left) and Sheffield Doc/Fest's director of programming Hussain Currimbhoy.
Radshaw will reveal the results of The Doc Audience Research Report, a survey on documentary viewing habits; while Currimbhoy will discuss ways to unlocking doc coproduction funding.
In addition, the Conference will continue the ongoing conversation about how film festival curation really works with a session entitled 'Curators on Docs,' in which a "panel of esteemed festival programmers reflects on how they make choices, and what they're learning about doc trends."
Finally, the Conference will host screenings of a number of doc shorts. Marshall and producer Ryan Suffern will present the world premiere of their short The Man vs The Machine, while Bahrani (99 Homes) presents his short doc Lift You Up.
"The Doc Conference provides a curated forum for provocative dialogue and in-depth discussions on topics tailored toward the non-fiction filmmaking world," said Thom Powers, lead documentary programmer for TIFF.
"This is an annual opportunity to gather the industry's business-minded luminaries and creative visionaries under one roof – and this year's stellar line-up is a testament to the impact and strength of the documentary community."
TIFF runs from September 4-14.