Shine America CEO Rich Ross (pictured) is to become the new president of U.S. cable network Discovery Channel, effective from January 2015.
In tandem with the news, Cris Abrego and Charlie Corwin have been named North America co-chairmen and co-CEOs for the as-yet-unnamed Shine-Core Media-Endemol (SCME) joint venture.
Ross will join Discovery Communications and will be based at the company's Los Angeles office, overseeing creative and brand strategy, development, production, marketing and all day-to-day operations for the network. He will report to Discovery Communications president and CEO David Zaslav.
Meanwhile, Abrego (pictured below, left) and Corwin (right) will continue to report to Tim Hincks - who was yesterday (October 27) named president of the SCME joint venture - and will continue to spearhead day-to-day operations across Endemol's operations in the U.S., in addition to assuming responsibility for Shine America upon completion of the transaction. Peter Hurwitz will oversee Core Media as president.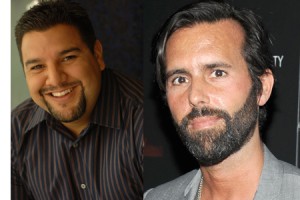 In a statement, Discovery's Zaslav said: "Rich is one of the most creative storytellers, ratings drivers, brand builders and TV executives in the industry today. I am confident that with his experience, relationships and creative leadership, Rich can lead Discovery to its next great chapter in innovative, groundbreaking television."
Ross added: "This network is the gold standard of programmers and to be able to add to its depth of great content with new stories and new characters is simply thrilling."
In a joint statement for the SCME joint venture, Hincks and CEO Sophie Turner Laing said: "Cris and Charlie are exceptionally creative entrepreneurs and leaders who are tremendously respected by the creative community, partners, and colleagues alike. Together with Peter we couldn't ask for stronger executives to spearhead the venture's U.S. operations into a new phase of creativity and growth."
The pair also thanked Ross for his leadership of Shine America. "His creative talent has led the business through a period of tremendous commercial and creative growth, which has left an indelible mark on the company," they said. "We wish him all the best in his future endeavors."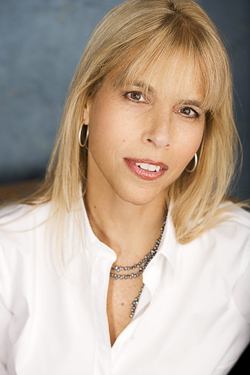 Marjorie Kaplan (pictured, right) – who has served as Discovery Channel's interim president since Eileen O'Neill moved to become global group president of Discovery Studios in August – will continue to hold interim responsibility until Ross's arrival in January 2015.
Thereafter, she will continue to serve as group president of TLC and Animal Planet, and will add Velocity to the portfolio of networks under her leadership.
Zaslav praise Kaplan as "one of our most talented and dedicated leaders," adding: "Marjorie stepped in over the past 60 days without missing a beat to provide tremendous leadership, continuity and creative energy for the Discovery Channel during an important transition period.
"I am so appreciative of her jumping in during this interim period and to now have her back full time providing steadiness and creative leadership to TLC, Animal Planet and her entire portfolio."