Sundance Film Festival senior programmer David Courier (pictured, right) talks to realscreen about a human interest-heavy year for documentaries, a shift in focus towards cultural fare within the organization, and what films to look out for in Park City. 
When Tabitha Jackson, director of the Sundance Institute's Documentary Film Program, expounded a concerted focus on "artful" documentaries within the organization during her DOC NYC keynote, she may very well have been predicting the latest crop of documentary titles at the festival.
The perennial "big issue" docs on social justice and human rights are still to be found, but this year's program is noticeably broader and more inclusive of the kind of whimsical, cultural fare you're not wont to expect in Park City.
"I would argue we've never had this many human interest documentaries, or culture-oriented documentaries, where they could possibly be considered 'wider audience' docs, too," senior programmer David Courier tells realscreen. "There are a number of crazy, stranger-than-fiction docs. That doesn't happen that often for us."
Though Jackson's November speech was too recent to have had much bearing on the documentary programming for this year's festival – which kicks off tomorrow (January 22) and runs to February 1 – Courier predicts the former Channel 4 commissioner's concentration on artistry and cinematic work will have an effect on the documentaries he comes to program.
"Quite honestly, I love that Tabitha has decided to herald that focus because it's been a long time coming for the Film Fund," he adds. "It's really exciting because that was kind of what we just didn't do."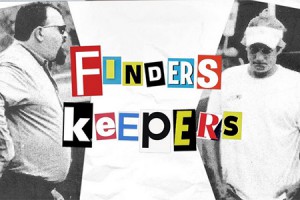 It seems, though, that Courier and his team have had something of a head start at widening the festival's lens.
Among the abundance of zany non-fiction offerings this year, the programmer notes J. Clay Tweel and Bryan Cranberry's Finders Keepers (pictured, left), about the bizarre battle between two men over a severed foot. Then, there's Sophie Deraspe's The Amina Profile, on the surprising individual behind the famed "Gay Girl in Damascus" blog.
He also mentions Daniel Junge's film about Evel Knievel, Being Evel, as well as the impressive Meru, on a group of climbers – including co-director Jimmy Chin – who film their struggle with the treacherous mountain.
Meanwhile, reaffirming Sundance's status as a barometer of the zeitgeist, Courier points out a staggering number of docs on individuals dealing with sexual trauma – a prevalent issue increasingly permeating news media, from controversy around Bill Cosby to mattress-wielding university students.
The programmer notes that Kirby Dick's CNN-backed documentary The Hunting Ground, about sexual assault on college campuses, comes ready with an impact campaign that is bound to make waves, while a doc that is "going to be possibly incendiary for people" is Frida Barkfors and Lasse Barkfors' Pervert Park, which is centered on a group of convicted child sex offenders living in a Florida trailer park.
Courier also has some ideas on what could be the sleeper hit of the festival.
Drawing parallels to Jesse Moss's The Overnighters – an unassuming film on a North Dakota boom town that premiered at Sundance last January and went on to be shortlisted for the Best Documentary Feature Oscar – he is quick to mention Bill Ross and Turner Ross's cartel violence doc Western (pictured top, left), on the tensions between two neighboring U.S. and Mexican towns across the border from one another.
"It's basically about a way of life that's changing before our eyes, and it is absolutely an all-time Western except it's actually happening and it's real, so it's all the more potent for that," explains Courier.
Another notable film centering on cartel violence is Cartel Land – a doc about two modern-day vigilante movements in Mexico and Arizona that Courier describes as "experiential."
"I'm so happy [director Matthew Heineman] is alive," he says. "Because talk about a filmmaker putting himself in the heart of darkness. They had to convince him to put on a bullet-proof vest, and we experience this cartel violence with him because he's shooting the film himself, too."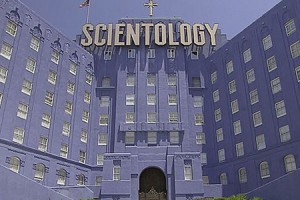 Other docs Courier tips as ones to watch include Twenty Feet from Stardom director Morgan Neville's latest effort, Best of Enemies, on the iconic televised debates between public intellectuals Gore Vidal and William F. Buckley Jr. – "This film is so delicious. Basically television news changed forever," says Courier – as well as Laura Gabbert's doc City of Gold, on The Los Angeles Times food critic Jonathan Gold.
Of course, when asked what Sundance selection we'll be discussing a year from now, Courier points to a veteran of the festival.
"Possibly Alex Gibney's Going Clear: Scientology and the Prison of Belief," he says. "Because it goes inside the Church of Scientology, so everyone is going to want to see this movie. And it's Alex Gibney, so it's very thorough, it's very, very smart, and it's very entertaining. He's very daring."
Realscreen will be publishing interviews with filmmakers though-out the Sundance Film Festival, which runs from January 22 to February 1.