Ahead of the premiere of NBCUniversal-owned Oxygen Media's new original series Criminal Confessionals, realscreen presents an exclusive clip.
Produced by Wolf Reality and Shed Media, Criminal Confessionals delves into the psychological tug-of-war that transpires inside police interrogation rooms between investigators and suspects, and examines what it takes to get a confession.
In each episode, audiences follow a real homicide case, beginning with the 911 call and crime scene, and leading to the interrogation room, where detectives interrogate their prime suspect. 
Executive producers on the series are Dick Wolf, Tom Thayer, Pam Healey, John Hesling and Adam Kassen.
Criminal Confessions debuts Oct. 1 at 7 p.m. ET/PT on Oxygen.
Realscreen caught with Stephanie Steele, VP, current production, Oxygen Media (pictured, below) to learn more about this new series.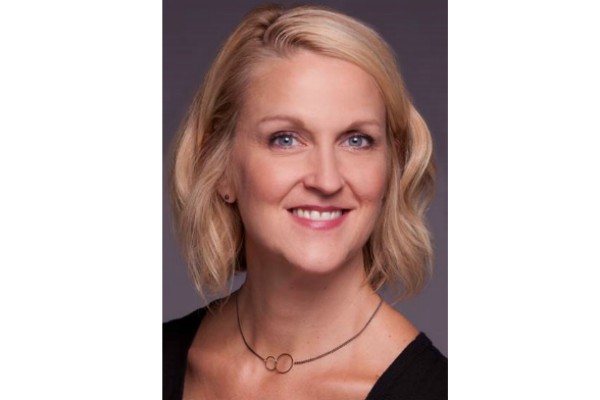 What was the genesis for Criminal Confessions?
Wolf Reality and Shed Media presented this idea to us, and from the very first meeting we were fascinated and intrigued by the strategy involved and the psychological tactics these investigators use to secure a confession. It's the ultimate cat and mouse game, all from the lens of surveillance video in the interrogation room, which is incredibly compelling to watch. From there, we collaborated on how to broaden the format and storytelling to include more background on the investigation and the case, as well as the victim and their friends and family.
Why do you think there is an appetite for this series?
The series provides a unique point of view into law enforcement at its best and provides access to these riveting confessions. We're watching justice being served, which is very satisfying. Viewers can't seem to get enough of real access and real evidence, and this series as a whole offers both. Plus, having a detective walk the viewer through his or her process is captivating because there's not just one way to get a suspect to confess, so you can guarantee each episode feels completely different from the next.
What challenges did you face with production? 
Since we are working with homicide detectives who are currently working on active cases, and with police departments around the country, it was challenging to find time where they could sit down with us and share their stories and their strategies. We feel so fortunate and are grateful to these detectives and investigators who gave us so much of their precious time. We are also grateful to have the victims' families and friends who were willing to share their story, even though it must have been painful for them to relive those memories.
Can you name two or three elements that you think will make this series appeal to audiences?
In addition to access to the tangible elements -— interrogation interviews, original 911 calls, surveillance footage, and crime scene and evidence photos — we're finding that the element of justice being served is very appealing to audiences as well as the chance to play armchair detective. They love to see detective work at its finest.
The detectives featured on this series are very passionate about what they do, and they will stop at nothing to get answers for the victims' families and help give them closure. Each episode has twists and surprises that will keep the audience guessing as to what really happened, down to the moment when the suspect finally gives in and reveals the truth.
What did you learn during the production of this project that you think would be valuable to other professionals in the industry?
When you're dealing with cases like these and people's lives, it's so important, to be honest, and compassionate towards the detectives and the victims' families. We were very fortunate to have these folks share their stories, which can be so difficult especially for the family members, so it's crucial to treat them with respect and integrity.
Did you use any new or revolutionary technology? 
We were able to work with some of the most skilled interviewers, who are not only able to elicit the truth from these offenders, they also corroborated these stories with at times, little to no physical and circumstantial evidence. Utilizing techniques such as DNA technology, cell phone technology and extremely sophisticated ballistics helped solve some of the cases we profile in the series.
What's your favorite moment from the series?
There is a moment where one of our detectives, Fil Waters, becomes emotional when talking about getting a confession after many many hours in the interrogation room. Fil views his job as a calling to find a measure of justice for victims.
The work these detectives do is exhausting, and they are dealing with criminals who are doing everything they can not to get caught. So when they finally land that confession, it's a big win, not only for the families to get justice for their loved ones but for these detectives who dedicate everything they can to solving the case.
Seeing Fil get teary-eyed about his work humanized him, which is just beautiful to witness. You don't often see detectives get emotional about their work and for him to be brave enough to share that side of himself was remarkable.
Anything you'd like to add?
Just that we are extremely proud to have worked with some of the finest detectives around the country in this series. They gave us access to these stories and gave us insight to their strategies and procedures and for that, we are incredibly grateful.