Plimsoll Productions, the natural history prodco behind titles such as Hostile Planet (pictured) and Yellowstone Live, has secured a US$100 million investment from LDC, the London-based private equity arm of Lloyds Banking Group.
Under the deal, LDC will acquire a minority stake in Plimsoll, which will continue to be led by CEO and founder Grant Mansfield (pictured below). With LDC's financial backing, Mansfield and his team will continue to drive the Bristol-headquartered studio forward, invest in its natural history and documentary divisions, and drive further expansion into the U.S. and new global markets.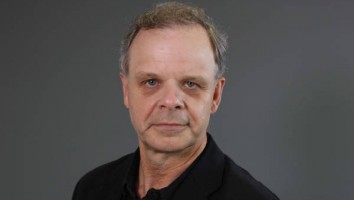 "For us, this deal is about giving Plimsoll Productions extra support and expertise to build on our success," Mansfield said in a statement. "We will be adding to our creative firepower and aiming to create ever more entertaining and ambitious shows for our clients, and their audiences. LDC is the perfect partner to support our growth plan."
Plimsoll has expanded rapidly since its founding in 2013, with more than 400 employees working across its offices in Los Angeles, Bristol and Cardiff. It is behind more than 50 series, 14 live shows and seven films, including Channel 4′s Rescue Dog to Super Dog and Sit Baby Sit, Channel 5′s Britain's Parking Hell and ITV's Life at the Extreme, among others. Plimsoll also distributes to more than 50 countries worldwide through Magnify Media, a company it took a significant stake in three years ago.
The deal was negotiated by Andy Lyndon, head of LDC in the South West and Wales, with support from Dewi Hughes, head of LDC Cardiff, and investment executive James Garland. LDC was advised by KPMG Corporate Finance, Osborne Clarke, Oliver & Ohlbaum and Deloitte. Plimsoll Productions was advised by ACF Investment Bank, Westbrook Advisers and PwC.
Lyndon and Hughes will now join Plimsoll's board of directors, alongside LDC's head of new business Andy Grove.
With files from Daniele Alcinii