To mark the launch of the 2019 Toronto International Film Festival, Realscreen is sharing what this year's distributors and sales houses are bringing to the annual event as well as the types of projects they're hoping to buy.
You can also check out parts one and two of Realscreen's TIFF Docs trailer round-up.
The festival's 44th edition runs Sept. 5 to 15 at various  venues across the city of Toronto.
ENDEAVOR CONTENT
Endeavor Content specializes in financing, sales and advisory services for premium television properties, documentaries, and feature films. Endeavor Content is a division of Endeavor.
Who from Endeavor Content is attending TIFF?
Liesl Copland and Kevin Iwashina from Endeavor Content's non-fiction department will be attending TIFF.
What projects are you bringing to TIFF?
Endeavor Content's non-fiction slate for TIFF includes:
Sanctuary is directed by Alvaro Longoria and stars Javier Bardem as he embarks on an expedition with Greenpeace from the world's southern oceans to international parliaments in order create the globe's largest Marine Protected Area in the Antarctic.
Ebs Burnough's The Capote Tapes is an intimate documentary that features never before heard audio archive and interviews with Truman Capote's friends and enemies and reveals the rise and fall of America's most iconic gay writer.
Daniel Roher's Once Were Brothers: Robbie Robertson and the Band (main photo) is a confessional tale of Robertson's young life as an ambitious 16-year-old from Toronto who traveled to the Deep South on a musical mission and, together with his brothers in The Band, altered the musical landscape and created one of the most enduring groups in the history of popular music.
Barry Avrich's David Foster: Off the Record (pictured below) is a tribute to the musician, composer and producer and covers a career that has seen half a billion records sold, and collaborations with such artists as Chicago, Barbra Streisand, and Andrea Bocelli and been credited with discovering and working with Celine Dion, Michael Bublé, and Josh Groban.
What films has your company bought or sold at TIFF in the last year or two?
Last year Endeavor Content took Victoria Stone and Mark Deeble's documentary The Elephant Queen to TIFF and which Apple acquired worldwide rights. The documentary follows the story of Athena, a giant matriarch tusker who when faced with a drought must decide whether to lead her pachyderm family away from the water hole they call home or into the badlands in search of food and water. The film is narrated by Oscar-nominee Chiwetel Ejiofor. Stone and Deeble are Emmy and Peabody Award-winning wildlife documentarians.
What is your take on the current state of the documentary market and TIFF's role in it?
We are optimistic about the continued growth of non-fiction content.  There are a plethora of new buyers entering the marketplace who have a specific point of view of their brand. TIFF plays a key role as a sophisticated content curator of high quality non-fiction content. They are able to evaluate documentaries with a global lens to support these new distributor initiatives.
Headquartered in Los Angeles, 1091 Media was founded as the film and television division subsidiary of The Orchard in 2015. The global commercial distribution platform, best known for the Oscar nominated documentary films Life, Animated and Cartel Land, boasts a library of 4,000-plus titles and distributes content in 95 countries through 120 partners in all formats and on all devices.
Who from 1091 is attending TIFF? 
Danielle DiGiacomo, SVP of acquisitions and strategic partnerships, and Julie Dansker, chief revenue officer.
What projects are you bringing to TIFF?
None this year. We have the documentary Linda Ronstadt: The Sound of My Voice but TIFF is just for shopping this year.
What kinds of projects are you looking to buy, if any?
As always, we are looking to buy high caliber theatrical docs or auteur-driven indie narratives with notable cast. And if we stumble upon an excellent genre title, that would also be great.
What films has your company bought or sold at TIFF in the last year or two?
The Hummingbird Project, Birds of Passage, El Angel, BPM, Thelma, Outside In, The Music of Strangers: Yo Yo Ma and the Silk Road (pictured below).
What is your take on the current state of the documentary market and TIFF's role in it?
The documentary market is still healthy, but it remains to be seen how much the streaming services will continue to come in and dominate with high MGs for exclusive rights, when they are so focused on producing originals. The theatrical doc box office this past year was far less robust than in the previous year, and SVOD services have been slow to license existing content, so unless the streaming platforms continue to be interested, the advances and competition is going to be less aggressive, particularly at TIFF, where there are lots of foreign language docs, which are harder to market and find audiences for.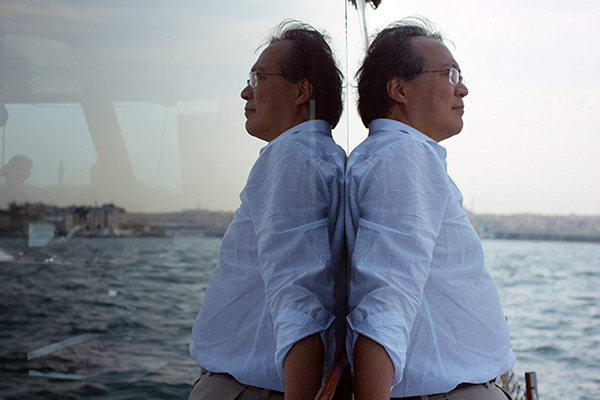 CARGO FILM & RELEASING
Founded in 2000, Cargo Film & Releasing are a New York-based sales agency and international distribution company. Cargo reps documentary features for the domestic and international marketplace.
Who from Cargo Film & Releasing is attending TIFF?
David Piperni, president and founder.
What projects are you bringing to TIFF?
Dr. Miami (pictured below) features the world's most followed plastic surgeon, Dr. Michael Salzhaeur, as he balances social media stardom with patient care.
The Father of the Cyborgs follows famed neurosurgeon Phil Kennedy as he risks self-experimentation on his own brain to create the world's first cyborg.
Techno City meets the African-American electronic pioneers from Detroit who brought the future to music at a time when automation and robots were first transforming Motor City.
What is your take on the current state of the documentary market and TIFF's role in it?
We're very excited to see the continuation of dynamic and vibrant documentary film voices out there. We also hope outlets, press and festival curators do their part in bringing these new films to the public so they have a chance to find an audience. I imagine it isn't easy programming documentary at TIFF – you have to cut through a lot of other noise to get any attention. But, TIFF does a remarkable job bringing a wide array of doc projects, from different parts of the world, to complement some of the more headline grabbing, celebrity-attached films to the festival.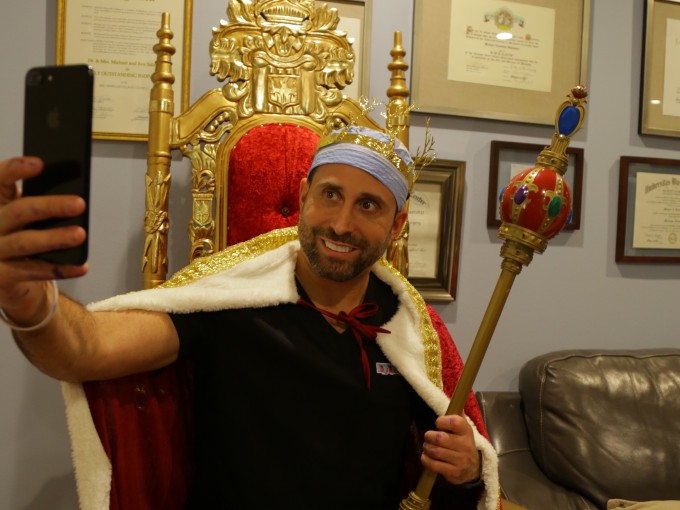 KINO LORBER
Kino Lorber, formerly Kino International, is a distributor focusing on art-house and international films, founded by Donald Krim and Richard Lorber in 2009.
Who from Kino Lorber is attending TIFF?
Our team attending TIFF this year includes Richard Lorber, CEO; Wendy Lidell, SVP of theatrical distribution and acquisitions; David Ninh, director of press and publicity; and Chris Mason Wells, director of theatrical sales.
What projects are you bringing to TIFF?
We are pleased to bring four feature international narrative films to TIFF this year. They include: Beanpole by Kantemir Balagov (Contemporary World Cinema), Sorry We Missed You by Ken Loach (Masters), Bacurau by Kleber Mendoca Filho and Juliano Dornelles (CWC) and Synonyms by Nadav Lapid (CWC). We don't have any documentaries heading to TIFF this year, although we certainly will be checking out as many as we can at the festival. Kino Lorber is well-known for releasing both narratives and documentaries.
What kinds of projects are you looking to buy, if any?
At Kino Lorber, we're open to films on any subject and from any country, and we consider scripted narratives and documentaries to be on equal footing. What we want are well-crafted films that can engage an audience. We do, however, focus on feature-length works that we can launch theatrically before bringing them to digital platforms and home video. What this means for the documentaries we acquire is that they offer audiences a real theatrical experience: a story arc with a beginning, middle and end. While informational documentaries have a very important place in the documentary ecosystem, it is not the type of film we are positioned to market most effectively.
What films has your company bought or sold at TIFF in the last year or two?
We actually bought two documentaries out of TIFF last year. Canadian documentary Anthropocene: The Human Epoch (pictured below) by Jennifer Baichwal, Edward Burtynsky and Nick de Pencier, set to open on over 100 screens across the U.S. on Sept. 25, timed to the UN Climate Summit; and U.S.-Italian documentary Walking on Water by Andrey Paounov, about renowned artist Christo's most large-scale art installation project in Italy, "The Floating Piers", which over one million people visited. The film has played in more than 60 U.S. and Canadian cities since its release and will be released on home video soon.
Documentaries are very important to us and make up about half of the films we release every year. We had an Oscar nominee, Talal Derki's Of Fathers and Sons, in the documentary category earlier this year. In addition, we are set to also release some other fest favorites later this year, including Beniamino Barrese's love letter to his mother, The Disappearance of My Mother, a portrait of model/activist Benedetta Barrese and Matt Wolf's Recorder: The Marion Stokes Project.
What is your take on the current state of the documentary market and TIFF's role in it?
The documentary market has never been better. Audiences understand that a story well told may just as well, or even more incisively, be taken from real life as it is to be scripted. Some of the highest grossing independent films in the last year have been documentaries. And every year, TIFF's Documentary Section compiles the definitive collection of non-fiction stories, each and every one of which is deserving of audiences beyond the festival. We are looking forward to combing this year's selection for our 2020 release slate.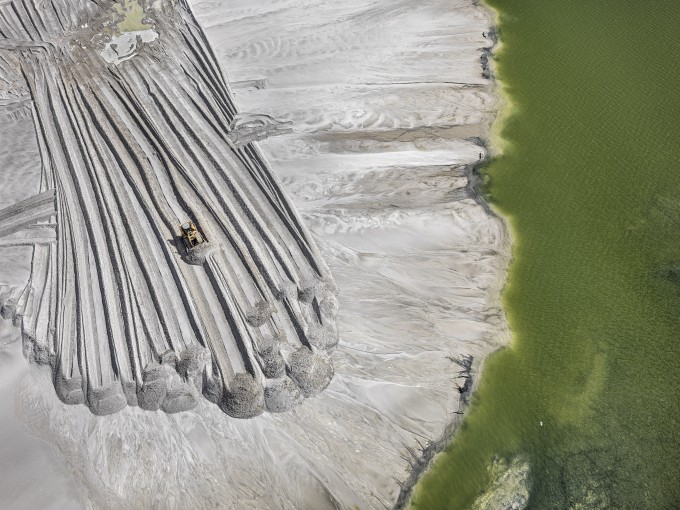 Photo: Edward Burtynsky, courtesy Howard Greenberg Gallery and Bryce Wolkowitz Gallery, New York / Robert Koch Gallery, San Francisco
OSCILLOSCOPE LABORITORIES
Oscilloscope is a film production and distribution company based in New York City, focusing on indie films across genres and formats.
Who from Oscilloscope is attending TIFF?

Aaron Katz, Andrew Carlin, Dan Berger, Tom Sladek, and Sydney Tanigawa
What projects are you bringing to TIFF?

While we will not be presenting any documentaries, we will be showcasing Matthew Rankin's new film The Twentieth Century as part of Midnight Madness.
What kinds of projects are you looking to buy, if any?

We are looking to acquire docs with strong, unconventional narratives and compelling subjects. Distinctly unique filmmaking voices are always appealing; we have eclectic tastes and we aim to pick up films we love.
What films has your company bought or sold at TIFF in the last year or two?

We presented Searching for Ingmar Bergman (pictured below) at last year's festival.
What is your take on the current state of the documentary market and TIFF's role in it?
Everyone sees how well documentary films are doing but it has mainly been a handful of films with major subjects that are highlighted in this trend. While I think the documentary world is thriving with plenty of content, outlets, and audiences, I also see a lot of incredible films that are slipping through the cracks because they don't fit into a mold. I think TIFF does a great job of highlighting films that have popular subjects, but they also present docs that give us a look at what is happening culturally, socially and politically around the world. These are the types of docs that can sometimes go unnoticed but TIFF has made it part of their commitment to present these stories to their audiences and I think it has a positive effect on the industry.