Realscreen concludes its coverage of the International Documentary Film Festival Amsterdam (IDFA) Forum with the third installment of our full report, covering the final batch of pitches pitched Tuesday (Nov. 26) at the Compagnietheater. 
The below offers an overview of some of the projects pitched in that block, as well as the remaining projects from blocks four and five, with feedback from commissioning editors and decision makers.
Realscreen was unable to cover all pitches from sessions on Nov. 26  due to timing.
The Witnesses from the Shadows
Director: Ousmane Samassekou
Producer: Estelle Robin You, Tiny Mungwe
Production budget: €271,389
Still required: €228,388; Partial funding secured from Regional Film Fund Pays de Loire, Procirep & Angoa, IDFA Bertha Fund and International Organisation of La Francophonie
Status: Development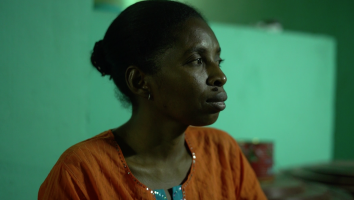 IDFA Logline: Bordering the Sahel desert stands a house, as a safe haven for African migrants on their way to Europe, or returning home. How do you prepare to face your family, when you are going home with nothing?
The Maison du Migrant in Gao, Mali offers a place of "transit and reception" for migrants. Among the daily comings and goings of the 80 travelers at the West African organization is Natasha, who suffers from amnesia but longs to return to a 'home' of which she has no memory.
Fiona Lawson-Baker of Al Jazeera English started the discussion.
"For 'Witness' we've done stories of people traveling to Europe, but the stories of people coming back — it's been on the news but we haven't seen any documentaries doing this and I think it's so important," she said.
However, Lawson-Baker questioned how the filmmakers will offer context.
Catherine Alvaresse of France Televisions praised the project, but asked how the team will explore the stories of all its characters.
Estelle Robin You, the film's producer, said viewers will see migrants go through the process of entering Maison du Migrant, which will reveal their stories organically, and ongoing discussions in the house offer context.
TVO's Jane Jankovic said she was drawn to the project because the characters were in "limbo."
"That is the arc that I am most interested in in this story. I have some structural issues as well about how do we incorporate all these stories," she said.
The Why Foundation's Mette Hoffmann Meyer asked how the story will unfold and how it will be contextualized. "How are we going to understand the scale through these testimonials and very heartbreaking story?"
Hossain
Director: Taimi Arvidson
Producer: Brette Ragland, Neaz Mahmud Roni
Production budget: €449,912; Partial funding secured from IDA, Enterprise Development Grant
Still required: €338,227
Status: In production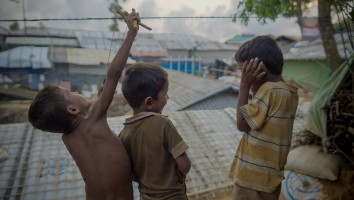 IDFA Logline: A six-year-old boy named Hossain grows up in the world's largest refugee camp in Bangladesh as the Rohingya refugee crisis becomes increasingly dangerous.
Shot over the course of two years, this coming-of-age story set in the Rohingya refugee crisis follows young Hossain Johar as he "fills his days with grand adventure" while living at the world's largest refugee camp in Bangladesh. Soon, deadly monsoons and a controversial repatriation back to Myanmar force him to "grapple with the complexities of an unfair world."
"One of the things that so struck us about this project that marked it out from many other projects about the Rohingya is the lengths these two go to for authenticity," Jane Ray of The Whickers said of director Taimi Arvidson and producer Brette Ragland.
"What happens if the forced repatriation goes ahead? What happens to your access and your safety and your story at that point?"
Arvidson said the team has been on the ground in the camp for nearly two years, and have built a network of contacts within the government and various NGOs.
"We feel really strongly about our access still that if they were to go back we would find a way to tell that story," she added. "We would of course pursue repatriation if that happens. We also think it's a strong film and a powerful film without that happening."
TVO's Jane Jankovic said she'd be interested in seeing more footage on how the team handles the "delicate, amusing and poignant moments from a kid's perspective."
My Father's Silence
Director: Aliona van der Horst
Producer:  Ilja Roomans
Production budget: €706,541; Partial funding secured from the Netherlands Film Fund, NPO Fund and CoBO Fund
Still required: €56,597
Status: Start production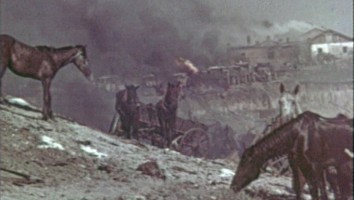 IDFA Logline: The life story of a father who was put through the shredder of two dictatorships, Stalin's and Hitler's, and the story of a daughter whose life was shaped by his fate.
After the death of her Soviet Tatar father, writer Sana Valiulina searches the past for his secret. The film combines historical events and personal history, illuminating the influence of parents on their children set against the background of the Second World War and the fate of Stalin's prisoners of war.
"Aliona is capable of telling a small and personal story that is a way into the big, universal themes. In Sana, she found a really sensitive and intelligent character," said Diana Tromp of NRT, which has already backed the project.
ARD/SWR's Kai Henkel said the film was an "interesting story for German television."
"My question would be whether its a research on what really happened with her father or whether it's a research on how much of that, what happened to her father, is in her?"
Horst, the director, replied:  "Those things are really intertwined and I think it has to be both."
Other decision makers at the table questioned how the filmmakers will provide context into what drives Sana, and what's at stake for her in the film.
"It's really a psychological urge," Horst said. "She's also going to write a non-fiction book about her father… She feels she's the voice of him."
Madaniya
Director: Mohamed Subahi
Producer: Mohamed Subahi, Florian Schewe
Production budget: €198,000
Still required: €183,000
Status: In production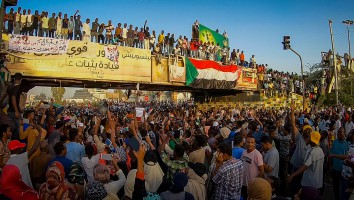 IDFA Logline: How does a revolution change your life? This is the story of several young characters struggling to change their world during the ongoing revolution in Sudan.
Madaniya begins with the historical events surrounding the mass demonstrations that begin in Sudan on April 6, 2019. This revolution of "unleashed enthusiasm" was followed by the massacre of June 3 and the signing of the power-sharing agreement. The film witnesses the events as they unfold, driven by its main characters, and provides context through the use of archive footage.
"With Al Jazeera, this has been a really big story," Fiona Lawson-Baker of Al Jazeera English said. "It's a story we're definitely interested in."
Lawson-Baker asked how much of the film will center around the event in April.
Producer Florian Schewe said, as a rough estimate, that would account for a third of the film.
"It's a relevant subject… We're on the Pacific Ocean, so it's far away from Sudan," Knowledge Network's Rudy Buttignol added. "The context becomes really important."
He continued that the subject is interesting, but questioned whether they were planning to explore the project long-term as the revolution progresses.
Anne-Laure Negrin of ARTE G.E.I.E had the last word at the round table, adding: "I was fascinated by the quality of your visual approach…. I can imagine it would fit into the geopolitical slot for ARTE and we have to think about how."
How to Save a Dead Friend
Director: Marusya Syroechkovskaya
Producer: Ksenia Gapchenko, Mario Adamson
Production budget: €367,738
Still required: €337,738
Status: In production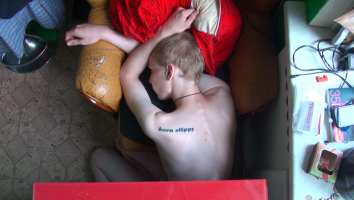 IDFA Logline: A decade in Russia as seen through the prism of the director's personal story dedicated to her first love and loss.
This character-driven documentary tells the story of young and in love Kimi and Marusya Syroechkovskaya, the film's director, from 2005 to 2019. Over the years, Kimi slowly veers into self-destruction through jumping off bridges, overdosing on meds and using hard drugs. Syroechkovskaya documents the personal story, as well as the story of a decade in Russian social and political life.
SVT's Axel Arno said the pubcaster was finding the best way to support the project, specifically within its slate of youth-oriented documentaries.
"This is actually the kind of story that at Sundance we would want to be involved in and support because we recognize how challenging it is to go to the darkest places but also find your way through the narrative, and that needs a lot of support," Kristin Feeley of Sundance Institute said.
Taskovski Films' Tijana Djukic chimed in, calling the film "very, very strong and powerful."
"I'm quite happy to see that you put this socio-political aspect of Russian society, which brings another layer to this," she said.
Hayley Reynolds of the BBC added: "It's a really tough subject but I think you're idea of telling it from the end back to the front – so you're left with Kimi and you and the beginning of the love story – is a really, really strong idea."
Alice in Mother's Land
Director: Zhanna Agalakova
Producer: Magdalena Petrović
Production budget: €386,641
Still required: €322,000
Status: Development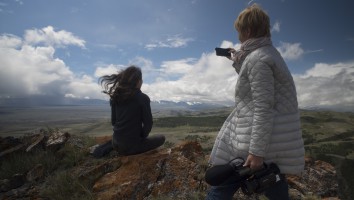 IDFA Logline: Russian journalist trying to reconnect with her western-raised daughter organizes a trip across Russia in search of common roots. For the girl, this is another act of Mom's propaganda.
New York-based Russian TV journalist Zhanna Agalakova, the film's director, is faced with a question from her daughter, Alice: "Mom, do you create propaganda?" Agalakova attempts to show Alice her Russian roots, bringing the family to the country for the first time in many years. Slowly, the director discovers Russia through her daughter's critical and foreign eyes.
Fiona Lawson-Baker of Al Jazeera English was the first to speak at the round table. "I was curious about your journey throughout Russia. What's the driving force and motivation in navigating the journey?"
Director Zhanna Agalakova replied: "I see it like an onion that you peel until you go to the core."
YLE's Jenny Westergard praised the film's many layers, including the mother-daughter dynamic and how people deal with misinformation in news.
"I was very touched by the trailer and I thought that the tone of the narration had a real connection for us," Mark Edwards of ARTE France said.
SVT's Axel Arno reflected that the film was a "personal journey," and questioned whether Agalakova had already "written the script" for the film.
"I'm still a journalist, I'm still working for Putin's propaganda," she said. "I have plans about that and it will be part of the film. I will not reveal more… There [are] two parts, united by my daughter. One part is my professional life, which is not truthful, and one part is my personal life, with personal, family, uncomfortable secrets."
Natalie Zinkand of ZDF said the pubcaster is looking for documentaries that take a journalistic approach, and asked whether Agalakova's view of her home country changed over the journey.
Moosa Lane
Director: Anita Mathal Hopland
Producer: Søren Steen Jespersen
Production budget: €454,883; Partial funding secured from Danish Film Institute
Still required: €359,543
Status: Start production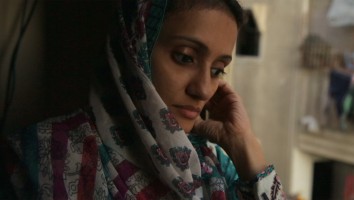 IDFA Logline: This is a film about existing between two worlds – the West and the East. It is a look into life as a Third Culture Kid.
With more than 100 hours of footage short over the course of 14 years, director Anita Mathal Hopland offers a personal account of life as a child of more than one culture. Hopland, who grew up in Denmark, follows her Pakistani family of 25 people, creating a "mosaic of stories and characters" with herself as the narrator and protagonist.
"I'm really pleasantly surprised. It's beautiful," Christopher White of PBS's American Documentary/'POV' strand said. "I think that the material you're mining is rich. What better way to mine the space between generations, between countries, between borders and cultures, than through family."
TRT World's Choy Link Mok chimed in at the round table, adding the the Turkish broadcaster has a big audience in Pakistan.
"We're a channel that reaches quite a bit of Muslim diaspora," she said. "In a way, I'm trying to understand how finding your roots and culture affects your beliefs as a woman and a Muslim."
Mark Edwards of ARTE France added: "Very few people have 15 years of material in Pakistan. And I think the way things have gone in the last 15-20 years since 9/11 is a question we're asking very, very seriously."