Not only is the year drawing to a close, but we are also, in these final weeks of 2019, waving goodbye to an entire decade. We reached out to myriad members of the non-fiction screen content community — from festival programmers and commissioners to producers — and gave them the not-so-simple task of picking their favorite documentary and factual projects of the past 10 years. Our latest correspondent: Charlie Phillips, head of video at The Guardian's news and media division, who spotlights his favorite docs of the past decade.
Shirkers (Sandi Tan)
The loss of youth, the trauma of a key event that changes a life, the urge to create, and a whole load of humor and delightful pretentiousness — these are the things that life is made up of. And all told through bright colors mediated through melancholy. An inspiration.
Strong Island (Yance Ford)
A meticulous looking back at one killing in America which reflects back on race, parenthood, siblinghood and masculinity in the whole country. A direct confrontational address made with sensitivity, and a documentary you cannot look away from.
America (Garrett Bradley)
Reframing the African American experience on film, reclaiming history, and layering up sound and vision to take you somewhere mysterious. The best of what shorter documentary can be, combining poetry and provocation.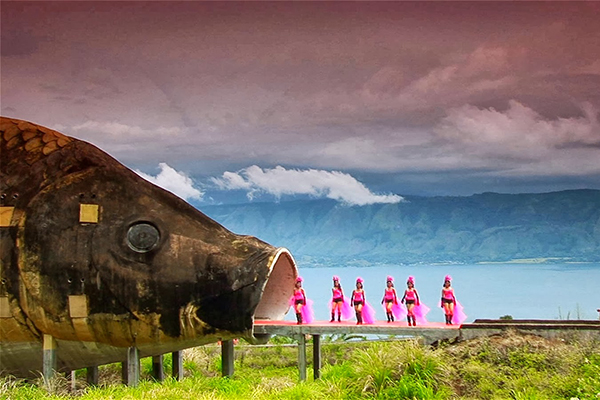 The Act of Killing (Josh Oppenheimer)
A landmark in documentary history, it's now so ubiquitous in lists like this that you forget what an impact it had when it first came out. A call to arms that reconstruction is OK, and that questioning the form of documentary and truth is exciting.
5 Broken Cameras (Emad Bornat, Guy Davidi)
The film about Israel and Palestine that's cut through, using original visual testimony to challenge those who claim facts on the ground are exaggerated. One man's story of refusing to stop filming, it's so simple but so rare to have the experience of occupation so clearly depicted.
The Arbor (Clio Barnard)
Bringing together visual art, drama and documentary, other bigger films might have taken the praise for pushing the form, but The Arbor was its own leap into a new place, defying the rules to make something stubbornly Northern English and sad.
Leviathan (Véréna Paravel, Lucien Castaing-Taylor)
Who could have predicted that a couple of hours in the company of fish and fisherman could be such a thrill? New technology means more time spent underwater than ever possible before, and the experimental and anthropological background of the filmmakers is transformed into a surprisingly mainstream slice of life.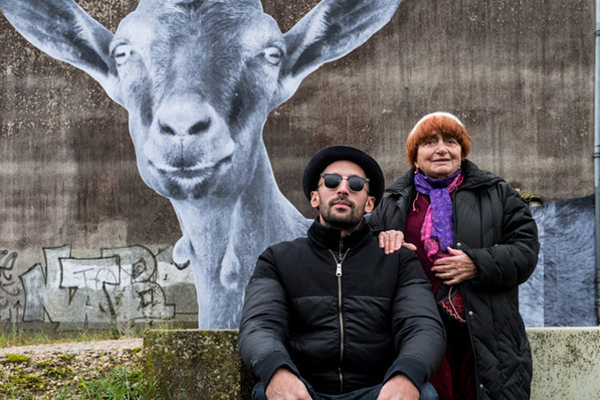 Faces Places (Agnes Varda and JR)
The late career renaissance of Agnes Varda has been one of the triumphs of the 2010s, and a result of the higher profile of both documentaries and feminism. Love for people and an eye for a meme make for a delicious road trip for an odd couple.
Best of Luck with the Wall (Josh Begley)
All the written arguments against Trump's border wall can't be matched by seven minutes of satellite images showing how impossible it is. A simple provocation that anyone can understand.
Marwencol (Jeff Malmberg)
Forget the odd fictionalization of this story and focus on the original unveiling of Hogie/Mark, whose trauma made him recreate himself. A masterclass in how a filmmaker can respect his contributor, a showcase for just letting things happen and reveling in the unexpected and the ambiguous.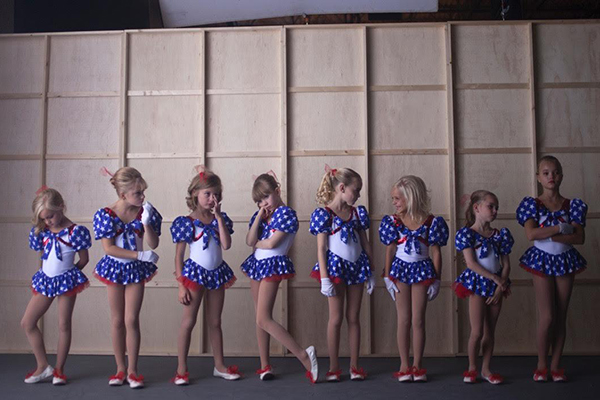 Casting Jon Benet (Kitty Green)
One of the high points of the 2010s was Netflix releasing this brilliantly strange take on a small town murder. Forget the tropes of true crime, this focuses on the stories a community tells itself in reaction to media coverage and the misheard and misunderstood consequences of gossip. A vicious assault on salacious coverage of murder and a sinister meta-story of modern documentary.
The White Helmets (Orlando von Einsiedel)
Pure observational brilliance about one of the key documentary subjects of the decade, Syria. A definitive account of the heroism of the White Helmets using the camera as evidence gatherer, to be preserved forever for history.