Several months after the killing of George Floyd, the global reckoning concerning racial inequity has fostered opportunity for painful yet necessary conversations, and the potential for real change. But as we move beyond this moment in time, how can lasting change be implemented to move towards a more equitable world?
The entertainment industry — and, more specifically, the unscripted and non-fiction screen content business — is facing this question, and while moves are being made to address the issue, how can companies and individuals work towards creating, and maintaining, more diverse and inclusive environments?
That's the focus of the latest edition of RealTalk, Realscreen's video roundtable series. Taking part in the session are Steve Harris, head of non-fiction production and development at Workaholics Entertainment Group; Ryann Lauckner, president and chief strategy officer at Asylum Entertainment Group; Derren Lawford, creative director at Woodcut Media; and D'Angela Proctor, CEO at Wayfarer Entertainment.
REALTALK TAKEAWAYS
"We've been here before."
While the panelists agree that there is a real sense of urgency around the need for concrete change in the industry and beyond, they share the sense that discussions like these have occurred often, but with little in the way of lasting change.
"This time… people are saying, 'Enough,'" says Woodcut's Derren Lawford about the mood in the UK among people of color working in the industry. "'We won't believe you until there's action.'"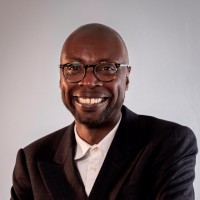 In the UK, where Lawford is based, several network groups have announced changes in policy (see ViacomCBS's "no diversity, no commission" statement) and funded initiatives to address systemic inequity. In the U.S., meanwhile, content initiatives are reflecting a realization that a wider range of stories being told, and storytellers commissioned to do so, is necessary.
But accountability, measurement and implementation of lasting policies will be integral to creating real, lasting change in these areas.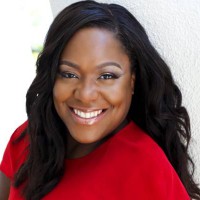 "I hesitate to celebrate too soon, because as soon as there's a celebration, there's a pause," says Wayfarer's D'Angela Proctor.
The way forward
Regarding how to create that permanent change, Proctor says that while providing opportunities for emerging talent is important, there needs to be an effort made to address the exodus of executives of color who left the business because of lack of support or promotion.
Calling the idea a "restoration initiative," Proctor says it's vital to ensure that companies not only support diverse talent entering the industry, but also cultivate environments where people will see tangible opportunity for advancement.
"We have left behind some super-talented people," she says. "What about the people who did not feel supported when they had the jobs?"
Workaholics Entertainment Group's Steve Harris and Asylum Entertainment Group's Ryann Lauckner, meanwhile, point towards the need for senior executives to do the necessary outreach to ensure they are building their teams from a truly diverse pool of talent. Harris says people of color holding executive positions can also point the way forward in introducing decision-makers looking to create a diverse staff to potential candidates.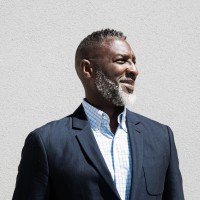 "That's what we always hear — 'We don't know anyone,'" says Harris, regarding efforts made to create diverse and inclusive teams at prodcos and networks alike. "Well, you know me."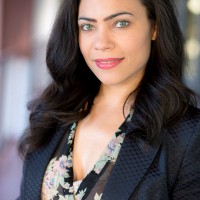 "It's not charity," says Lauckner, pointing to the need for a change of mindset at some companies to ensure that they are truly diverse. "This is an opportunity for you to make your organization stronger."
Watch the latest episode of RealTalk here: