Realscreen presents the first of three reports on the International Documentary Film Festival Amsterdam (IDFA) Forum, which this year sees 24 projects pitched at the virtual copro and co-financing market.
A select few documentary filmmakers convened online Monday (Nov. 16) to pitch their projects to a hand-picked group of decision makers as part of IDFA's 33rd edition.
The below offers an overview of some of the projects pitched Monday, with feedback from commissioning editors and decision makers.
Al Haya Helwa (Life is Beautiful)
Director: Mohamed Jabaly
Producer: Kristine Ann Skaret, Mohanad Yaqubi
Production company: Stray Dog Productions AS, Idioms Films
Country: Norway, Palestine
Status: Development
IDFA Logline: Living the diaspora wasn't a choice. In forced exile, in the dark, arctic winter, Palestinian filmmaker Mohamed Jabaly is fighting, using his camera to feed hope for a better future.
Jabaly and Skaret were present Monday to introduce Al Haya Helwa (Life is Beautiful).
Eirin Gjørv of the Norwegian Film Institute commended the filmmakers.
"Mohamed has a talent for bringing his camera into situations most of us cannot access and also to transform his material into compelling storytelling," Gjørv said. "Kristine, on her hand, has an impressive track record of [engaging] unique voices and bringing their perspectives to the big screen."
Jamel Dallali said Gaza is at the heart of Al Jazeera Documentary Channel, and suggested the filmmakers examine Jabaly's conflict between staying in Tromsø, Norway and returning to Gaza. "We are really impressed by this idea and this project," Dallali added.
Fredrik Farden of NRK questioned the arc of the film, but said the story would be highly relevant for the Norwegian pubcaster's audience.
"The story will be starting from the 'here and now' situation, and of course that will bring me to flashback and highlight the Gaza experience that I lived through all my life," Jabaly replied. All archive material used in the film is from Jabaly's personal collection, he later confirmed.
"I'm immediately attracted to a film like this that really enters an issue through characters who are living it. For me, we've had lots of films over the years about [Gaza]… So, topically, we're interested," Chris White of of PBS strand 'POV'/American Documentary, said. "I am very interested in hearing more about, what is the trajectory of the story? What is the dramatic arc?"
Anne-Laure Negrin of France-based ARTE G.E.I.E echoed White: "I think the purpose is strong and the contrast and the beautiful images from Gaza and Tromsø connecting together is very promising."
The Trans Syrian Express
Director: Alina Rudnitskaya
Producers: Pertti Veijalainen, Dorota Roszkowska, Sergey Vinokurov
Production company: Illume Ltd, Arkana Studio, 317 Film
Country: Finland, Poland, Russia
Production status: Development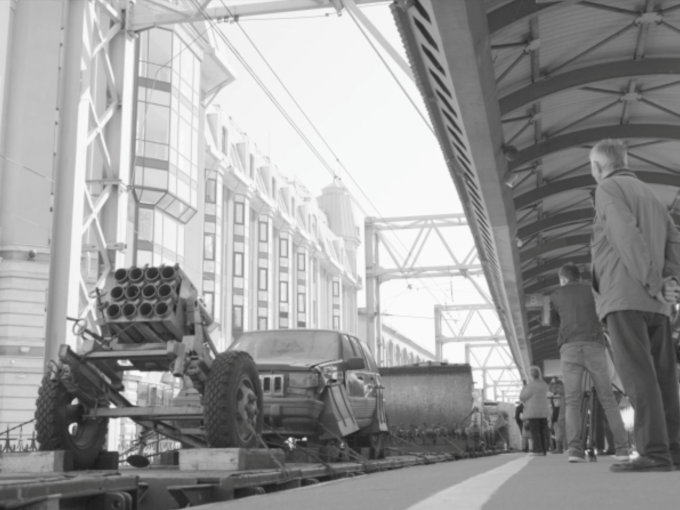 IDFA Logline: Organized by the Ministry of Defence and by the personal order of the President of the Russian Federation Vladimir Putin 2019, the train exhibition "Syrian Breakthrough" transports the spoils of war from Syria around the country. The train stopped at all the major cities in Russia from Moscow to Vladivostok, from Vladivostok to Murmansk.
The Trans Syrian Express was presented by Rudnitskaya and Veijalainen; Sari Volanen is commissioning editor for Finnish broadcaster YLE.
Filmmakers told the Forum panelists the COVID-19 pandemic put the project at a standstill, but the team plans to continue shooting with development funding already secured in Finland.
Mikko Peltonen of Finnish funding organization AVEK started the discussion: "I'm very proud that AVEK was the first financier on board this project because I know it will make a great and important film."
He added Finnish production house Illume is an "institution" in the country.
Both Martin Pieper of German pubcaster ZDF/European pubcaster ARTE and Claudia Bucher of ARTE G.E.I.E expressed interest in the project and its examination of propaganda.
Bucher, however, questioned how the filmmakers will weave the storyline of the train and the individual stories of Russians featured in the film.
American Documentary/'POV's Chris White echoed Bucher, adding he was struck by the "beautiful imagery and cinematography."
Kenan Aliyev of Russia's Current Time TV said the project was promising. "We just focus on Russia and we broadcast to Russia and we do like this type of project… I believe this is a very important project the Russian audience needs to see."
Philippa Kowarsky of Israel-headquartered international sales and advisory firm Cinephil capped off the discussion, applauding the film.
"I very much like this project. It's a kaleidoscope of old and new — old-school propaganda with current times," she said. "The beautiful imagery, the day to day life in remote parts of Russia. It's also something that opens a new world but not in a linear way necessarily and this whole crazy situation is just an invitation to a universe we don't know. So I'm very keen."
Survival of the Richest
Director: Andreas Dalsgaard
Producer: Femke Wolting, Christoph Jörg
Production company: Submarine Docs, Pumpernickel Films
Country: Netherlands, France
Status: Development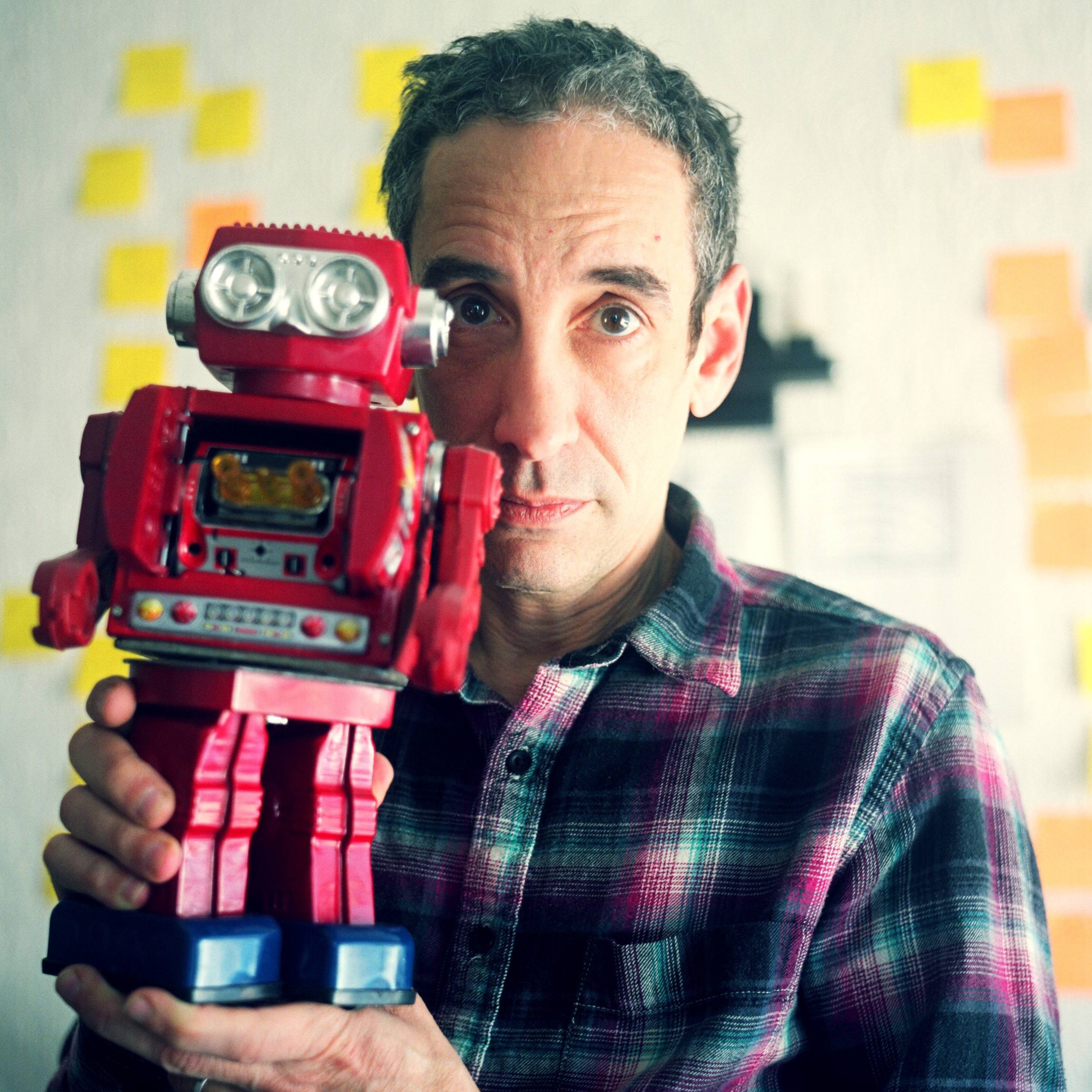 IDFA Logline: How the tech bros conquered the world, and how we can take it back.
Filmmakers Femke, Jörg and Dalsgaard gathered virtually Monday to present the project with its protagonist, American writer Douglas Rushkoff (pictured above).
Work on the project — a three-part series and documentary — is expected to wrap up in spring 2022. At this stage, the team hopes to find support from broadcasters and streamers.
Anders Bruus of Danish pubcaster DR was first to speak.
"I think it's a really interesting and relevant subject," Bruus said. "I'm curious to know how you're visually going to tell the story and turn it into a film."
Nathalie Windhortst said the topic suits VPRO, but admitted the subject matter may be too similar to projects the Dutch pubcaster has already aired.
"I really need to know what new aspects it will add," Windhortst said. "I'm a bit worried for now it's for the people that are very much already involved in the topic and know all about it. It doesn't feel very accessible for the ordinary people."
Axel Arnö of Swedish pubcaster SVT echoed Windhortst.
"It's an interesting project… I find it a bit hard to get into. With all respect, Douglas is a fantastic writer and an amazing person, so I would like to know what Douglas's role is going to be in this film, in this odyssey. Is he going to be a lecturer? Is he going to be an investigator? What role is he taking us on? Is he a tour guide?"
Amalie's Shadow
Director: Esther Niemeier
Producer: Dirk Decke, Andrea Schütte
Production company: Tamtam Film GmbH
Country: Germany
Status: Development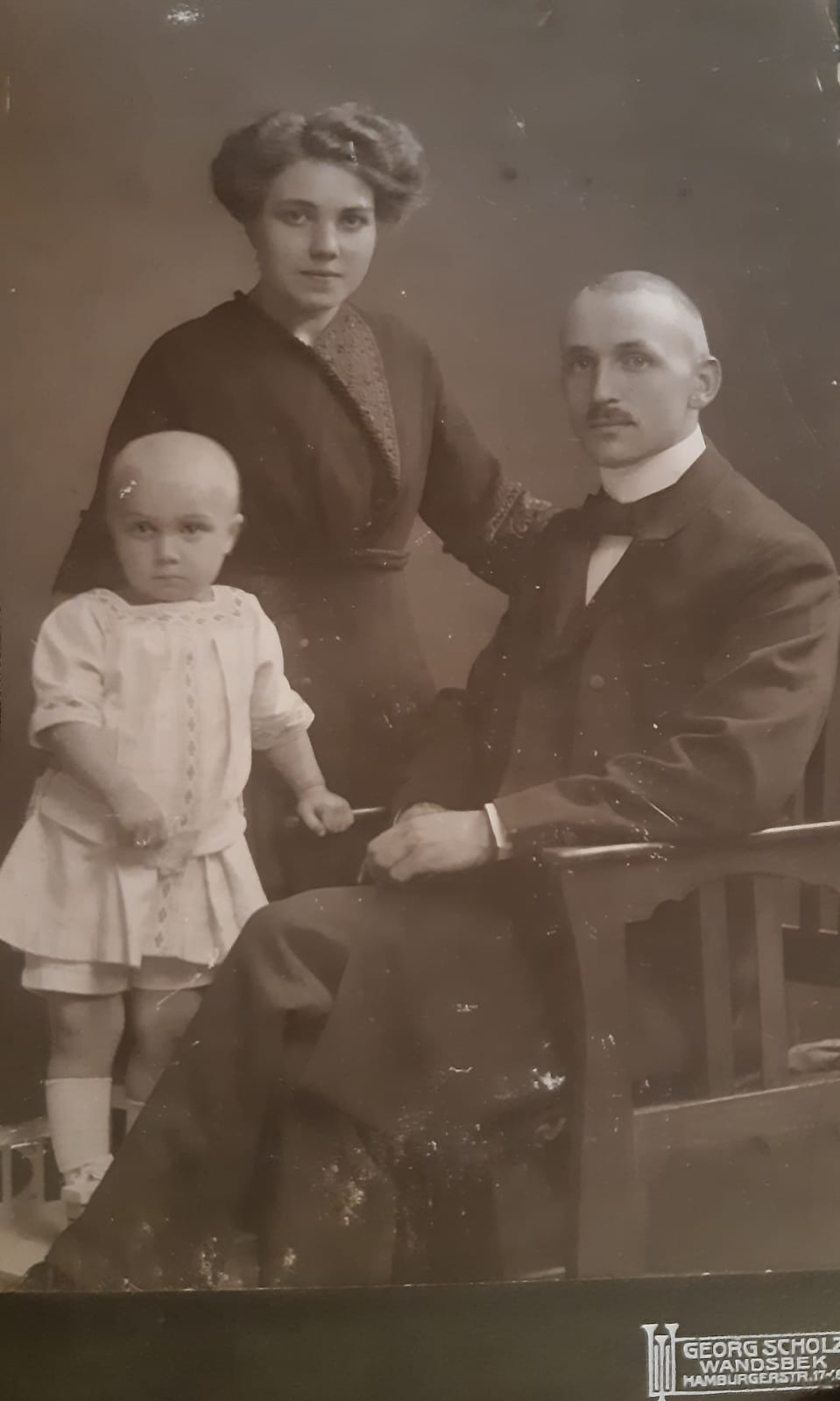 IDFA Logline: Esther Niemeier's great-grandmother fell victim to the Nazi-euthanasia program. She sought divorce and wound up a psychiatric patient at her ex-husband's hand. Free-willed women had to be insane, after all.
Niemeier and Decke presented Amalie's Shadow — which will feature original footage, historic and family archive, animation and acting — to decision makers at the forum.
The film's budget is €750,000, a figure the team attributed to animation costs. Niemeier and Decke told panelists they aim to close financing by July 2021, at which point they will enter production.
For now, the filmmakers hope to drum up interest from broadcasters and sales agents, as well as coproducers with animation experience.
"It's important to tell stories about women, about women in those times. I've been wondering what other sources you will have about Amalie aside from the letters… and memories," Barbara Biemann of Germany's NDR/ ARD said. "It seemed to me a great project for fictional treatment. I'm not quite sure if you'll have enough in terms of documentary. I see you're already enriching the documentary with animation. I'm not sure adding another level with an actress will help but i think it's a good story and we should have a meeting and talk about it."
Roberto Pisoni of Sky Italia applauded the pitch.
"I would like to know more about the animation and how the big story interweaves with the personal story but I think that we have the elements to make this a great film," he added.
Isabelle Christiaens of French-language Belgian broadcaster RTBF chimed in: "You have very good material to make a very touching documentary. I wonder if this trauma has passed from generation to generation… I wonder if you will interview other testimonials than your mother?"
In response, Niemeier explained the film will feature additional voices.
Both Sharon Nuni of Austria's ORF and Jane Mote of funding organization The Whickers questioned how the filmmakers will contemporize the historical aspects of the film.
Kamay
Director: Shahrokh Bikaran, Ilyas Yourish
Producer: Ilyas Yourish, Shahrokh Bikaran
Country: Afghanistan
Status: In production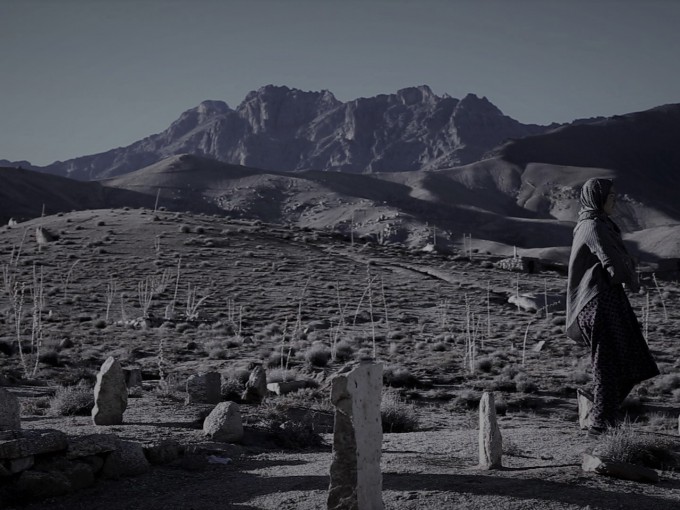 IDFA Logline: After a young girl from the mountains of central Afghanistan mysteriously commits suicide inside Kabul University, her family's calm rural life enters into painful events. Parents are now looking for justice in one of the world's most corrupt judicial systems; while Freshta, their younger daughter, attempts to gain admission to the same university.
Kamay producer-directors Bikaran and Yourish told panelists Monday they're in search of international partners, with plans to finish production on the film by mid-2021. The duo hope to release the film by the end of 2021.
Carrie Lozano of the Sundance Institute said the organization has supported Kamay with a non-recoupable grant.
"We hope that you'll consider joining, too. Justice, gender and ethnic equality, parents who wanted a better life for their children — these are universal themes, but the story and history of Afghanistan is unique and complex. Supporting Afghan filmmakers at this moment, with this story, is a recognition that we must cut through decades of images that portray Afghanistan through one lens and one narrative," she said.
Al Jazeera Documentary Channel's Adel Ksiksi called the project impressive and praised its imagery. He questioned how filmmakers will balance the stories of each individual featured in the film.
Sabine Lange of ARTE G.E.I.E said the film could be a fit for one of the broadcasters slots.
"How will you make the balance between a highly political issue and a very personal story of the young girl and not have two films in one?" Lange said. "For me, this is the big challenge of the film."
Obsessed with Light
Director: Zeva Oelbaum, Sabine Krayenbühl
Producer: Zeva Oelbaum, Sabine Krayenbühl, Christian Popp
Executive producers: Susan Margolin, Ruedi Gerber, Elizabeth Chandler, Denise Benmosche
Production company: Between the Rivers Productions, YUZU Productions
Country: United States, France
Status: In production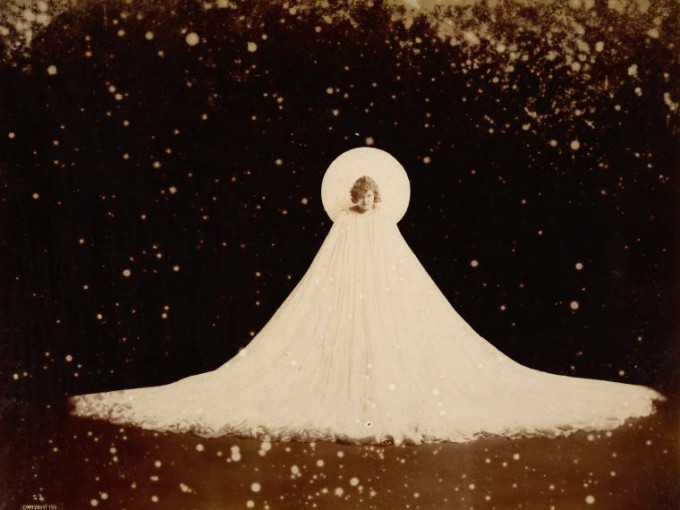 IDFA Logline: Loïe Fuller was the American creator of modern dance and a groundbreaking inventor. She revolutionized the visual culture of the early twentieth century and her astonishing creative legacy continues today.
Obsessed with Light was presented by Oelbaum and Krayenbüh, the team behind 2016′s Letters from Baghdad.
The film will feature clips and interviews with artists, performers and designers in addition to archive material, and the filmmakers have acquired 80% of their budget with plans to release Obsessed with Light in winter 2021.
Oelbaum and Krayenbüh told decision makers they're looking for funding, pre-buys and distribution.
Sabine Bubeck-Paaz of ZDF/ARTE started the discussion.
"[Letters from Baghdad is] one of these films where you can see a perfect mastering of archive footage that brings us back to the past in a very personal way and a very direct way," she said. "I'm hoping with Loïe Fuller you will do the same thing."
Bubeck-Paaz added she'd be interested to learn more about the story arc, and how the filmmakers will attract audiences who aren't necessarily interested in the history of dance.
Mark Bell of British pubcaster BBC commended the trailer and the filmmaking team.
"I think the interesting challenge is obviously it's going to be a history-performance arts hybrid and I would encourage you… to make sure it's got the emotional touchpoints it needs… You've got so much content, it's about weaving [it] into a powerful narrative story," Bell said.
Charlotte Gry Maden of Swedish pubcaster SVT said the complexity of the story made the project attractive, and questioned how the filmmakers will recreate the experience of the dance.
"I'm attracted to the technique she invented, how contemporary artists reinterpret that," Gry Maden explained.
Rudy Buttignol of British Columbia's Knowledge Network called the trailer "absolutely gorgeous."
"I love the contemporary footage, I love the archive. I hadn't heard of [Fuller] but she's clearly very influential. I think this could be very successful for us. We have a 'Masters' strand and I think the combination of biography and arts history is a really good combination that works to popularize what's generally a niche audience of performing arts."
Jessica Raspe of Dutch broadcaster AVROTROS called the trailer visually stunning and was intrigued to learn how the filmmakers would incorporate Fuller's personality.
Germano Black Society
Director: Everlane Moraes
Producer: Felipe Tomazelli, Ricardo Martensen, Raul Pere
Executive producer: Fernanda Lomba
Production company: Trilha Mídia
Country: Brazil
Status: Development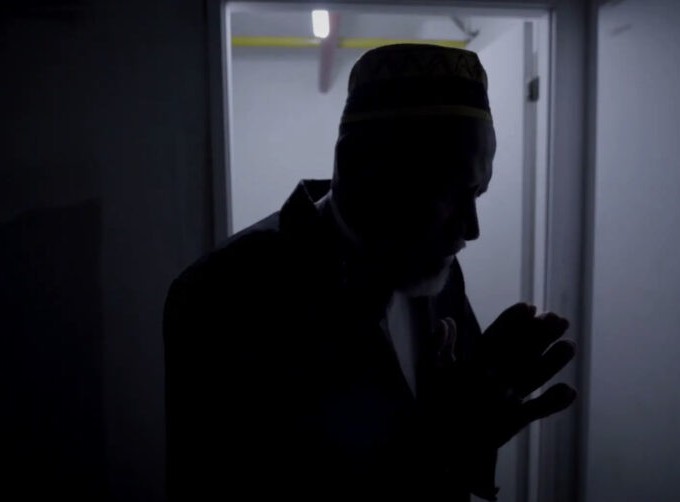 IDFA Logline: Almost fifty years ago, the absence of black personalities in Brazilian high society took Germano to promote events for notorious black individuals in places traditionally occupied by the white elites.
Moraes and Tomazelli gathered virtually to present their film, Germano Black Society.
DocSociety's Jeanelle Augustin encouraged the team to apply for the non-profit's grants.
"I think the way you are portraying this struggle between materiality and material culture and also material change for the Black community is very nuanced and exciting and full of style. I'm also very curious about whether or not there was any backlash within the Black community about these respectability politics and also I'm picking up on some gender dynamics there. So I'm very excited to hear more," Augustin said.
Leah Giblin of non-profit film foundation and prodco Cinereach chimed in: "I'm very much looking forward to talking to the filmmakers about what they are seeking to explore when they have the time to spend with Germano. I also appreciated the self-awareness of the team and the context they offered."
Lisa Valencia-Svensson from Toronto-based Hot Docs Blue Ice Documentary Fund said the project is a fit for the CrossCurrents International Doc Fund's theatrical stream.
"It would also be fascinating to know the tension and dynamic between Black Brazilian society and white Brazilian society and how that's playing out over the years," Valencia-Svensson said, adding that angle is of relevance in the Americas and globally.
The Driven Ones
Director: Piet Baumgartner
Producer: Sarah Born
Production company: Catpics Ltd
Country: Switzerland
Status: In production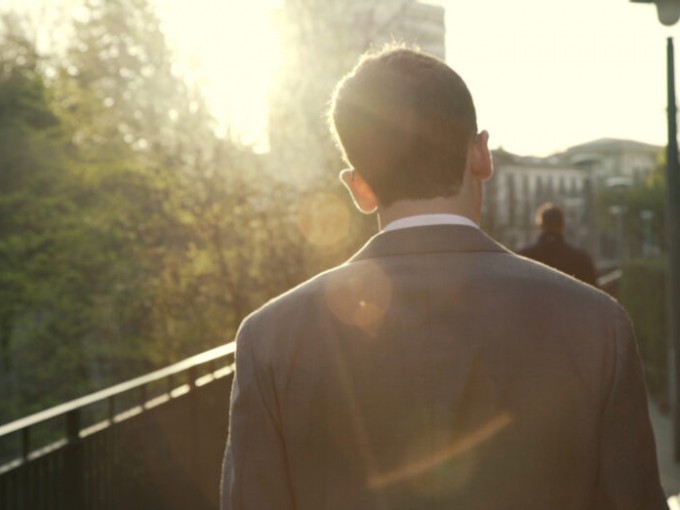 IDFA Logline: Over the course of five years The Driven Ones follows tomorrow's business elite: from their studies in the best master's program worldwide through to the first years of their careers.
Filmmakers Baumgartner and Born have secured 86% of their €760,000 budget from funders in Switzerland. Urs Augstburger is commissioning editor for Swiss broadcaster SRF Schweizer Radio und Fernsehen.
The team plans to finish shooting in the summer of 2021, with a rough cut complete by winter 2021.
It's looking for partners and coproducers to secure the funding required to finish the project — €110,000 — as well as pre-sales.
Liselot Verbrugge of German documentary sales house Deckert Distribution GmbH praised Born as a producer and was particularly intrigued by the project's six-year shooting period.
"I think it's an interesting and relevant topic. I'm interested to understand what drives these people, what are their values, what is their social competence," Dagmar Mielke of German channel Rundfunk Berlin-Brandenburg/ARTE said.
Mielke said she'd like to go deeper into the characters, and would need to see more footage, but that the project could be a fit for ARTE.
SVT's Axel Arnö suggested the filmmakers go "full television."
"I think you need that. You need to have the longer format as a series or something to develop the characters in the long run," he said, suggesting a 10 x 30 minute format, explaining the difficulty in developing characters in 52 or 90 minutes.
"I think there's lots of possibilities for funding in the EU. If you come to me I'll help you with all sorts of contacts," Arnö said.
VPRO's Barbara Truyen echoed Arnö, adding: "What I really like about this project is the psychology of you as a director — what you're looking for in these people… I want to see what the work-life balance will be and what work actually means in our life these days. That's why i'm interested in this project."
Susan Turley of California-headquartered media and entertainment company XRM Media was last to speak.
"To echo the other panelists, I think there's a series here for sure… XRM does equity financing. This will resonate really well in the States for obvious reasons… I think it's timely and it's a really interesting experiment and to get a bird's eye view."
A Fugitive at Cannes
Director: Dimitri Kourtchine, Marie-Christine Malbert
Producer: Estelle Fialon
Production company: Les Films du Poisson
Country: France
Status: Development
IDFA Logline: At the beginning of the 1980s, Yilmaz Güney, a Turkish film director and political prisoner, makes movies from his prison cell. With the help of European friends, he manages to escape. Filmed on the run, his movie Yol is awarded the Palme d'Or in Cannes.
Malbert and Kourtchine were the last filmmaking team to present their project, A Fugitive at Cannes, on Monday.
Karen Michael of ARTE France questioned how the filmmakers will use archive, while SVT's Charlotte Gry Maden asked how the film will incorporate the political and artistic context.
Jessica Raspe of AVROTROS called the story "spectacular," but echoed Maden's questions.
"Obviously this is going to be a reconstruction of that story as told through the words of witnesses," Raspe said. "If it's just that it's a bit meagre. I would like for this story to connect to the present in a more vivid way somehow."
Gaspard Lamunière of RTS – Radio Télévision Suisse, the French-speaking channel of Swiss pubcaster RTS, said the story is fascinating and applauded Fialon as a producer.
Yoshihiko Ichiya of Japanese pubcaster NHK said the film could work for Japanese audiences, but echoed comments from other panelists about making the project relevant to today's viewers.
Check back here for further reports from this year's IDFA Forum.