More buyers, more opportunities – but also more challenges in the current climate. In anticipation of Realscreen Live, we present the Reality Report, examining the top trends and issues impacting the unscripted production community today across three genres: reality competition, shiny floor and travel. The thread tying these features together is experimentation. More than ever, producers and buyers are venturing into new territory, blending genres and taking risks to cut through and meet an ever-increasing appetite for unscripted. 
While those working across all unscripted genres faced disruption to varying degrees, travel programming producers navigated some of the most trying circumstances.
Safety measures meant some projects had to shrink in size and scope as producers figured out how to bring travel concepts to screen, often at an extra cost, says Lydia Tenaglia, founder of Zero Point Zero — producer of CNN's United Shades of America and Netflix's Somebody Feed Phil (pictured below).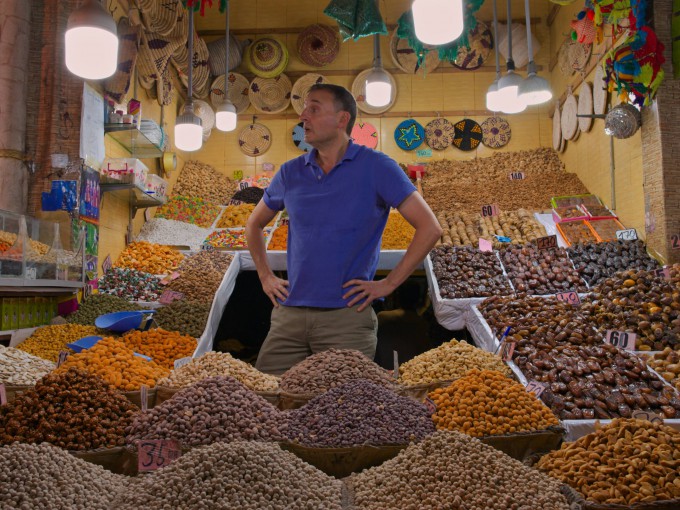 More than a year into the pandemic, Tenaglia says ZPZ is now full steam ahead on development and "dreaming up bigger ideas" for what travel shows look like in a changed world and entertainment landscape.
"This is going to become our strange new normal. As people get vaccinated and things return to some semblance of normalcy, we're all going to figure out how to adapt," she adds. "You're seeing a lot more openness to different types of development and bigger concepts. People have figured out how to do it, how to execute it safely, and so we're just trying to push ahead and do the same thing."
In 2013, ZPZ and CNN aired the first episode of Anthony Bourdain: Parts Unknown. More than 100 episodes, 40 countries, multiple Emmys and a Peabody later, the genre-defining series, which ended in 2018 following Bourdain's death, has passed the torch onto newer programming such as CNN's Stanley Tucci: Searching for Italy (main photo).
The six-part travelogue, produced by Raw, became CNN's third best original series on record among viewers following its premiere Feb. 21.
"The very strong reaction we've seen to Tucci was not totally surprising, just based on how much people want warm programming that transports them to somewhere that they've never been or somewhere they're longing to go right now," Lyle Gamm, CNN's SVP of original series, says. "As people recover and come out of this horrible pandemic, I do think that travel programming is going to be something that people long for more and more… I don't think it's going to be just travel on its own. I think it's going to be travel mixed with some larger POV."
While ZPZ wasn't involved in the making of Searching for Italy, Tenaglia says the series had the basic structure of a "beautifully engaging" travel show, and its success proved viewers still crave that particular style of travel programming, even as streamers take a different approach.
"I see some streamers shying away from what they call the 'anthology series,' which is a standalone, hosted travel conceit, as people are jockeying to try to find eyeballs amidst so much content that's coming to the table, " she says. "The trend that we're all seeing is the push towards an arced narrative series that keeps an audience compelled to keep watching from one episode to the next… We're trying to adapt. We're trying to figure out how you take a concept and build on it in such a way that it has a through line that takes you through all episodes."
"On one side I see the trend of moving away from standalone, hosted travel, and then on this side, I'm like, there's all indications that there's still an amazing appetite for it. So, we're gonna just keep pushing forward in both directions."
WORKING CLOSER TO HOME
For now, producers are still in the thick of travel restrictions. Tenaglia says ZPZ is "hyper focused" on finding viable locations without compromising the creative.
"That now suddenly becomes the shift in your priority — where can we go to execute what we want to achieve?" she says.
In March of last year, Andrew Zimmern, chef, television personality and CEO of Minneapolis-based Intuitive Content (MSNBC's What's Eating America), saw an opportunity to dive deeper into local storytelling.
"The first thing that we did was sell our partners on doing regional travel," he says, noting that some of the prodco's highest-rated programming saw the filmmaker and host explore locales such as Boston and the Minnesota State Fair. "What matters isn't the distance traveled. What matters are the stories."
With that approach in mind, the company was able to bank a digital series and two different projects — Zoe Bakes and Family Dinner (pictured below) — for Chip and Joanna Gaines' soon to be launched Magnolia Network.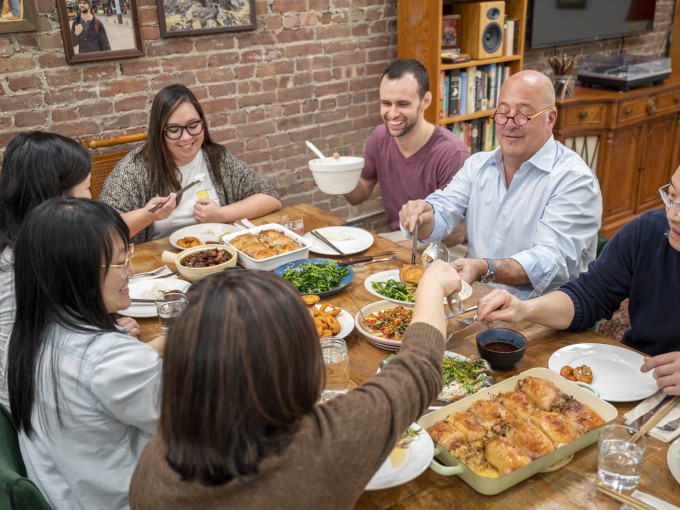 "I can't wait to get going and travel 10,000 miles away to shoot an episode, but the real thing is being able to quantitatively prove to our buyers that there are a million travel stories that can be told closer to home. Hopefully, now that things are opening up, and as we're looking four or five, six months downstream, I think we'll be taking off again pretty soon to be telling stories from around the world."
And as producers travel to far-flung destinations, or even nearby communities in the coming months, they'll face an evolving set of responsibilities.
Coming out of the past year, in which calls for the unscripted industry to address issues of racial inequity intensified, Zimmern says producers have an obligation to pass the mic.
"The evolution of food and travel programming was already on the table for anyone to see pre-COVID," he says. "The job of experts like myself when we're out in the field is to help uncover those stories and let those stories tell themselves without an outsider, without an American traveler, giving them a blessing.
"We have an obligation now to tell those stories, to empower those whose voices have not been heard — not just in our domestic storytelling, but in our international storytelling as well."
Gamm says that obligation also extends to the crew working on the project.
"It's really important that we have a diversity of people on the project. We're a broad network, and it's important for us to be very inclusive and to include lots of different viewpoints… We are always looking for diverse talent on all of our shows."
BREAKING NEW GROUND
For producers, the past year presented ample opportunity to develop new concepts. Those projects may soon come to light as travel becomes, for some parts of the world, a little easier.
"There's so much stuff in the pipeline over the last year that is travel based," Zimmern says. "It's going to take a while for that to catch up… I think the buying market will increase and I would encourage buyers to remember that this is an explosive category. We have seen that Q4 '21 travel is already on a pace to outdistance Q4 2019 travel numbers — consumers are booking travel like crazy for that time. They're going to want to see the places that they're going to."
Gamm says the CNN Original Series team has a few travel shows in development and two series in production.
"They approach travel a little bit differently," he says. "We have one that's a natural history travel show that we're looking at that's in production that hasn't been announced yet. And then we have another food travel show that we're about to go into production on from a very different point of view from Stanley Tucci."
As ZPZ approaches two decades in business, Tenaglia is finding ways to reinvent the genre. She says the company's upcoming CNN series Nomad with Carlton McCoy, fronted by the sommelier, entrepreneur and CEO and which uses wine as an entry point to examine culture, is one example.
"We're always trying to crack the egg that we already made," she says. "We did, even in format, with our [PBS] series of The Mind of a Chef, where we used a lot of multimedia and we used animation and different ways of telling a story… We have a concept called 'Food in Fisticuffs,' it has a scripted element woven into a travel concept. It's actually something we were working on with Anthony Bourdain years and years ago that he was really excited about.
"It's like, how do we take the genre and constantly try to redefine it?… We're trying to play with the visual construct of travel television, and how we as a company break what we did before, and make something that, once again, feels genre defining. It's always at the top of our minds. It's an exciting challenge for us. I hope we can surprise audiences in the future."