In the concluding installment of realscreen's Trailblazers feature, we look at more pioneers from across the non-fiction spectrum who piqued our interest in 2012.
Check out part one of this feature here.
Morgan Spurlock, founder, Warrior Poets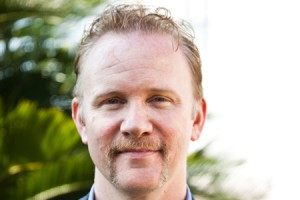 Morgan Spurlock's diverse portfolio of creative ventures continues to expand year-on-year, and among the highlights for 2012 were the launch of a feature doc and web series with Yahoo! (both called Mansome); the launch of commercial production company Warpaint; a UK-based talk show; and even his own limited-edition action figure.
In a profile in realscreen's May/June issue last year, we billed Spurlock as being perhaps "The Hardest Working Man in Factual," and, as if to emphasize the point, the filmmaker unveiled two more major projects soon after.
The first, a deal with CNN to produce a weekend series called Inside Man, will see him joining celeb chef Anthony Bourdain in becoming one of the key new faces charged with revitalizing the news network; while the second will see him producing a 3D concert film on pop band One Direction.
Spurlock's critics say he has never bettered his debut feature, the 2004 box office hit Super Size Me, yet you would be hard pressed to find a filmmaker who has better capitalized on their initial success.
Not only that, but Spurlock has proven to be a consistent champion of the non-fiction industry, supporting short doc initiatives by Cinereach; partnering with U.S. fest DOC NYC for a branded content initiative; fronting a Current series reflecting on the greatest docs of all time; and joining the advisory board for the non-fiction industry's flagship confab, the Realscreen Summit.
How was 2012 for you and your company, Warrior Poets?
What we try to do every year is push into different opportunities and try new things – we really believe that to grow any business you need to be willing to take chances.
Whether that's with us continuing to expand and doing more online material, or working with a DVD distribution partner that's actually a toy company to create action figures that tie into the film, for us it was [about] continuing to try and push the boundaries of what typically you normally wouldn't do with documentary film or linear non-fiction.
Do you feel, with your 3D concert movies, web series, talk shows and the launch of Warpaint, that you're moving away from your feature doc origins?
No, because we're still going to be making feature docs. We have a couple that are in development right now [including] one that we're hoping to close financing on soon, so that's still going to be something that we do.
What we've been really fortunate of is being able to open ourselves up to opportunities that a documentary filmmaker normally may not have. Part of the reason why I really think that's great, not only for our company but for documentary filmmakers in general, is that the more that we can continue to diversify our films and TV projects, the more doors will open for other filmmakers. More people will be willing to have a documentary filmmaker do a web series or a non-traditional, non-fiction TV series.
When taking on new ventures in unfamiliar terrain, how do you decide what to go for and what to turn down?
For me it always comes down to, is it something that I'm passionate about? When you dive into a film, it's got to be something that you're really willing to dedicate yourself to for a year or longer. This is going to be my life for the next 12 to 18 months, possibly longer – do I want to be married to this? Is this what I want my next piece of work to be?
What's the bravest business decision you ever made?
Years ago pre-Super Size Me, I'd been evicted from my apartment, I was sleeping in a hammock, and I was about US$250,000 in debt. And to keep my company going I was getting credit cards – to pay employees, to pay rent. I was using credit cards to pay credit cards.
We did a series for MTV called I Bet You Will and got about $50,000 in the bank, and I said, 'Well, we can either pour this into that bottomless pit of debt or, d'you know what? We can make a movie.'
So I kind of threw caution to the wind and we decided to make Super Size Me. That was probably the smartest, bravest and some people would say most dumb-at-the-time decision we ever made, but it worked out. It paid off in every possible way we could imagine.
Adam Benzine
Chris McDonald, executive director, Hot Docs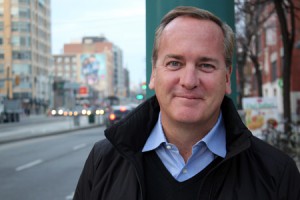 For most major film festivals, launching a new initiative can be a daunting, risky and time-consuming business.
It's with some awe then that Hot Docs, North America's largest documentary festival, launched no less than four major new initiatives in 2012, while also putting on its annual 11-day spring event, which hosted 395 screenings of 189 films for some 165,000 attendees.
Last year saw the festival implementing the Hot Docs Blue Ice Documentary fund, a CAD$1 million scheme to support filmmakers living and working in Africa; while also opening the doors to its own 727-seat theater – the Bloor Hot Docs Cinema, in downtown Toronto – with support from financier The Blue Ice Group.
If that wasn't enough, it also launched its own crowdfunding service, Doc Ignite; and began simulcasting festival premieres, with Canadian docs such as China Heavyweight and Indie Game: The Movie broadcasting from Toronto to cinemas in other parts of Canada. These new schemes all came as British-born Charlotte Cook came on board for her first full year as Hot Docs' director of programming.
Under the purview of executive director Chris McDonald however, and with the support of his trusty lieutenants – Cook, MD Brett Hendrie and industry programs director Elizabeth Radshaw – Hot Docs carried off the feat with aplomb and style.
It's been quite the year for Hot Docs, Chris…
It was a bit overwhelming, I would say. We had a considerable debrief in the summer with the senior team and one of the takeaways was 'no new initiatives for 2013′ [laughs]. And unfortunately for them, that might not be the case – there are a couple of very interesting projects that we're work-shopping right now.
This was the first Hot Docs festival with Charlotte Cook in place, following Sean Farnel's six-year tenure. How did she fare?
She did an outstanding job – obviously every director of programming is at the mercy of what films are released every year, but we had the highest audience ratings we've ever had and we broke attendance levels.
We also had, I think, over 40% female representation among directors at the festival this year. I don't know that I've ever seen those kinds of numbers before. The Cannes Film Festival, incidentally, had zero female representation in competition last year, so it's a very encouraging sign in what is still a very male-dominated industry. I was delighted that we are approaching gender parity.
Charlotte's a treat. She's a pleasure to work with, very inspiring, and brings an interesting international perspective to this corner of the world. And she's young and hungry.
What have you learned from taking over the Bloor Cinema?
We've learned that programming a cinema is very different from programming a festival. Festival films don't necessarily do well in the cinema, and vice versa. We're having a harder time finding an audience for heavier, more serious material than we would at the festival.
We're averaging roughly 90 people per screening which is very good; we had forecast about 40, or something like that.
The great news is there's a real depth of product available to us, because that was a concern. We asked ourselves, are we going to be able to find enough content to run a cinema 365 days a year? And the answer is a resounding yes – there are plenty of good films that we're not even able to find space for in the calendar.
One thing we're looking forward to is expanding the cinema and opening a second, smaller venue at the Bloor: a digital, 50-seat, state of the art second screen. We've had almost 150,000 people through the doors of the Bloor in the nine months it's been open, and most of them are seeing docs – so that's good news for filmmakers.
What's the bravest business decision you ever made?
I guess it was to leave the comfort of the Canadian Film Centre 15 years ago and become Hot Docs' first full time employee, when there was no money, really no audience, and very little infrastructure.
I left a cushy job to step into the unknown. I had a sweet deal – we had a swimming pool and a tennis court – and I moved to an office with literally no furniture. It was a big roll of the dice, but it was certainly the best and bravest decision I ever made.
AB
Robert Kyncl and the YouTube content team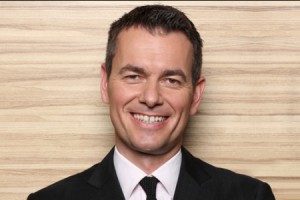 Given the crush to cram into the Palais' Grand Auditorium to see the standing-room only keynote presentation from YouTube global head of content Robert Kyncl (pictured) at MIPCOM 2012, you'd be inclined to believe that it's YouTube's world, and we just watch it.
According to the impressive stats that opened the session, that just might be more of a reality than we know. According to the Google-owned video portal, 72 hours of video are uploaded every minute of every day.
Granted, that's a statistic that has prompted some to ask how much of that uploaded content is original UGC. But here's another nugget to chew on – 800 million viewers watch a whopping four billion hours every month, which more or less equals seven Super Bowl audiences per month.
Thus, it's no surprise that producers, content creators and content owners are chomping at the bit to figure out how to stake out some real estate in YouTube's recently-expanded channel offering. And according to the company's content head, that's as it should be.
"Audiences are rapidly changing and if you want to keep up with them, you have to program on YouTube," Kyncl stated during the keynote session. With its initial offering of 100 channels
making waves last year, Kyncl said it's also grabbing eyeballs, with its top 25 channels racking up more than one million views a month. And ad revenues are increasing.
According to Kyncl, the world's biggest destination for online video content has now found an ad model that works – making the advertisements optional for the "viewser." "That's a big deal," he told the MIPCOM audience. "When advertisers pay only when ads are watched, and viewers watch the ads they like, advertisers pay more."
Kyncl then offered another interesting nugget – one that he felt was important enough to repeat. Through this ad model, according to Kyncl, YouTube is making as much revenue per hour as ads on cable TV in the U.S.
Those are all very impressive stats, but what probably matters most to content producers – especially factual content producers – is the amount of non-fiction material reaching audiences through the channels.
The initial slate of channels featured a slew of factual production companies turning their talents to digital content, ranging from Magical Elves' fashion channel Little Black Dress, to Electus, who served up three channels – the food-centric Hungry, Hispanic channel NuevOn, and pop culture destination Loud.
Even major congloms and super-indies have come to the table. FremantleMedia came aboard with an animal channel, The Pet Collective, and European partners that announced channels just before Kyncl's
MIPCOM appearance included Endemol, All3Media, BBC Worldwide, Zodiak Media and Shine. With those channels, Google was reportedly upping its investment another US$200 million, in addition to its initial reported $100 million outlay.
The portal is also aiming to up the production values of its original content through the creation of two production facilities – dubbed "YouTube Spaces" – in London and Los Angeles. The Los Angeles space, which opened in November of 2012, boasts more than 41,000 square feet of production space, which includes a 6,000 square foot cinema stage, a live stage, a fully-equipped recording studio, a motion capture room and even an outdoor amphitheater that seats 200.
For post, the LA Space features 10 private editing suites, 10 public editing desks and four voice-over booths, among other goodies. The company says other Spaces will launch in New York and Tokyo.
Time will tell if the niche channels from some of the world's leading production companies will be able to unseat YouTube celebs such as the team behind Smosh and Ray William Johnson, whose channels garner millions of subscribers and views.
But if, as more than one pundit has offered, YouTube is emerging as "the new cable," those prodcos who entered its gates early could stand to benefit by staking their turf now.
Barry Walsh
THEY (ALSO) HAD A VERY GOOD YEAR…
Looking back at 2012, there were many stories of triumph, trendsetting and yes, trailblazing. Here's a look at some of the non-fiction content industry's success stories from the past year.
Nancy Dubuc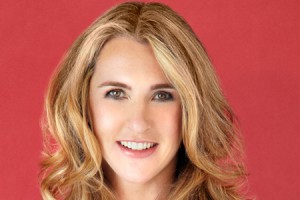 One of our inaugural Trailblazers, Nancy Dubuc had plenty of reason to celebrate in 2012. As president and GM of A+E Networks' History, she'd already overseen five years of major growth, but with the late May airing of its first scripted miniseries, Hatfields & McCoys, the network enjoyed a major milestone.
The Thinkfactory Media-produced mini averaged close to 14 million viewers over three nights, making it the highest rated miniseries or movie on cable since 1998, and its third night numbers of 14.3 million viewers made that episode the top entertainment telecast to date on ad-supported cable.
Even with that feather in her cap, there was more to come. In September of this year, Dubuc was upped to the newly created position of president of entertainment and media for A+E Networks, giving her oversight of content creation, brand development and marketing for the entire A+E portfolio, as well as the company's international and digital divisions.
As the president and GM of Lifetime Networks, Dubuc oversaw a rebrand and brought major buzz via another scripted project, the Elizabeth Taylor biopic Liz & Dick, with Lindsay Lohan as Liz. While some cried "Stunt casting!" and some reviews were less than kind (and occasionally scathing), the project pulled in a solid 3.5 million viewers during a year that had significant success in scripted, including the Steel Magnolias remake.
Unscripted hits such as Dance Moms and Project Runway continued to be strong, and by year's end, the network was trumpeting its strongest year-on-year growth among key demos in more than 10 years, and its youngest median age since 1996, at 48.
BW
Alex Gibney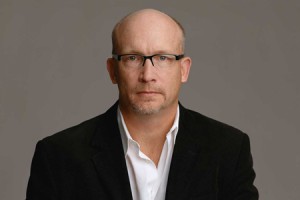 As usual, 2012 saw Oscar-winning director Alex Gibney producing another raft of highly acclaimed feature documentaries.
But what marked last year out as a special one for the American filmmaker was his decision in June, after 30 years of running a dedicated indie, to sell 50% of his New York-based firm Jigsaw Productions to the UK-headquartered Content Media Corporation.
Talking to realscreen at the time, Gibney said he had "faced a crossroads." Down one path, he explained, was the choice of "either making my company even smaller, and just maybe having an assistant and doing maybe one project a year." Instead, he opted for a cash injection that would allow him to staff up and continue the "insane pace" of filmmaking that saw him put out no less than six films in two years across 2010/11.
That breakneck pace continued in 2012, with the September premiere of Catholic Church focused-doc Mea Maxima Culpa in Toronto; and the November launch of 'Why Poverty?' doc Park Avenue on PBS. This year's Sundance premiere of Wikileaks doc We Steal Secrets marks three doc launches in five months, and despite the prolificness quality has remained high, with Mea Maxima Culpa shortlisted for an Oscar.
In addition to continuing to put out a steady stream of doc features, Gibney is now planning a move into producing scripted content for TV. "I'm interested in not just politics in the smaller sense of left versus right, but certain moral dramas," he explained. "And I'm interested in thrillers, whether fiction or non-fiction."
AB
Thom Beers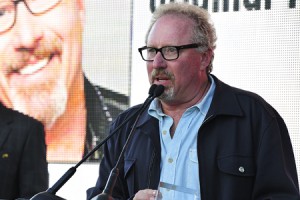 Often referred to in the press as the "King of Testosterone-Reality," journalists will have to come up with a new descriptor for Beers in the year ahead, now that he's taken on the post of CEO for FremantleMedia North America.
Granted, Original Productions, the prodco Beers founded (and which is part of the FremantleMedia stable of companies), is known for its man-friendly fare such as Discovery's Deadliest Catch and History's Ice Road Truckers. But now Beers is heading up the House of American Idol, and while it's a broader range of programming under his watch (more than 600 hours worth), he seems to be approaching the task with the same chutzpah that guided him as head of Original.
"I'd spent 11 years as a 'suit' before I started my company," he told realscreen last September. "So I might be that rare breed – I built a very successful business and to do that it's not just creative, you have to be a businessman."
That business savvy will come in handy as FremantleMedia North America aims to, in Beers' words, "strategically grow and expand our reach" in the year ahead. But to hear Beers tell it, overseeing the North American arm of one of the world's top television production companies is not too much to sweat about.
"My job is to keep the hits on the air and to find new hits," he told realscreen last fall. "That's it. It's real simple."
BW
Malik Bendjelloul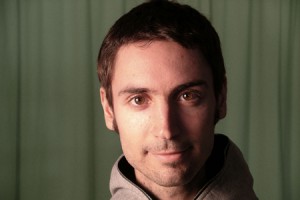 Every first-time filmmaker hopes for the sort of year that Malik Bendjelloul has had.
His debut feature, the riveting documentary Searching for Sugar Man, is one of five films nominated for the Academy Award for Best Documentary Feature. And even if the film doesn't triumph on Oscar night, it has already reaped its share of accolades.
The National Board of Review named it the best documentary of 2012, as did the Broadcast Film Critics Association, honoring it at their Critics Choice Awards. It also earned a nomination for the Producers Guild Awards as well as the Cinema Eye Honors, both held in January.
And of course, the film kicked off its amazing trajectory with a world premiere slot at Sundance last January, where it picked up the World Cinema Audience Award for documentary.
It's a considerable amount of acclaim for the doc, which investigates the whereabouts of 1970s folk artist Rodriguez through the eyes of several of the singer's fans in South Africa. While the rush of accolades seems dizzying, it caps off a long process to bring the story to light.
Talking with realscreen in July, Bendjelloul said the film took almost five years to make — a process that received a welcome boost when Simon Chinn, producer of Man on Wire, came on board.
BW
'Comedic reality'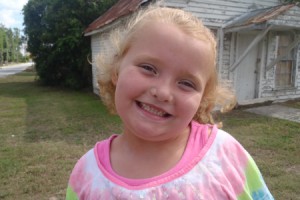 What was once referred to as the "real life sitcom" enjoyed a big year on cable in the U.S. Comedic reality came to the foreground for American audiences and programmers alike, with such series as A&E's Duck Dynasty, produced by Gurney Productions, and TLC's Here Comes Honey Boo Boo (pictured above), from Authentic Entertainment, leading the pack.
In the case of Duck Dynasty, the duck-hunting exploits of the hirsute Robertson clan have connected with viewers, culminating in a season finale in early December that drew a record 6.5 million viewers, according to A&E. Those numbers made it the most watched series telecast in network history among all key demos.
For Here Comes Honey Boo Boo, pint-sized star Alana Thompson has proven to be a ratings queen for TLC, with September's finale of the season's first half notching up a 2.2 HH rating. The star of the Toddlers & Tiaras spin-off has also appeared on such programs as TMZ, The Jimmy Kimmel Show, and CNN's New Year's Eve special
The year ahead should see more comedic reality programming vying for laughs and ratings. But for those looking to enter the fray, crafting comedic reality is serious business. Talking to realscreen last September about truTV's approach to the sub-genre, EVP and COO Marc Juris put it bluntly: "If you start to talk yourself into the fact that it's funny, it's not funny."
BW