Last year's #OscarsSoWhite campaign targeted the film industry after the Academy of Motion Picture Arts and Sciences nominated only white actors – 20 to be exact – across the lead and supporting acting categories two years running.
The hashtag ignited intense conversation about racial and ethnic diversity throughout both the television and film industries, with even further emphasis placed upon representation and inclusion.
There's a prevailing notion that television is at the apex of diversity. But is it really?
During "Diversity Works: Representing and Rating," a panel session moderated by Robyn Lattaker-Johnson (pictured below), a media consultant at RLJ Media Management & Consulting, a group of leading industry professionals discussed the steps taken to ensure their program's represent their respective communities while also connecting with a wider audience.
"Whenever your curiosity sends you into a world you read everything you can and you contact experts in that world because you want to educate yourself," Jonathan Murray, executive consultant at Bunim/Murray Productions, told the room of delegates.
"That's what we did within the company so that when we started having these conversations with the different organizations we would need to reach out to help with our casting effort, we wouldn't be offending people by using the wrong terminology."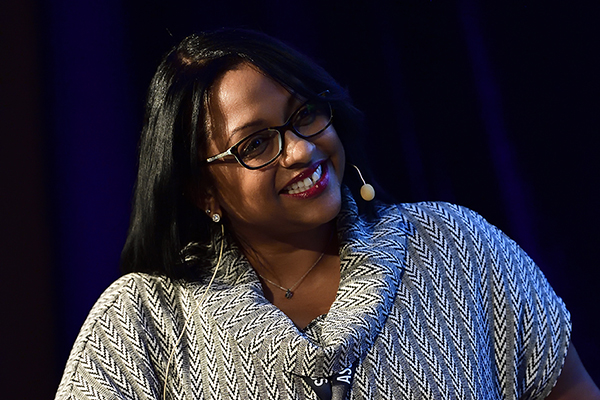 As shooting began on the Emmy-winning docuseries Born This Way – chronicling the lives of a group of seven young adults born with Down syndrome, along with their family and friends – Murray ensured that a longtime company showrunner with a PhD in psychology was assigned to the series to "create an environment that's incredibly sensitive to the cast and crews needs."
Additionally, the Los Angeles-based prodco issued training sessions for crews to understand the challenges and potential of the cast.
"Occasionally we would screw up, someone would say something that would offend. Please give me a little leeway, our intention is positive but we may screw up along the way, we're really trying," he stated. "With these populations who have been marginalized, you do have to gain their trust because they've been burned and they've seen horrible media portrayals of themselves so you'd expect them to be skeptical."
Bunim/Murray worked with more than 100 disability organizations in the making of Born This Way, before bringing the first episode to Washington, D.C. and showing it to congressmen and major disability organizations. Those organizations, Murray said, in turn used their social media to support the series.
"Forty percent of people who watch Born This Way don't watch A&E on a regular basis, they come to A&E for this show and that gets a network excited when they get new viewers," Murray (below) said.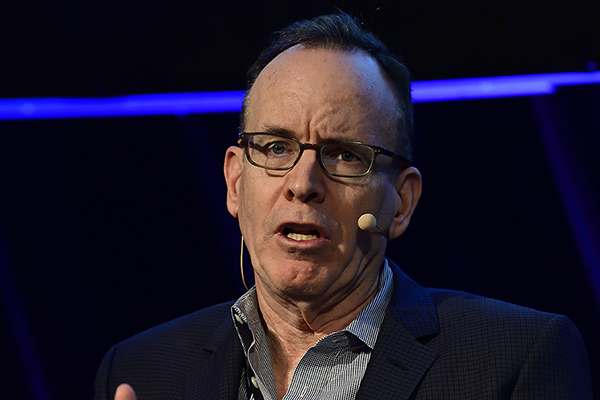 Purveyors of Pop's head of development Cooper Green, who has developed Bravo's hit franchise Married To Medicine stressed that producers and network executives undeniably have a responsibility for the images they display on television screens, just as they do for cultivating entertaining programming.
"I think we absolutely have a responsibility. For me and my partners, we like to take any stereotype and turn it on its head," he stated. "We have to do that and show the other side, and I also find that's some of the best and most compelling television."
"Sometimes it's important when you're making a reality show and it's stressful as it is, sometimes you just want to look out and see somebody that looks like you, and not just a bunch of white faces – we have to think about that," added Nicholas Caprio, CCO at Pilgrim Media Group, in reference to OWN's Welcome to Sweetie Pie's, which focuses on former Ikette Robbie Montgomery and her family's collection of soul food restaurants, Sweetie Pies.
When Bunim/Murray first began filming for The Real World in 1992, the company quickly realized that if the series didn't employ a diverse crew to film a diversity of people living within a single home, that it would very be uncomfortable for the individuals opening up their lives on camera.
But as an executive producer, one would typically go to a set stable of showrunners. That stable may or may not be as diverse as you want it to be, so where do you find that diversity?
"The showrunners tend to hire the same group because they're comfortable with them, so you have to push your showrunners to go beyond that," Murray said. "At Bunim/Murray, our HR department goes to historically black colleges, they go to various schools and put it out there that we want you to come to us. It's a struggle and we're constantly working at it – it's not as diverse as I would like, but we know it's important."
(Photo by Rahoul Ghose)