Factual content industry professionals from across the globe descended upon Washington, D.C. Jan. 23-26, in time for the 19th annual Realscreen Summit.
Long queues at airports and heavy delays along rail lines heading into America's capital were to be expected as this year's conference ran concurrently alongside the inauguration of the 45th president of the U.S. and accompanying protests.
Even so, the 2017 Realscreen Summit brought nearly 2,000 delegates, including more than 300 network buyers, from 27 countries to the Marriott Marquis Washington D.C. to conduct business and examine the trends and ideas set to lead the non-fiction and unscripted genres into the future.
Uncertainty in the industry carried into the Summit venue over the course of the four-day event, with producers and network executives frequently mentioning the squeezing of the unscripted and reality business as a whole.
The cause for concern is real as production budgets continue to tighten amid rising development costs, escalating numbers of cord-cutters and skinny cable bundles offers. However, industry players recognize that now is the time to get creative behind the scenes and find new and better ways to collaborate on everything from maximizing production dollars to finding efficiencies in how shows are ordered and put together.
"For a healthy ecosystem, there has to be health on both sides," cautioned PactUS president David Lyle during Monday's opening "Under Pressure: The State of the Unscripted Nation" panel session. He added that prodcos are dealing with smaller margins, noting the 10% profit margin has been seriously eroded. In reality, he said, "it's 5%, sometimes down to 3% and companies can't sustain that way."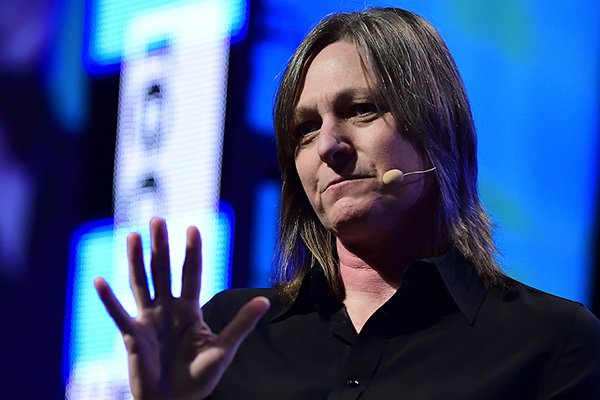 There are big players that are buying, however. The following day kicked off with a keynote from Netflix's VP of original content Cindy Holland (above), who noted that the company is doubling up on its 2016 offering of original unscripted titles with an estimated 30 projects and up to 1,000 hours of original programming in the works.
Holland explained that the Los Gatos-headquartered company is not looking to maximize eyeballs in a timeslot, but is instead looking to locate and draw niche programming to a very large audience while matching up with the economics of what it cost to develop the content.
"We have a real bias to production and a bias to getting it on the service in front of our members – that leads us to not spending a lot on large development slates, but to be really focused," Holland stated.
A generation of cord-cutters and dwindling viewership have already struck with the loss of two cable networks earlier this year: metrosexual male-skewing channel Esquire Network or millennial-facing cable television network Pivot. Executives, however, set out to tackle the viability of smaller networks during the "Next Move for Niche Networks" session.
By implementing a "laser-focus" on a need that is being underserved and zeroing in on economic models established by the cable industry, notably alternative revenue streams, the panel argued that niche networks could sustain themselves in the future. 
The problem with network media,El Rey Network president and GM Daniel Tibbets explained, is that it is based on ratings and inventory, "and if you don't sell out your national ad inventory, you're selling it over to DR at a lower rate. But with an engaged, niche audience, you can sell digital, you can sell original programming, you can put on experiential events.
"Those aren't added value, those are additional revenue streams that you can bring in," he added. "You can go beyond the small ratings you may have and find other ways to engage advertisers."
Where challenges are present, so too are opportunities.
Though the Chinese government's hardline approach to expand its own creative industry, with an emphasis on developing local IP and exporting it to the world, has severely capped the number of foreign formats entering the Asian territory, prospects remain.
Sonia Fleck, CEO of Singapore-based distributor Bomanbridge Media, sees opportunities for foreign producers to work with their Chinese counterparts to develop IP within China, with an eye on holding on to international distribution or digital rights to add value to the effort.
"With this amount of IP building in China, it will come out…and you need to be the first in line and start working with these companies. They want to learn and they are learning."
Additionally, the Asian market outside of China remains a promising and viable option, with Thailand, Vietnam, Indonesia and India as thriving regions to make and sell quality formats across genres, though celebrity-based entertainment, especially singing shows, remain a strong draw.
Failure as a means to success served as a central theme during on Wednesday's (Jan. 25) keynotes, with Channel 4′s Jay Hunt and A+E Networks' Robert Sharenow underscoring the advantages and drawbacks of what under performing and risky programming can do for a network.
In a conversation moderated by Nick Catliff, MD and co-founder of Lion Television, Hunt highlighted a raft of series, including Hunted, First Dates and The Last Leg, whose initial seasons failed to attract an audience and disappointed in their time slot average.
Given enough time and nurturing, those three initial flops flourished into runaway hits, formatted internationally and became a boon to the pubcaster's bottom line. Though they absorb only 3% of the scheduled air time, each program delivers nearly 10% of viewing share.
"The reason Channel 4 succeeded, is because it failed," she said. "By persisting, we have grown them into hits for Channel 4 and global successes for the producers who made them."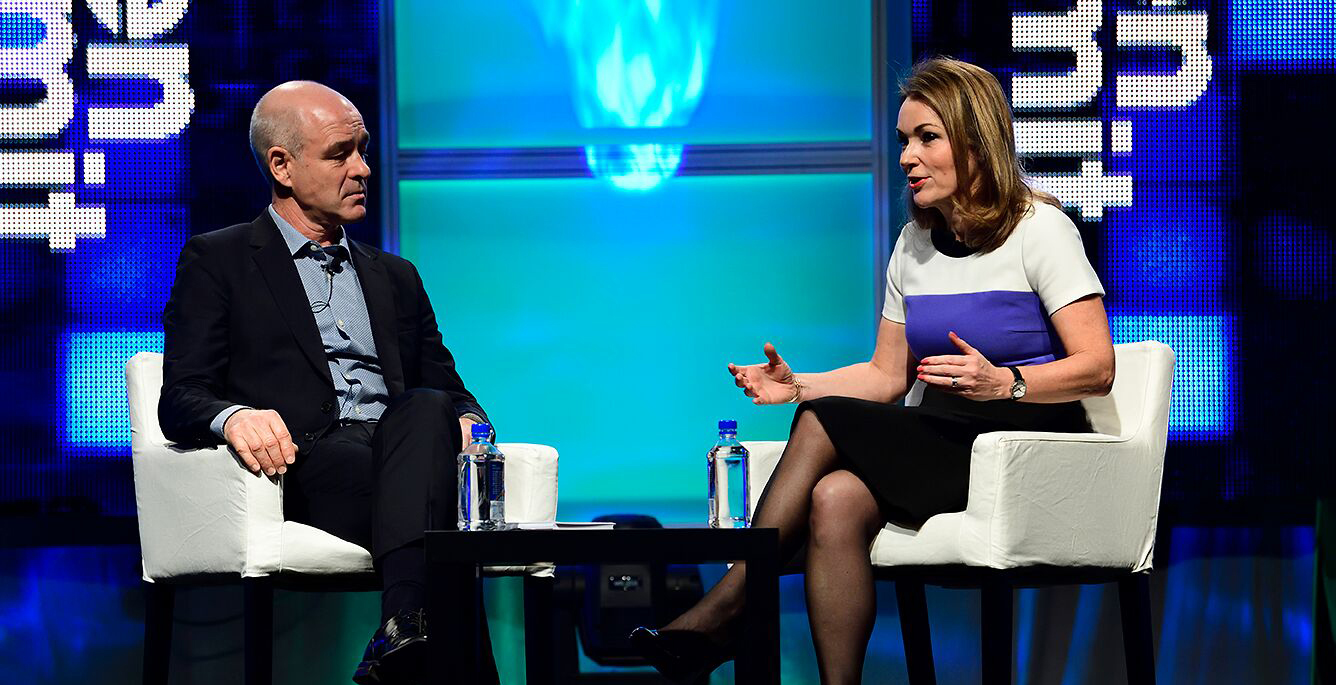 Sharenow, meanwhile, discussed the importance of undercover prison series 60 Days In, which sent law-abiding citizens undercover into an Indiana prison to suss out illegal activity among inmates and staff, and the ways in which it could add to the conversation of prison reform.
"We, as a company, have always prided ourselves on trying to lead and not follow," he told a standing-room-only crowd.
But not everything hits its mark, as evidenced by the highly controversial Generation KKK – then Escaping the KKK ­– that was canceled outright amid growing outrage that argued the series served to normalize the white supremacist organization and allegations that producer This Is Just A Test had made financial payments to the program's subjects.
"I firmly and passionately believe in the message of that show, which was to expose hate groups and get people out of the KKK. I still am passionately about those issues and want to speak to those causes. As to what happened, we're still looking into it," Sharenow said.
Other Summit sessions featured influential industry veterans assessing the current state and potential future of the unscripted genre, including the revival of the true crime genre, which has opened the genre to a wider audience; providing prospective sellers insight into how small businesses could be affected by a sale to a multinational corporation; the current climate for creating, importing and exporting formats and intellectual property; the steps taken to ensure diversity in television programming; scoring successes with sports documentaries; as well as topics touching upon the subjects of VOD services, virtual reality content, and bringing brands to the table for unscripted television.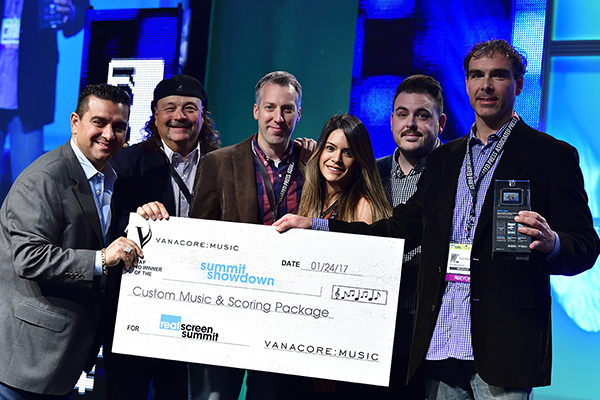 Finally, Peter Reiss from Boulder, Colorado-based prodco The Woodshed was crowned winner of this year's annual pitch competition, the Summit Showdown, claiming the top prize for his action-packed travelogue-docusoap hybrid Adventure Kings, which follows a family of three brothers who own and operate Teton Gravity Research, an action sports company in Jackson Hole, Wyoming.
The documentary narrowly beat out three other contenders, including Voyage Creative Group's feature-length documentary Neo, which charts the advancements in human evolution;Rushbrook Media's The Royal Family, chronicling a Memphis-based family of audio engineers; and Arcadia Content's The Woodstock Bus, which journeyed across America to find and restore the original Woodstock bus ahead of the music festival's 50th anniversary in 2019.
(All photos by Rahoul Ghose)