Director Daniel J. Clark hopes his latest documentary feature film, Behind the Curve, will inspire audiences after they've left the theater to be a little more congenial towards those who hold opinions different from their own.
"Instead of writing someone off as evil or dumb, I think people need to be more empathetic and try to figure out why this person believes this," Clark tells realscreen. "It's not because they're evil or dumb – it's what they believe and hold close to their identity."
Examining one's beliefs and the nature of belief itself is a natural reaction upon watching Clark's Behind the Curve, a film that looks at the recent phenomena of "flat Earthers", or those who believe, against all evidence, that the Earth is actually flat. The movement has exploded in the past few years, leaving scientists and educators scrambling to find a way to stem its popularity.
Clark, along with producers Caroline Clark and Nick Andert – also the film's editor – put the doc together on a shoestring budget in about a year from inception to its debut at this year's Hot Docs Canadian International Documentary Festival.
Ahead of its world premiere at Hot Docs '18, Clark spoke to realscreen about what makes the flat Earth community go round, and what he hopes audiences take away from his film.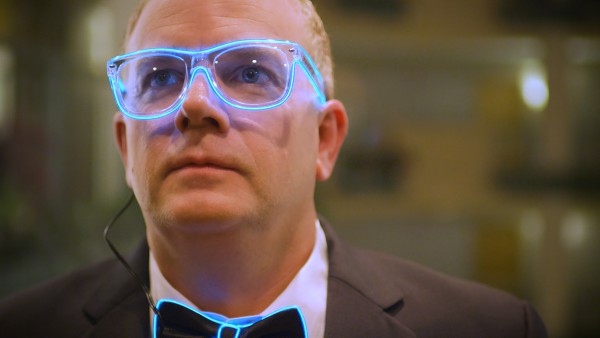 This interview has been edited for clarity and length.
What was the genesis of Behind the Curve?
Nick [Andert] and I have worked on a lot of different documentaries, and we wanted to do our own. It was a year ago, on April 26, when he texted me that he had been on Reddit and saw some flat Earth comments. He said, 'We should do a documentary about flat Earthers. Has anyone done that yet?' We did some research and found no one had. A month and a half later, after doing some research, we brought Caroline [Clark] on board, and we just started shooting.
How did you find the characters?
The flat Earth community is very much an online community. The main hub for flat Earthers is YouTube.
We wanted to focus on the leaders of the movement themselves and the people who were making a lot of content and a splash in the flat Earth community. We knew the [Flat Earth International] conference was coming up in November of last year, so we looked at who was there as a key to who we should be following – the people who are looked up to in the community.
We reached out and said, 'We want to make a documentary about this – we are not flat Earthers –  but we want to take a snapshot of this phenomenon that seems to be growing.'
Do you have a distribution deal in place for the film?
We are currently looking for sales reps and talking to people. We had a few distributors reach out to us, but nothing is set.
What production challenges did you encounter on Behind the Curve?
The most challenging thing was that we had no budget. A lot of the times, it was me going out with a camera and some audio equipment and just filming. It's why the film looks and feels the way it does – because I was there by myself.
Honestly, I think it was the best way. It was just me – a personal connection – not me coming in with a crew.
Did you feel the need to debunk the flat Earthers' views on screen?
We decided early on we needed some angle on it that was not just following them around because that could give a false sense that what they were saying was valid. I thought we needed to bring in an outside view to quickly say that what they are saying is not true.
We wanted to have expert opinion to highlight what we wanted to do – that 99.9% of people can agree that the Earth isn't flat, yet these people believe it. I hope that we can take that and look at other things that aren't as black and white that people have personal attachments to and really strong feelings about.
There are a lot of things people hold dear to themselves and their identity like these flat Earthers do and hopefully by watching this movie – having a conversation about it – maybe you can shed some light on are my beliefs actually valid? Or is this something I want to believe and I identify with and don't want to lose.
Behind the Curve held its world premiere on April 30th and next screens May 2 at 1 p.m. ET/PT at Toronto's TIFF Bell Lightbox 1.