As content distributors and creators prepare to descend upon the Croisette in Cannes for the 34th annual MIPCOM market, running Oct. 15-18, realscreen presents its annual round-up of "new to the market" non-fiction and unscripted titles heading to the French Riviera next week.
For selections from our editorial team, check out our 2018 MIPCOM Picks (parts one and two). Keep an eye out for parts two and three of our Shopper's Guide, coming later this week.
A+E Networks
A+E Networks is offering up a roster of new factual content and formats to MIPCOM including Watergate (3 x 120 minutes; pictured) from Representational Pictures, which chronicles the Watergate scandal, from the first signs of trouble in Richard Nixon's presidency to his resignation and more. Also delving into the world of politics is Jigsaw Production's The Impeachment of Bill Clinton (w/t; 6 x 60 minutes), exec produced by Academy Award-winning documentary director Alex Gibney. This series weaves together never-before-seen archival footage with exclusive interviews as it examines the biggest political scandal of a generation and its lasting influence on the U.S.
From 44 Blue Productions comes the 10 x 60-minute series Nightwatch Nation which looks at first responders across America who work the hectic overnight shift. Also heading to Cannes is the eight-part series I Knew Jesus (8 x 60 minutes), from Nutopia. The docudrama reveals the story of Jesus Christ through the lens of the men and women who were closest to him.
Elsewhere, the competition series Forged in Fire: Knife or Death (6 x 60 minutes) from Outpost Entertainment features America's most experienced bladesmiths, martial artists and knife experts as they move through challenges to take home a $20,000 grand prize.
On the formats front, A+E is bringing Voices From The Grave (60 minutes) from Naked Entertainment. The one-off utilizes cutting-edge hologram technology in order to offer people facing their final days of life the chance to send a message to loved ones. Meanwhile, Seatbelt Psychic (30 minutes) from Fulwell 73 follows a medium posing as a ride-share driver who picks up unsuspecting passengers, surprising them with his ability to connect with their deceased loved ones.
In the quiz show format Snap Decision (30 minutes; Tornante-Sinclair/GSN), contestants must challenge their preconceived notions by making quick judgments about strangers in order to win the grand prize.
Wrapping up A+E's formats roster is strategy-based game show The Tower (60 minutes) from Naked Entertainment. The aim of the studio game show is to win money by pulling as many rods as possible out of The Tower, causing the valuable prize balls to fall while avoiding any negative penalty balls or the game-ending black ball.
Armoza Formats
Tel Aviv-based Armoza Formats is bringing its primetime studio entertainment format Dance Revolution (pictured) to Cannes. Produced by Quebecor Content and Fair-Play, Dance Revolution (11 x 90 minutes) features dancers from all styles and ages competing to take home a $100,000 grand prize.
Also on Armoza's slate is The Food Ambassadors (8 x 60 minutes; Maagalot for Kan Israel), which follows a renowned chef as he travels around the world to find other chefs from his or her homeland who left to pursue culinary fame in other countries. Singerella, meanwhile, is a primetime factual entertainment format that gives an unsuspecting woman with musical aspirations a chance to fulfill the dream she abandoned when life got in the way.
Rounding out the new formats Armoza is bringing to Cannes, Trend My Room (8 x 60 minutes) pairs families looking to update their living spaces with design bloggers who will vie for the chance to turn shabby decor into chic.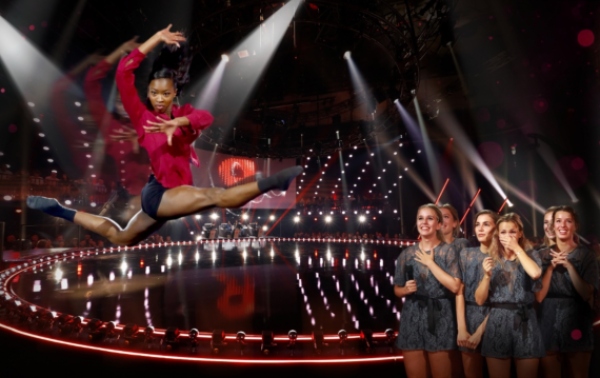 Blue Ant International
Blue Ant International, the distribution arm of Blue Ant Media, is heading to MIPCOM this fall with over 250 hours of new original and acquired programming.
In Blue Ant's documentary lineup, Prison (3 x 60 minutes; Spring Films), gives audiences a glimpse of life behind bars in a UK prison. Meanwhile, Cold Valley (4 x 60 minutes & 2 x 120 minutes; Saloon Media & Pixcom International) features detective Jackie Nichols as she sets out to get justice for three cold cases from the late 1970s.
How to Defuse a Bomb (1 x 90 minutes; Alleycats), narrated by Liam Neeson, is the untold story of how, over 40 years, an NYPD cop brought 23,000 children from Northern Ireland, to America for a summer trip to get away from the troubles.
Blue (1 x 60 minutes & 1 x 90 minutes; Northern Pictures) takes audiences on a journey into the ever-changing world of Earth's oceans.
Blue Ant's factual entertainment slate includes Great Escapes with Colin & Justin (8 x 30 minutes; Architect Films), featuring designers Colin McAllister and Justin Ryan as they explore rural retreats; Hellfire Heroes (season 1; 8 x 60 minutes; Pixcom), looks at the fire fighters who risk their lives to serve their community; John Torode's Middle East (pictured below; 10 x 30 minutes; Blink Films) features chef John Torode who tracks down the best food in the Middle East; and 100 Day Renovation (8 x 60 minutes; Stripe Media Limited) follows designer Hamish Dodd, who is on a mission to renovate a heritage vacation home in just 100 days.
Blue Ant's wildlife and nature portfolio includes Surviving the Amazon (5 x 60 minutes; Blink Films), which looks at the mighty Amazon rain forest. Meanwhile, Colombia's Wild Coast (2 x 60 minutes; Blink Films) travels across Colombia's Caribbean and Pacific coasts.
Supersenses (3 x 60 minutes; Blink Films) uses CGI and innovative film techniques to approximate the amazing world of what animals really see. Meanwhile, In for the Kill (1 x 60 minutes; Blink Films) showcases predators in the natural world.
Three series delve into the wilderness of assorted territories: Wild Latin America (3 x 60 minutes; Blink Films); Into the Wild Colombia (5 x 60 minutes; Off the Fence); and Into the Wild India (10 x 60 minutes; Off the Fence).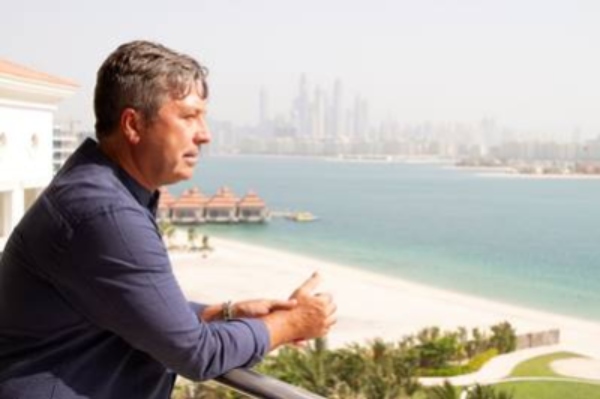 Boat Rocker Rights
Toronto-headquartered Boat Rocker is showcasing three projects from its factual subsidiary Crooked Horse Productions: Vintage Tech Hunters (14 x 30 minutes) explores the nostalgic world of retro-tech; History in the Making (two seasons, each 13 x 30 minutes) offers glimpses at centuries of handcrafted goods; and Late Nite Eats (two seasons, each 13 x 30 minutes) follows chef Jordan Andino as he explores the world of after-hours cuisine.
Buyers will also have access to You're Called What? (13 x 30 minutes) from Wild Bear Entertainment, which investigates animals with unusual names and the reasons they have them, including the chinstrap penguin, the chicken turtle and the monkeyface prickleback.
CBC & Radio-Canada Distribution
CBC & Radio-Canada Distribution, the licensing department of the Canadian Broadcasting Corporation, will be bringing more than 400 hours of content to Cannes.
CBC & Radio-Canada Distribution has acquired Barry Avrich's The Reckoning: Hollywood's Worst Kept Secret for international distribution. The film, from Avrich's Melbar Entertainment Group, explores the sexual harassment scandals in Hollywood and is co-produced by Melissa Hood.
In addition to The Reckoning, new titles include: Prosecuting Evil: The Extraordinary World of Ben Ferencz (1 x 52 minutes & 1 x 82 minutes), about Ben Ferencz, the lead, and last surviving, prosecutor in the Einsatzgruppen (Nazi death squads) case at Nuremberg. In the Making (8 x 22 minutes) showcases a lineup of creative visionaries and how they prepare for their next big moves; and Go-Boy!: Memories of a Life Behind Bars​ (1 x 52 minutes & 1 x 75 minutes), which chronicles the brutal physical and psychological effects of a 1960s prison system, seen through the eyes of Roger Caron, a jail-breaking bank robber turned award-winning author.
Mission 58/59​ (1 x 52 minutes) follows astronaut David Saint-Jacques as he preps for his first trip to the International Space Station, where he'll spend six months orbiting the Earth. And Laughing and Crying​ (1 x 52 minutes) takes viewers into the social world of laughter, tears and the science that connects them.
Cineflix Rights
Among the titles from the UK-headquartered distributor: The Day We Walked on the Moon (1 x 60 minutes; Finestripe Productions, ITV) is the story of Apollo 11 told from the first-hand perspective of key figures on the mission.
Meanwhile, Impossible Builds (8 x 60 minutes; Windfall Films, Channel 4) looks at how 'kit' homes are helping ambitious homeowners construct their dream homes in some of the most remote and challenging locations across Britain.
Hitler's Most Wanted (10 x 60 minutes; Cineflix Productions) examines how and why a generation of men and women living in Germany became the leaders of one of the most terrifying regimes of all time.
Deadly Deception (6 x 60 minutes; Cineflix Productions, Investigation Discovery US) looks at real-life stories of reunions that end in murder. Also on the true crime slate is Children of the Snow (4 x 60 minutes; Cineflix Productions, Investigation Discovery US). which investigates a series of cold case murders in Michigan.
Corus Studios
Corus Studios, a division of Corus Entertainment, is bringing three new series to MIPCOM. They include the culinary competition Fire Masters (20 x 60 minutes; Architect Films in association with Corus Studios for Food Network Canada); travelog series Big Food Bucket List (14 x 30 minutes; Lone Eagle Entertainment in association with Corus Studios for Food Network Canada); and demolition docuseries Salvage Kings (w/t; 10 x 60 minutes; Media Headquarters in association with Corus Studios for History).
These titles join Corus Studios' previously announced new programming for international sale including fashion competition series STITCHED (12 x 60 minutes); travel/reno show Island of Bryan (13 x 60 minutes); and fact ent programs Big Rig Warriors (pictured; 10 x 30 minutes), History Erased (8 x 60 minutes) and Rust Valley Restorers (8 x 60 minutes).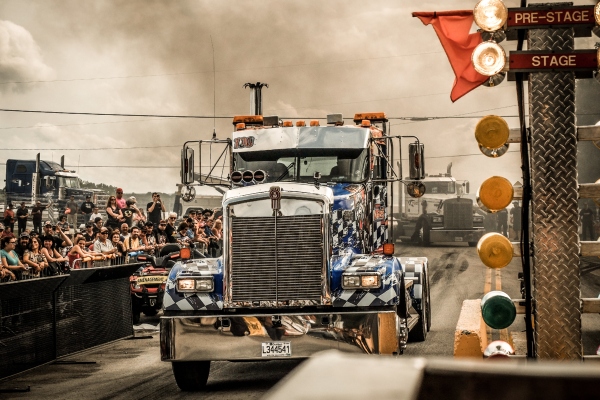 DCD Rights
UK-based distributor DCD Rights is heading to Cannes with a slate of new culinary and travel themed content.
DCD Rights has partnered with South Africa's Oxyg3n Media to launch a slate of brand new culinary/travel-themed content at MIPCOM.
In Brent Owens Unwraps Mauritius, (10 x 30 minutes; produced for Discovery), Brent Owens, Australian cook and MasterChef champion, explores Mauritius' food, flavors and culture. Also for Discovery, Eat, Grow, Love (20 x 30 minutes) sees Frances Tophill examining sustainable gardening in South Africa. And in Wine, Dine & Stein (13 x 30 minutes, for Home), brothers Jack and Charlie Stein head on an adventure around the Western Cape, experiencing beautiful scenery and delicious food and wine.
Also debuting at MIPCOM is Ainsley's Caribbean Adventure (pictured; 10 x 60 minutes, Blue Marlin Television produced for ITV in association with Goldfinch Studios), a series that follows TV chef Ainsley Harriot as he embarks on a culinary journey back to his Jamaican roots.