An extensive array of non-fiction titles will be launched at Cannes during the 2019 MIPCOM market, running Oct. 14-17 at the Palais des Festivals. Ahead of the excitement, Realscreen presents the second part of our round-up of titles heading to the Croisette. Read part one of our guide here.
Watch for part three of the Shopper's Guide tomorrow, Oct. 9. 
DISCOVERY PROGRAM SALES
Discovery Program Sales, which represents the television broadcasting media rights for Discovery's portfolio of global networks, will present a diverse slate at this year's trade show.
Mysterious Planet is an "epic journey to the ends of the Earth," from the forests of Indonesia to the Andean deserts, Caribbean and highlands of Ethiopia. Each episode embarks on a new adventure to reveal how the locations came to be, and why certain wildlife can only exist there. The blue chip series is co-produced by New Zealand-based NHNZ and Japan's NHK. 
The distributor will also bring a number of formats to Cannes: Drag Me Down the Aisle (pictured below), which follows four beloved American drag queens as they help brides "feel like a Queen" on their wedding day; and culinary talk show Rock Kitchen, which sees host Udo Dirkschneider welcome musicians to his BBQ Grill to chat and reinterpret their favourite recipes. Guests will have to compete against Dirkschneider in the "wheat beer challenge" to prove they can master the "proper pour out."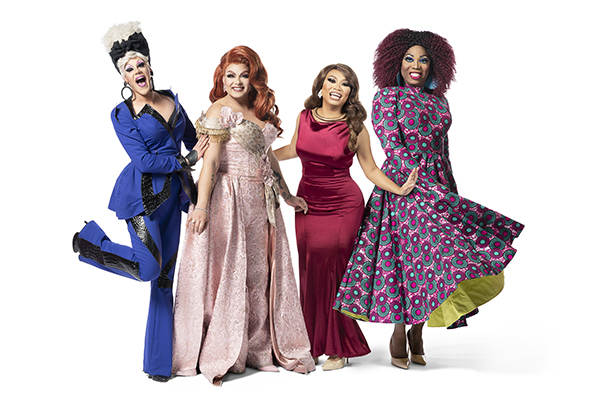 DRG
The London-based distributor's slate includes the 4 x 60-minute series My Grandparents War from Wild Pictures, which follows celebrities, such as Helena Bonham Carter and Carey Mulligan (pictured below), as they examine the experiences of their grandparents during World War II.
From Zig Zag Productions, the 60-minute documentary Killing Michael Jackson talks to the lead detectives who investigated the pop icon's death.
Fishing Fortune (12 x 30 minutes) from Monster follows the men and women earning a living on Norway's coastline, while the 4 x 60-minute series Bouncers 24/7 from Century Films takes a look at the new breed of gatekeepers in Britain's pubs and clubs.
Gurkhas Vs. Everest (1 x 60 minutes) from Forces TV Productions follows a group of men who attempt to climb the world's tallest mountain.
Titles from AMC Networks Central Europe include the 4 x 30-minute series Violent Man, about the history of human aggression, and Bursts (4 x 30-minutes), which uncovers "secrets" for predicting the future.
History titles include The Last Journey of the Vikings (4 x 60 minutes), a docu-drama series from Mopar Studios; Titans of the 20th Century (6 x 60-minutes), a biographic series from WildBear Entertainment; and Jungle War (4 x 60 minutes), about the difficulties of fighting battles in jungle environments, also from WildBear Entertainment. A Royal Tour of the 20th Century (4 x 60-minutes, WildBear Entertainment) traces the British royal family's participation in the century's most iconic events.
From Colonial Pictures, The Art of Architecture (10 x 60 minutes) examines the influence of art on some of the world's leading architects.
Wildlife series Secrets of the Garden (6 x 6 minutes) from Strong Productions captures the creatures that live just "outside our window" as they fight to survive across seasons.
My Grandparents War and Secrets of the Garden are also available as formats. Also, Outline Production's Remarkable Places to Eat is now available as a format. It sees food experts take a host to their favorite place to eat.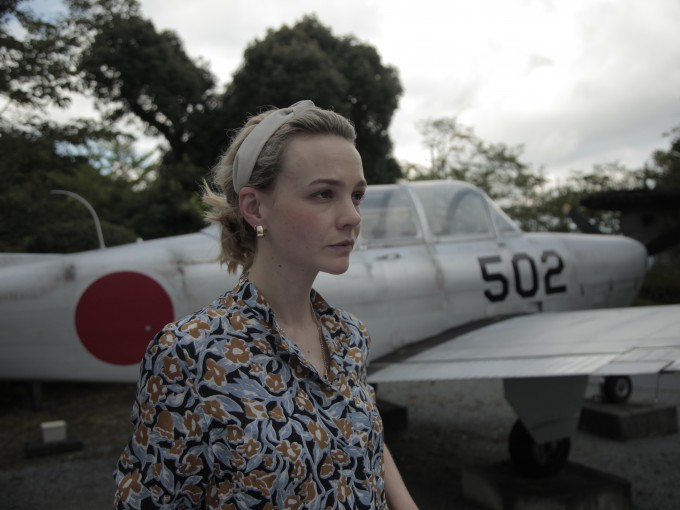 DRIVE
Funding, sales and distribution company Drive will take its largest-ever slate of factual content to MIPCOM this fall.
The tentatively titled 10 x 60-minute series The Restoration Yard (pictured below) follows dealer and expert restorer Garry Wallis and his team as they turn items with hidden potential into high end pieces.
The Restoration Yard (w/t) is produced by Middlechild for UKTV.
The 6 x 60-minute series The World's Most Beautiful Railway travels the length and breadth of Scotland's landscapes to meet the crews, engineers and volunteers who keep the railways running.
Produced by Flint TV for More4 in the UK, the series also journeys on the 'Hogwarts Express,' from J.K. Rowling's Harry Potter books and film series.
From Blink Films, the 60-minute documentary 10 Mistakes That Sunk The Titanic reveals the "perfect storm" of mistakes that sealed the iconic ship's fate. The film was produced for Channel 5 in the UK.
Also on Drive's slate: the 60-minute documentary Should We Bomb Auschwitz? from Oxford Films for BBC2 and PBS 'Secrets of the Dead' strand; and the 60-minute documentary Return to Downton Abbey, which takes a behind-the-scenes look at the acclaimed historical drama series.
Return to Downton Abbey is the international version of Irish producer Peninsula Television's U.S. television special of the same name, which was commissioned by NBC.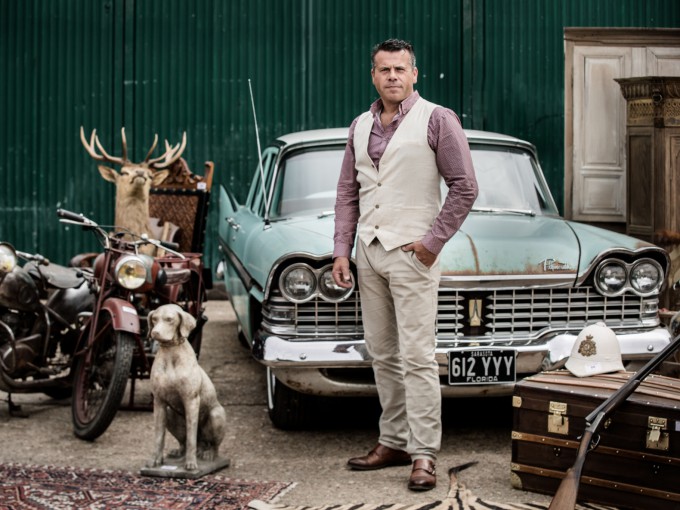 ECCHOLINE
Ludo Poppe's Antwerp-headquartered production outfit will touch down in Southern France with a handful of successful formats available for worldwide sales.
Among the titles making their way to the French Riviera are Chilean hit reality format The Ex Games and the studio-based gameshow format Double Double.
Produced by MGE, The Ex Games will pit 12 former couples in head-to-head daily competition that will force the ex-lovers to work together as a team in order to discover whether they can rekindle the flame or whether it's time to move on in search of new love.
Double Double, from French format creator Talk To You, tests the multi-tasking abilities of two teams of four. Challenges the contestants will face over three rounds range from easy (e.g. answering general knowledge questions while shooting baskets) to difficult and physically demanding (as in remaining upright on a surfboard while answering math questions).
The 2019 MIPCOM market will also mark the 15th anniversary of Eccholine format Peking Express. The reality adventure competition series sees teams of two dealing with the challenges and pitfalls of attempting a long-distance hitchhiking journey to a strange and far-away city.
ENDEMOL SHINE INTERNATIONAL
Endemol Shine's already travelling virtual reality property makeover series Your Home Made Perfect leads the formats catalog. Produced by Remarkable, the fact-ent program uses VR tech and visual effects to transform the homes of contributors into the home of their dreams.
Also heading to Cannes are the reality format The Cocaine Trails (Simpel Media), which takes millennials on a journey to the origin of their drugs to help them realize the impact their use has on crime, human trafficking and environmental pollution; and reality series Treasure Island with Bear Grylls (pictured below; Shine TV), which follows 12 contestants as they fight for their survival and a cash prize while marooned on a tropical island over a one-month period.
On the finished factual front, meanwhile, Endemol Shine is launching the culinary series My Greatest Dishes (20 x 30 minutes; Sidney Street Productions), which brings together 20 top British chefs to explore the four most important dishes that have influenced each of their lives.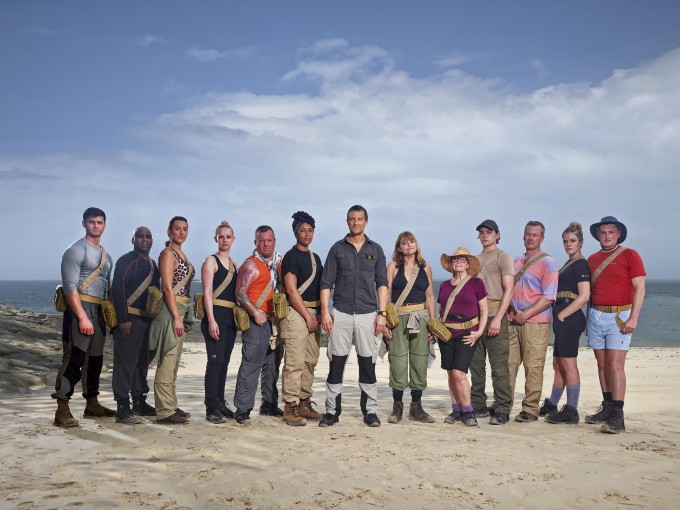 FEELSALES
Madrid, Spain-based sales house Feelsales has the following doc projects in its roster: Ara Malikian: A Life Among Strings from director Nata Moreno (Spain), about Lebanese-Armenian violinist Ara Malikian; Our Flag Will Never Be Red from director Pablo López Guelli (Brazil), about how Jair Bolsonaro became president of Brazil; and Cholitas, directed by Jaime Murciego and Pablo Iraburu (Spain), which sees five Bolivian Indigenous women propose to climb the highest mountain in America.
Other documentaries on Feelsales' slate are: A Growing Thing from director Sarah Gross (U.S., Germany), in which a black South African mother is training to become a leader in her township community post-apartheid; and The Ones Who Search from director Óscar Bernàcer (Spain), about the "stolen children" conspiracy in Spain.
Overbooking from director Alex Dioscórides (Spain), about tourism in Mallorca; Streetkids United 3 – The Road to Moscow from director Jacco Groen (The Netherlands, Ireland), about nine Indian girls who represent their country in the Street Child World Cup 2018 in Moscow; and The Last Frontier: The Inuit of West Greenland from director Santiago Domínguez-Solera (Spain), which documents the current life of Inuit in West Greenland, are among other films headed to Cannes.
Upcoming projects available for pre-buys include: The Exile of Maria Teresa from director Melissa Silva Franco (Spain), about women imprisoned in El Salvador and four other countries for getting abortions; Feminisma from director Ed Antoja (Spain), a reflection on gender roles; and Blazing the Trail from director Ariadna Relea (Spain, The Netherlands), about four pioneering women in the world of wine.
FLAME DISTRIBUTION
Australia-headquartered Flame Distribution is bringing more than 280 hours of content to MIPCOM this October.
Docuseries Colours (Making Movies and Gebrueder Beetz Filmproduktion for ZDF, CICC and Arte) explores the influence color has on our lives. From BBC Studios, For Love or Money forensically unpicks "romance frauds," in which unsuspecting online daters are conned out of their money.
Other titles include the blue chip docuseries The Pool (Mint Pictures for ABC Australia), which looks at Australian identity through "the prism of the pool"; and The 1900 Island (main photo; Wildflame Productions for BBC), about four families that attempt to live on an island as it was at the turn of the 20th century.
Wildlife series Predator Bloodlines (WildEarth TV) captures the daily lives of six animals of the Maasai Mara and Greater Kruger National Park. #Beasts (Wildflame Productions for S4C) is a kids series of short programs counting down the world's most dangerous animals from the most poisonous, to the strongest and smartest creatures on the planet.
In the series How Not to Get Cancer (Storymaker for TVNZ), surgeon Richard Babor travels around the world to meet experts and discover treatments to better understand what it takes to lower the risk of cancer.
The Greatest Air Race (All of US Productions for SBS TV) is presented and narrated by astronaut Andy Thomas as he embarks on a trans-continental journey to retell "one of the world's greatest aviation stories."
Lastly, a series of biographical projects from UK prodco Entertain Me takes a look into the lives of rock stars Elvis Presley (pictured below), Jim Morrison and Mick Jagger, as well as the Duke and Duchess of Sussex, Harry and Meghan.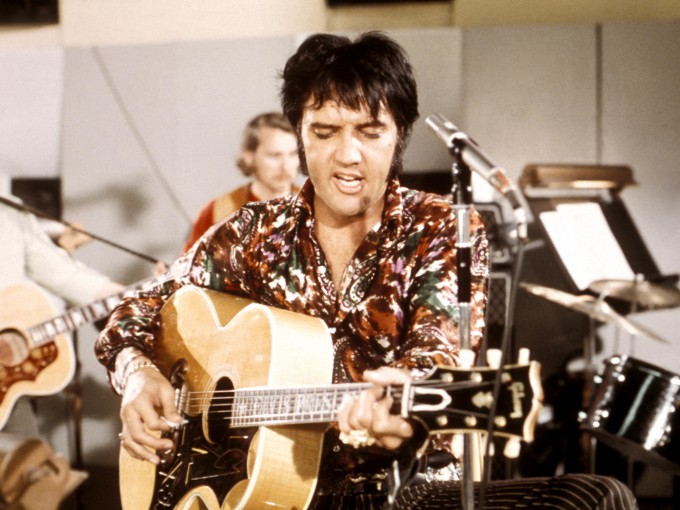 FREMANTLE
Fremantle's non-scripted slate includes Enslaved, a 6 x 60-minute docuseries from Associated Producers and Cornelia Street that traces the history of slavery across international waters, executive produced and narrated by Samuel L. Jackson.
Secrets of the Solar System (w/t), an 8 x 60-minute series from Bigger Bang for CuriosityStream, tracks the "greatest journeys ever taken through the universe". Meanwhile, Chasing Life with Sanjay Gupta, a 6 x 60-minute CNN Original production, follows the award-winning neuroscientist as he travels around the world to where people live longer and happier lives than anywhere else on the planet.
Fremantle will also be repping Belsen — The Untold Story, a 1 x 60-minute program from Atlantic Productions for BBC1, about the Bergen-Belsen concentration camp where over 50,000 people died in the last phase of WWII; Jamie's Ultimate Veg (pictured below), a 6 x 60-minute vegetarian cooking series from Jamie Oliver Productions for Channel 4; and Britain's Got Talent: The Champions, a 6 x 120-minute format from Thames and Syco Entertainment production for ITV, which sees some of the best Got Talent acts from around the world, competing in the "Olympics of Talent."
On the formats front, Five Guys a Week, produced by Label1 for Channel 4, is a dating show in which one single woman lives with five eligible guys, eliminating one every morning in her quest to find love.
Meanwhile, Epic Gameshow, from Talkback, is made up of iconic game shows from the Fremantle catalog, including Play Your Cards Right, Take Your Pick, Strike it Lucky, Bullseye and The Price is Right; while Rolling In It from Over The Top Productions, commissioned by ITV, sees three contestants play alongside some of their favorite celebrities in a bid to go home with a big cash prize.
Finally, The Family Brain Games, created by Label1 for BBC2, sees eight smart families go head-to-head in cross-generational quiz tests and offers a look at what happens backstage too. And the revamped classic Supermarket Sweep, from Thames for ITV2, combines elements of the classic game show with new twists.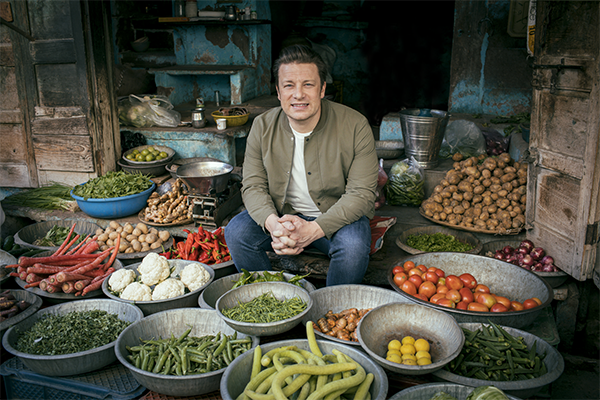 GIL FORMATS
Tel Aviv-based content creator and distributor Gil Formats will launch comedy competition format Laughing All the Way to the Bank at MIPCOM.
Competitors will enter to win a cash prize on the way to the bank if they're able to take on the challenge of making the TV channel's accountant laugh out loud.
The accountant will do her best to keep a straight face and avoid spending the channel's money.
GRB STUDIOS
Content studio and global distributor GRB is bringing a slate of unscripted programming to Cannes next week.
Cinderella Bride follows wedding planner Sheri Steffans and her team as they make one lucky couple's dream wedding come true, while List(e)n brings two people with opposing views together to discuss important topics like birth control, gun policies and immigration.
Meanwhile, Highland: Thailand's Marijuana Awakening looks at the complicated history and fight to legalize marijuana in Thailand, while The New Normal (pictured below) follows five students from Marjory Stoneman Douglas High School in Parkland, Florida, as they cope with the aftermath of last year's shooting that saw 17 people killed.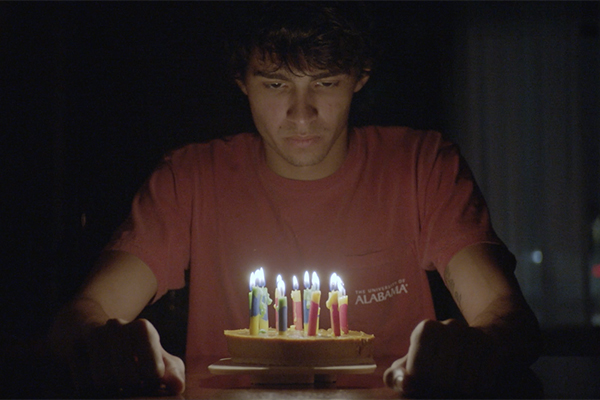 ITV STUDIOS GLOBAL ENTERTAINMENT
As part of its non-scripted wildlife programming, ITVSGE brings: India's Wild Karnataka, a 60-minute special narrated by David Attenborough; Judi Dench's Wild Borneo Adventure(pictured below), a miniseries about the actress's passion for nature; Wild Tokyo, a 60-minute film about the wildlife thriving alongside Tokyo's residents; and Anatomy of a Wild Fire (2 x 60 minutes), which looks at how increasingly frequent infernos begin and what those on the frontlines can do to stop them.
Other unscripted titles include: The Arrival, about the birth of a new baby; Police Code Zero: Officer Under Attack, about the dangerous situations police face on a daily basis; and Belmarsh Prison, which goes inside one of the UK's most notorious prisons.
New formats being launched at MIPCOM include: Comedians Giving Lectures, in which comedians give their own take on academic lecturing; Old Wife, New Wife, which examines what happens when an ex-wife moves in with newlyweds to try and resolve old issues; and The Switch, a quiz show in which it's easy to win cash but harder to keep it.
Completing the line-up is the kids series Project Z, the part structured reality- part gameshow set in an imaginary world where zombies roam the earth, and Embarrassing Pets, which showcases pets which have embarrassing behavioral or health issues.