Television distributors and content creators are jetting off to the MIPCOM market in Cannes next week, offering up numerous non-fiction series and specials. Below is Realscreen's third and final round-up of the titles you can look for while sipping rosé along the Croisette. Read part one of our guide here, and part two here. 
KESHET INTERNATIONAL
Global content producer and distributor Keshet International will be showcasing a number of unscripted titles, including formats and docuseries from BBC and ITV, among others.
Keshet's slate includes the shiny floor talent-competition show Drive Master (pictured below; 10 x 120 minutes), which features regular people performing extraordinary stunts in vehicles in a studio, from Weit Media for Russia's NTV; ITV2 dating format Singletown (15 x 60 minutes), in which couples put a pause on their relationships to see if they should ultimately break up or stay together; quiz show Head Hunters (30 x 60 minutes), from Tuesday's Child Productions for BBC1; and horror-themed reality format Killer Camp (5 x 60 minutes), also from Tuesday's Child for ITV2.
Also launching is a line-up of English-language factual finished tape, including a number of new Crackit Productions series, such as reality show Animal Ambulance (8 x 30 minutes) for ITV1 and the docuseries Deadliest Kids (6 x 60 minutes) for Quest Red (Discovery), along with Channel 5 commissions including John Prescott's food manufacturing journey Made In Britain (6 x 60 minutes), The Good Girls' Guide to Kinky Sex (6 x 60 minutes) and When… All Goes Horribly Wrong (3 x 60 minutes).
Crackit will also have docs at the market: Snatched and Sold for Sex, Teacher's Pet: Groomed at School, Eating Ourselves to Death, My Dad the Paedophile, My Mother The Monster, Husbands From Hell, Hoarders: Buried Alive in My Bedroom (all 1 x 60 minutes for 5Star), and A Very British Sex Shop (1 x 60 minutes for Channel Four).
Meanwhile, Keshet will be launching two celebrity-fronted factual series from Flicker Productions: Dom Does America (10 x 60 minutes), which sees Dom Littlewood put himself in dangerous U.S. institutions for BBC1, and Reggie Yates Meets World (4 x 60 minutes), which looks at issues affecting young people today for MTV UK.
Finally, entrepreneur and daredevil Zef Eisenberg and his team of mechanics attempt to break British land speed records for ITV4 in Keshet Productions' Speed Freaks (6 x 60 minutes), while Pi Productions' Secrets of the Factories (4 x 60 minutes) looks at how companies like Heinz and Kellogg's reach their immense quotas and product demands for Channel 5.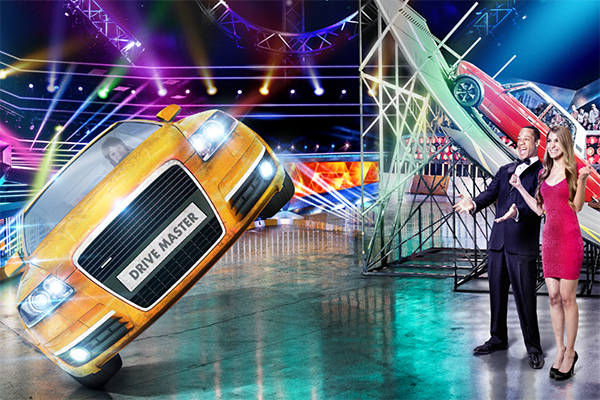 KEW MEDIA DISTRIBUTION
Kew Media Group's global distribution arm has four titles from Australian prodco Essential Media Group among the programs on hand for buyers to pick from in Cannes. They include adventure series Griff's Great Kiwi Road Trip (4 x 60 minutes), which traces British comedian and Griff Rhys Jones on his journey to explore New Zealand; Road to Riches (6 x 60 minutes), which follows Lucas Callaghan as he converts unwanted collectibles into cash; Body Hack 3.0 (8 x 60 minutes), in which adventurer Todd Sampson investigates some of "the world's most extraordinary people"; and stunt series The Impossible: Live (6 x 120 minutes, with 1 x 120 minutes Recap & 1 x 60 minutes History of Stunts also available), which features live broadcasts of a number of death-defying stunts, from high wire walks to rescuing pilot-less planes in mid-air.
Three titles from Our House Media join the slate, including true crime series Murder in Amish Country (6 x 60 minutes), investigating murder cases in America's Amish community; My Paranormal Nightmare (10 x 60 minutes), recounting stories of childhood hauntings; and Mutant Weather (10 x 60 minutes), which uncovers new weather patterns that are "mutating and creating phenomena that are devastating the world around us."
Additional factual titles to debut at MIPCOM include Alison Ellwood's archive-driven feature documentary Laurel Canyon (1 x 120 minutes, but two-parter available; Jigsaw Productions, Kennedy/Marshall Company, Amblin TV and Warner Music Entertainment), which provides a personal, in-depth look at the musicians who inhabited Laurel Canyon, a mountainous neighborhood located in the Hollywood Hills of Los Angeles; Legacy List with Matt Paxton (6 x 60 minutes; MY Entertainment, Shipyard Entertainment), which sees a team of expert collectors and advisers as they search for priceless items that can be found in your parents' basement, attic, closet or under the floorboards; docuseries The Movies(12 x 60 or 6 x 120 minutes; The Playtone Company and Herzog & Company), which explores American cinema through the decades and the cultural, societal and political shifts that framed its evolution; and High Maintenance (8 x 60 minutes; Frantic Films), which explores the building of complex structures and systems, and the associated risks of failure.
Feature documentaries showcasing at MIPCOM are Tyson Culver's Juice: How Electricity Explains the World (80 minutes; Electric Elephant Films), which explains who has electricity, and how developing countries are working to bring their people out of the dark; Lily Zepeda's Mr. Toilet: The World's #2 Man (88 minutes; Latrine Dreams Productions), which documents an entrepreneur's mission to solve the global sanitation crisis; John Fleet's Churchill and the Movie Mogul (60 minutes; January Pictures), revealing how celebrated film producer Alexander Korda changed the course of history; and Ben Berman's The Amazing Johnathan Documentary (91 minutes; Cold Iron Pictures, Anonymous Content, Horse Horse Horse), which provides a bizarre and intimate first-hand account of magician and comedian The Amazing Johnathan.
LGI MEDIA
Melbourne-based LGI Media (formerly Looking Glass International) has a lengthy slate of documentaries on offer this year.
Cosmic Futurist (6 x 60 minutes), produced by Fusion Productions, explores the future with NASA chief engineer and futurist Jon Cowart, while reality series Spiky Gold Hunters (pictured below; 6 x 60 minutes), produced by Pango Productions, explores the unique sub-culture of sea urchin fishermen in New Zealand. Eye in the Sky (main photo; 3 x 60 minutes), produced by Grainger Television, captures Australia's diverse landscapes from above.
Meanwhile, Inside Saudi Arabia: Race to Change (1 x 60 minutes), produced by GTV, looks at sports management in the Kingdom of Saudi Arabia, and the growing role of women in the public sphere, including launching an international pop festival.
Other documentary titles coming to Cannes include Irish Gangsters (1 x 60 minutes), a true crime show produced by Revelation Films for Virgin Media, and the arts and culture show Yohji Yamamoto: Rebel in Black (1 x 60 minutes), produced by NHK, about the 75-year-old Japanese fashion designer and his work.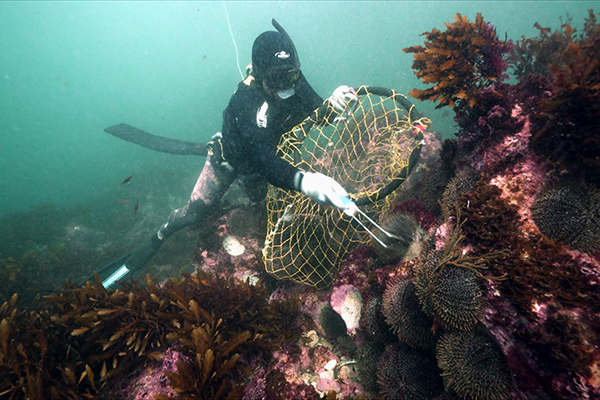 NBCUNIVERSAL INTERNATIONAL FORMATS
NBCUniversal's international formats sales division heads to MIPCOM with comedy competition format Bring the Funny (10 x 60-minutes), originally produced by NBCUniversal-owned Universal Television Alternative Studios, headlining the company's slate, along with the series Britain's Best Parent (5 x 60-minutes), ahead of its UK launch on Channel 4. For the latter, parents with vastly diverse parenting styles are brought together to prove to a studio audience that their method is the best. The format's international title is Best Parent?
The social experiment In A Man's World (4 x 60-minutes) from JuVee Productions and Lucky 8 for Bravo follows women as they discover what life is like in a man's world.
As the new official representative for Sky Vision's library of formats under the banner of Sky Studios, NBCUniversal International Formats will debut The Big Hospital Experiment (4 x 60 minutes).
Originally produced by Sky Studios' Blast! Films for BBC2, the show aims to discover whether a group of young volunteers can relieve the pressures of hospital staff.
The company has also acquired a third-party quiz format You Should Know. Hailing from Israel, the series is developed by Harel Josefon (Volley Formats) and Enav Shenhar (Shenhar Productions) in association with Knaan-Herzelia Content.
PASSION DISTRIBUTION
International distributor Passion Distribution brings a diverse slate of more than 100 hours of factual and entertainment programming to the market.
Series from producers Brown Bob Productions for Yesterday (UKTV) include: The Architecture The Railways Built (10 x 60 minutes), about railway architecture across the UK and Europe; and History Hunters (6 x 60 minutes), which follows father and son team Dave and Steve Nuwar, as they run a military antiques business.
Passion Distribution will also bring the 90-minute documentary Pompeii: The Untold Story, produced by Voltage TV for Channel 5, in which Raksha Dave and Dan Snow piece together the volcanic disaster.
Wild Bear Entertainment's 6 x 60-minute docuseries Bridging the Expanse celebrates the world's most iconic bridges; ITN Productions' 4 x 60-minute series for Channel 5, World's Most Expensive Cruise, takes viewers aboard the most luxurious ship ever built; and lifestyle format Corner Shop Cook Off, a Mentorn Scotland production for BBC Scotland, challenges chefs to create three courses using only ingredients bought from a featured corner shop.
The 8 x 60-minute part doc/part clip series Outrageous Weddings (back2back Productions for Seven Network) follows weddings that push the boundaries of budgets and taste.
In Girls on Girls (5 x 30-minutes), five women who have never met show each other their very different lives over 48 hours. The series is A Little Gem production for BBC3.
Passion Distribution's slate also includes: RuPaul's Drag Race UK (pictured below; 8 x 60-minutes), produced by World of Wonder for BB3; and the 11 x 30-minute docuseries Werq the World, produced by World of Wonder for WOW Presents Plus, which follows famous drag queens around the world.
Lastly, Passion Distribution brings Project 7 (w/t), starring magician Dynamo. The series is co-produced by Phil McIntyre Television, Inner Circle Films and Motion Content Group for Sky and will air on Sky1 and streaming service Now TV in the UK and Ireland in 2020.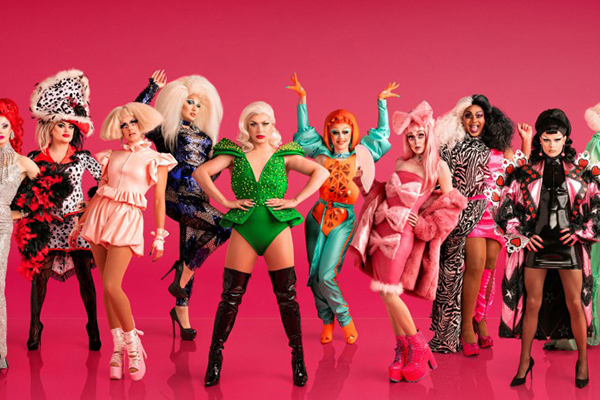 PBS INTERNATIONAL
PBS International, the worldwide coproduction and distribution arm of PBS Distribution, is heading to Cannes with Ken Burns's new docuseries on the American country music industry.
Country Music (pictured below) explores the rich history behind the genre, featuring some of the biggest names in country, including the Carter Family, Jimmie Rodgers, Bob Wills, Hank Williams, Johnny Cash, Merle Haggard, Loretta Lynn, Charley Pride, Willie Nelson, Dolly Parton, Emmylou Harris, Garth Brooks and more.
The series has already sold to BBC (UK), SBS (Australia), Telefonica (Spain), DR (Denmark), NRK (Norway), RTE (Ireland), SVT (Sweden) and Emirates (Inflight), following a successful launch on PBS in September.
Country Music is produced by Burns and his long-time collaborators Dayton Duncan and Julie Dunfey.
PBS will also be shopping a raft of other titles at MIPCOM, including I, Sniper (6 x 60 minutes; Arrow Pictures), about a sniper shooting in Washington DC in 2002; The Serengeti Rules (1 x 60 minutes), from Passion Pictures and HHMI Tangled Bank Studios, about a group of scientists who set off into the wilderness in the 1960s and how their pioneering work flipped our view of nature on its head; and The Crown Prince (2 x 60 minutes), about the Crown Prince of Saudi Arabia, Mohammed bin Salman, and the tragic death of Washington Post columnist Jamal Khashoggi while in Saudi custody.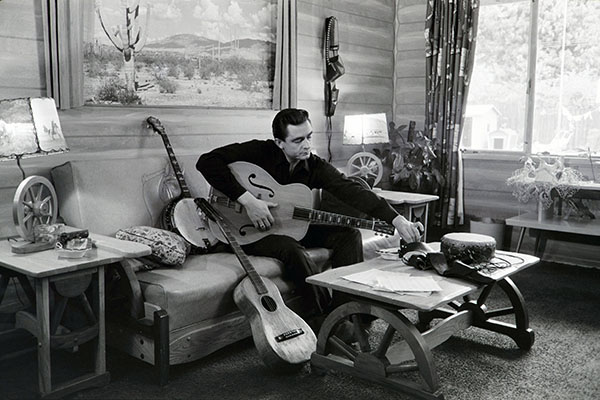 RAI COM
Rai Com, the sales arm of Italian pubcaster Rai, brings a number of documentaries to MIPCOM this fall.
The 5 x 50-minute crime investigation series Narcotica, produced by RAI3-TG3 and directed by Valerio Cataldi, journeys through drug trafficking routes in locations such as Colombia, Mexico and Calabria.
Our Pope (Nostro Papa), a 72-minute docu-film produced by Red Film, tells the origin story of Pope Francis, based on the book by Tiziana Lupi. It is directed by Marco Spadnoli and Lupi with Lago Garcia and Manuela Fernández.
Lastly, the 6 x 50-minute series Unfiltered (Presa Diretta), produced by RAI3 and directed by Riccardo Lacona, goes deep inside the world's most current topics, such as the environmental impact of the fashion industry, the abuse of medicine and harmful chemicals in food and air, among others.
RED ARROW STUDIOS INTERNATIONAL
Red Arrow Studios International's non-scripted roster features factual entertainment series Dog's Most Wanted (10 x 45 minutes), produced by Dorsey Pictures and Entertainment by Bonnie and Clyde for WGN America. Dog's Most Wanted sees bounty hunter Duane 'Dog' Chapman track down his biggest targets.
Red Arrow's MIPCOM format launches include reality series Meat the Family (pictured below) from Spun Gold TV, based on a format created by Rise Films for Channel 4 in the UK. The series sees four meat-eating families welcome the animal they most frequently serve for dinner into their homes.
Other titles include: Beat the Channel, which sees two TV presenters given the chance to win a 15-minute live broadcast slot; and Block Out, a physical game show created by Nippon TV and Red Arrow Studios for Channel 7 (Thailand).
The company also brings a pair of true crime series to MIPCOM: Cult of Personality (6 x 48-minutes), produced by Big Media for Reelz (US), which explores the legacies of notorious cult leaders; and Serial Psyche, produced by Big Media for UKTV (UK), which explores the "twisted minds" of the world's most dangerous serial killers.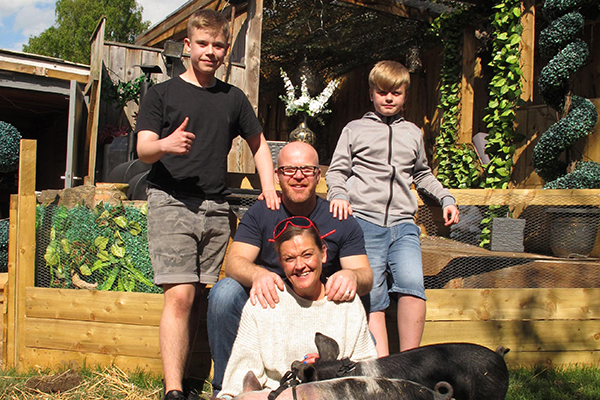 TCB MEDIA RIGHTS
The London-based global rights-ownership and distribution shop is gearing up to introduce buyers meeting in the south of France to its new lineup of hopeless romantics, sinister cult leaders and sunken treasures.
TCB will unveil 40 new releases next week, including the TCB Originals How Did They Build That? (8 x 60 minutes; Curve Media), a premium science series that offers insight into incredible engineering feats; and How I Created A Cult (3 x 60 minutes; Conscious Life), a high-end documentary that traces the journey of Andrew Cohen from his search for enlightenment to the head of a cult with absolute power over thousands of followers.
Additional high-profile launches include Shipwreck Secrets (6 x 60 minutes; Like A Shot Entertainment), following a team of explorers, investors and maritime exports as they piece together the truth behind various ship wrecks; Lords of the Oceans (13 x 60 minutes; Arcadia TV), tracing Matt and Robin Lohnes' family business Dominion Diving as they help those in trouble while at sea in the North Atlantic; and Hitched in Vegas (10 x 60 minutes; Hunch Media), which plays witness to couples tying the knot in Las Vegas.
THE STORY LAB
Global entertainment company The Story Lab brings a slate including the 60-minute dating reality format Pulling With My Parents, which sees parents and relatives take control of their children's dating apps. It is produced by Irish indie Alleycat Films and was commissioned for Ireland's national broadcaster, RTÉ2.
The Voltage TV-produced Undercover Twins (pictured below; 7 x 60 minutes) sees one pair of identical twin sisters pretend to be the same person to "each find their perfect man."
Factual entertainment program I Want To Have Your Baby (6 x 45 minutes), produced by Tuvalu Media, NPO3 for Avrotros in the Netherlands, follows the journey of childless couples or single individuals as they attempt to fulfill their dreams of parenthood.
Other titles include: The Sound from The Story Lab and Hunan TV in China, a reality competition series re-developed for the global market; You Are Not A Loan, a social experiment from Renowned Films and The Story Lab about "addiction to debt"; and the travel series No Sleep, No FOMO (8 x 60 minutes), produced by Gleam Productions for Viu in Asia.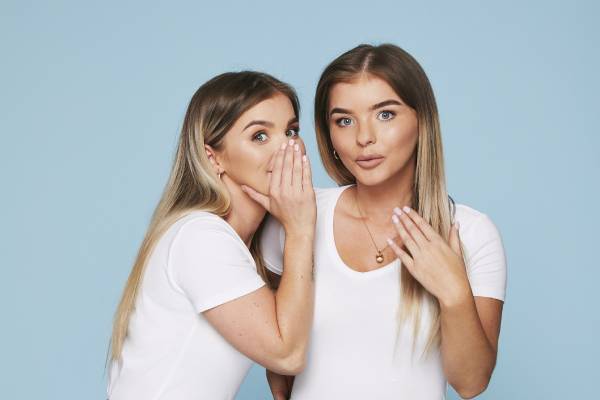 ZDF ENTERPRISES
ZDF Enterprises, the commercial and distribution arm of German pubcaster ZDF, will unveil three new non-fiction projects in Cannes.
Great Inventions (pictured below; 35 x 50 minutes) – produced by World Media Rights, Off the Fence, Doc.station and K22 Film for ZDF Enterprises – explores humankind's extraordinary gift for invention and humanity's successes and failures helped shape the world as we know it.
Meanwhile, Ancient Skies (3 x 50 minutes), produced by Impossible Factual in association with PBS and ZDF Enterprises, uses CGI to examine the many ways we have observed and imagined the heavens throughout history.
And finally, Lost Kings of Bioko (1 x 50 minutes) – produced by Doclights/NDR Naturfilm in association with NDR, WDR, Arte, ORF, SVT and Smithsonian Channel – takes viewers to the isolated Central African island of Bioko and offers a glimpse into the lives of the ruling primate species on the island and other rare wildlife.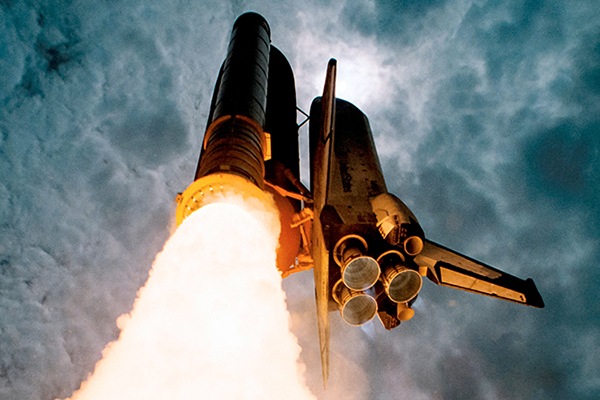 ZED
Paris-based, producer-distributor Zed's MIPCOM slate includes the documentary Her Name Was Grace Kelly (pictured below), which chronicles the life story of the late film actress and Princess of Monaco.
The 2 x 52-minute docuseries Ku Klux Klan, An American Story, directed by David Korn-Brzoza, explores the racist organization's history, bringing together archival images and interviews with historians, as well as witnesses who faced the Klan's violence.
From the first days of the Iran-Iraq War in 1980 to the fall of ISIS, Iraq, Destruction of a Nation (4 x 52 minutes) looks at the 40-year period that "reshaped the world we live in."
Feature-length documentary The Eternal Notre Dame chronicles the construction of Notre-Dame de Paris, including the techniques invented and deployed by its builders, and the assaults it underwent over nearly nine centuries. The film also includes background on its future renovation.
Other titles include: Rivers Above the Canopy, about the Amazon rainforest's flying rivers; Asteroid Rush, about predicting asteroid trajectories; Nature's Survivors, which explores the impact of natural disasters on animals; Gulag, the Story, a 3 x 52-minute event series produced by KUIV Productions for ARTE France about the history of the Gulag; and You Will Be Straight!, a 52- and 70-minute doc produced by Tohubohu for France Télévisions about the legacy of "conversion therapy" meant to "cure" homosexuality, told from the perspectives of victims and activists.
Archive documentary An American Depression explores the consequences of the Great Depression of 1929; Clean Torture: An American Fabrication delves into the history of torture in the U.S.; and docudrama To Kill A Queen: The Last Days of Marie Antoinette looks back on the trial of the last Queen of France.
Zed will also bring: The Weather: The Race to Forecast, which explores how scientists predict the weather; Zoom Out (10 x 30 minutes), a series shot entirely with drones that paints "an aesthetic and cruel portrait" of the environment; and the 4 x 52-minute series Today in Africa, which explores the traditions kept alive in West and Central Africa.
The documentary Flying Without Borders follows an Eurasian crane on its 6000 kilometer migration; On the Trial of the Snow Leopard sees two nature photographer brothers follow the animal in a valley of the Tibetan Plateau; and blue-chip film The Otter Island follows two young otters from birth to adulthood.
Lastly, the producer-distributor brings: Decoding Da Vinci, a film that looks at the artist's paintings and what the work meant to him, and The Élysée Palace, Architecture of Power, about the evolution of the residence built in 1722.