An extensive array of non-fiction titles will be launched at Cannes during the MIPCOM market, running Oct. 15 to 18. Ahead of the excitement, realscreen presents the second part of our round-up of titles heading to the Croisette. Read part one of our guide here. Watch for part three of the Shopper's Guide tomorrow, Oct. 11.  
Banijay Rights
The distribution arm of Banijay Group will launch a slate of factual content in Cannes next week, including Super Salon (4 x 60 minutes; Frieda.tv for E4), which provides exclusive access to one of the UK's largest hair salons, servicing 250 customers per day.
Further new series and programs headed to the Croisette include the 70-minute, one-off documentary Saturday Night Fever: The Ultimate Disco Movie (IWC Media for BBC2), which offers insight into the renowned 1977 film through original clips and rarely seen on-location archive; and weight loss series Mind Set Go (8 x 30 minutes or 8 x 60 minutes; Anaid Productions for AMI), which follows the wellness journey of eight obese participants as they discover the barriers preventing them from optimum health in mind, body and soul.
DRG
London-based distributor DRG is returning to the market with more than 2,700 hours of content across a wide range of genres, including factual entertainment, lifestyle, music, documentary programming and formats.
True crime continues to be a focus for the business with two new series: Oslo Killing (6 x 60 minutes) examines the never-before-told story of the murder of Anni Nielsen Iranzo in Oslo in 1974, and her daughter who searches out the truth about her mother's murder; and Manson's Bloodline (below; 4 x 60 minutes), DRG's first ever commission, features Charles Manson's grandson, Jason as he tries to connect with his grandfather.
New history titles include Blitzed: Nazis on Drugs (1 x 60 minutes) narrated by Steven Berkoff, and King Arthur's Britain: The Truth Unearthed (1 x 60 minutes) – both telling new stories about popular subjects. Both North Korea: Voices from the Secret State (1 x 60 minutes) and Secret Iran: Girls of Revolution Street (1 x 60 minutes) feature people struggling with life under oppressive regimes.
Meanwhile, How to Go Viral (1 x 60 minutes) looks at why some ideas stick while others die, and Martin Clunes explores another side of life in the U.S. in Martin Clunes' Islands of America (4 x 60  minutes; Buffalo Pictures production for ITV).
In arts, DRG is heading down under with Handmade in the Pacific (4 x 45 minutes) and Oceans Apart: Art and the Pacific (3 x 60 minutes) to showcase both traditional art from the Oceania region and its global impact. Modern Wheels or Classic Steals (20 x 30 minutes) provides a helpful guide to anyone looking to buy a new car.
On DRG's new formats slate are Ready, Set, Go! (30 minutes), a hosted studio game show that pits two teams of famous sportsmen and women, each captained by a comedian, in a sporting contest. Meanwhile, Stripped Down takes six men with self-esteem issues and builds up their confidence before they strip off in front of a crowd at a major event.
Culinary Camp is a culinary competition reality format that sees celebrities take over a restaurant and battle it out for the title of top celebrity chef.
Elsewhere, Ridiculously Smart challenges stand-up comedians to learn new scientific research before delivering on the topic to a sold-out comedy club. Top Ten is a music game show where two celebrity teams go head-to-head to uncover the top 10 hits of a given year. Finally, Modern Wheels or Classic Steals is also coming to Cannes.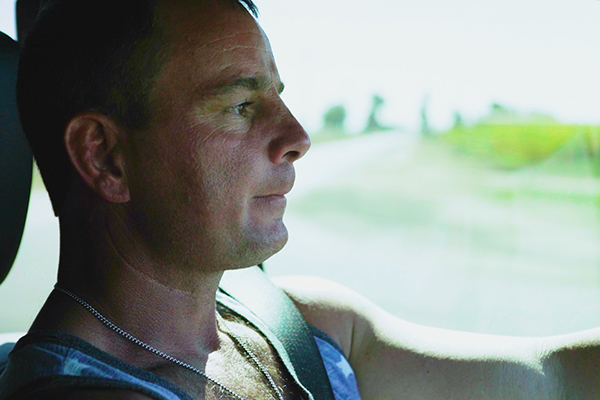 Drive
UK agency Drive is bringing multiple hours of content to Cannes including historical specials, a new royal documentary series and a cooking format.
The observational docuseries Warship: Life at Sea (below; 4 x 60 minutes) follows the 280-strong crew on board one of the most advanced warships over seven months – the HMS Duncan. Warship: Life at Sea was produced by UK-based Artlab Films for Channel 5 in the UK. Elsewhere, Queen of the World (2 x 60 minutes; Oxford Films for ITV) offers a unique insight into Her Majesty The Queen's role as a figure on the global stage and the younger members of the Royal Family as they continue to build the Commonwealth connection.
How the Victorians Built Britain (4 x 60 minutes; October Films for Channel 5) journeys across Britain to learn how Victorian-era inventions impacted not just the UK, but the modern world.
Two top chefs compete to see who can turn the unhealthy parts of their restaurant's signature dishes into healthy options in Healthy Appetite (8 x 30 minutes; Mind the Gap for RTE).
In Mim Shaik: Finding Dad (1 x 60 minutes; Lightbox for BBC3), radio host, actor and YouTuber Mim Shaikh goes on a journey to find his father after a period of estrangement.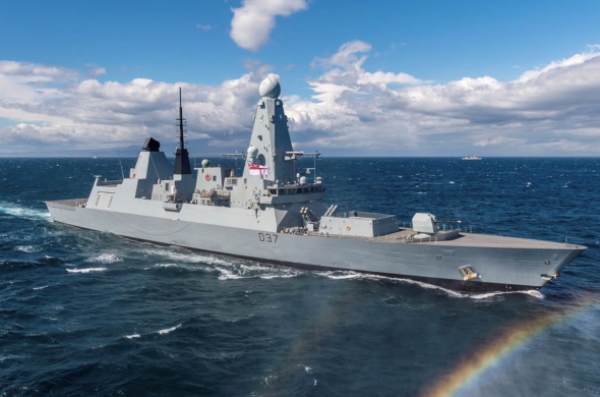 Endemol Shine International
Heist, a factual thriller from Shine TV is heading to Cannes. Eight ordinary citizens have a chance to win valuable goods if they can get locate them and hide the loot for two weeks from detectives who are determined to track it all down. Meanwhile, the new entertainment singing series The Talent Project from Endemol Shine Netherlands features contestants who receive 100 days of training to get the best chance to succeed.
From Remarkable Television, part of Endemol Shine UK comes the singing competition series All Together Now (pictured), which has been greenlit in eight territories.
Love Island star and newlywed Olivia Buckland is the face of Second Chance Dresses (22 x 30 minutes; pictured, above) a new bridal series produced by Endemol Shine North for TLC. Each episode sees Buckland help a bride-to-be hunt for the perfect wedding dress by handpicking four gowns being sold on the pre-loved market.
Hosted by Happy Valley actress Katherine Kelly, each episode of Murdertown (10 x 60 minutes; Endemol Shine North for C&I) focuses on one murder in one UK city or town and its impact on the community.
Flame Distribution
Australian sales house Flame Distribution will be launching over 400 hours of new content at MIPCOM. The slate spans factual, lifestyle and reality and documentary.
In lifestyle, series include Start Me Up (SMU Media), a new classic car show that amps up vintage cars; and the fashion boutique RTE series Frock Finders (Waddell Media). The crime series Taken (Eagle Vision) examines the clues that link the stories of over 1,000 Indigenous women and girls who have gone missing or murdered in Canada.
In the historical documentary After the Armada (Macha Media), broadcaster Antaine Ó Donnaile follows in the footsteps of shipwrecked Spanish Armada captain Francisco de Cuéllar. The docuseries Arm Nation (Picture This Productions) focuses on the men and women who take part in arm wrestling across North America.
Elsewhere, Kitten TV (Open Sky Pictures) is all kittens, all the time, in 4K.
Thirteen-part travel series My Greek Odyssey (The Rusty Cage) heads to unique islands in Greece; in Nat Geo's Arctic Quest (pictured, below) (5th Element Production) adventurer Geoff Wilson tackles to kite-ski the entire 2,200 km length of the Greenland ice sheet; and The Great Lighthouses of Ireland (In Production TV) tells the story of Ireland's lighthouses and their importance to the country's survival.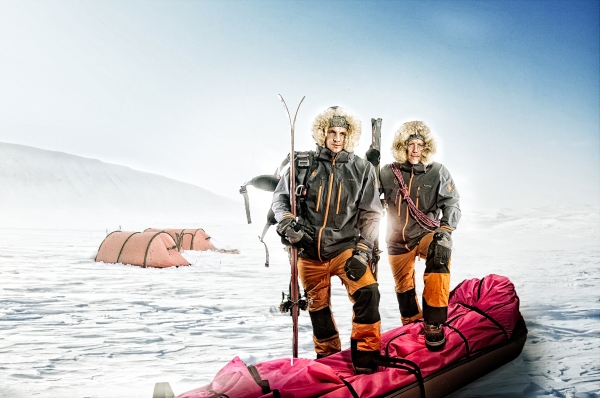 France TV Distribution
Croisette-bound buyers will be introduced to a diverse portfolio of content courtesy of the distribution arm of France Télévisions, fronted by the two-part documentary Apocalypse: Never-Ending War.
Produced by CC&C, the latest installment of the Apocalypse franchise explores the years of conflict and strife that followed the First World War, as well as the collapse of empires and the rise of totalitarianism that foretold the coming of another world war.
Also headed to the French Riviera is the 52-minute television documentary The Secret Life of the Garden. The MFP-produced film examines the tiny dramas that play out between the thousands of creatures that inhabit the garden, an ecosystem guided by the imagination of its creator.
Rounding out France TV Distribution's slate is the Siècle Productions documentary Two Degrees: Threats to the Paris Agreement. The 70-minute project pulls the curtain back on the current issues related to climate change, while detailing the events that happened outside of the public eye during the fight to create the Paris Agreement.
Fremantle
London-based superindie producer and distributor Fremantle is heading to France with a mix of documentaries, lifestyle shows and entertainment.
Included in the slate is a primetime competition dance show from Thames and Syco Entertainment, The Greatest Dancer (Syco Entertainment) commissioned by BBC1. Elsewhere, Match Fit (Talkback), commissioned by ITV in the UK, takes beloved football players from yesteryear and sends them on a new challenge. Meanwhile, The Big Race sees four celebrities throw themselves into the world of stock car racing.
Also on the non-scripted slate, there's an adventure series of world-firsts, Expedition with Steve Backshall (10 x 60 minutes; True-To-Nature Production for the BBC, UKTV and Fremantle; below); the chilling documentary series Manson: The Lost Tapes (2 x 60 minutes; Naked Entertainment for Fox U.S. and ITV), the talent entertainment show In Search Of (10 x 60 minutes; Propagate Content/Universal Television Alternative Studio/Before the Door Pictures production for History U.S.); and a documentary looking at the life of the late actor Paul Walker, I Am Paul Walker (1 x 120 minutes; Network Entertainment Production for Paramount Network).
In lifestyle, Fremantle is readying Nadiya's Family Favourites (8 x 30 minutes; Hungry Gap Production for BBC2), which follows Nadiya Hussain, winner of Great British Bake-Off, as she prepares recipes and travels across the UK, meeting with home cooks. Meanwhile, chef Jamie Oliver and his mentor, Gennaro Contaldo, journey to Italy in Jamie Cooks Italy (8 x 60 minutes; Jamie Oliver Production).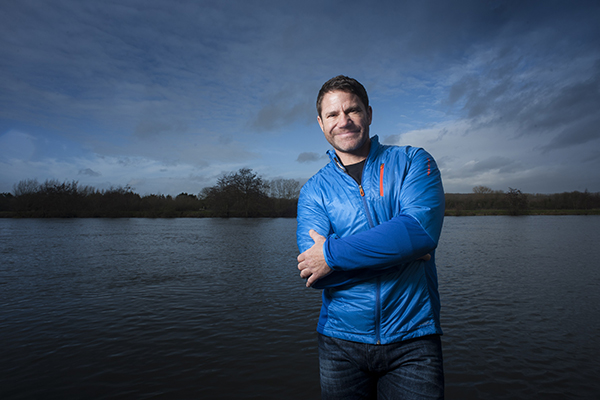 Gil Formats
The Tel Aviv-based global TV content creator and distributor will head to MIPCOM with its second collaboration with Asian media company CJ E&M in South Korea.
Seven Days to Win Your Business provides entrepreneurs with the chance to launch their own business by getting a one-year, rent-free business venue. Self-contained episodes will see budding tycoons navigate through the challenges of successfully running their businesses over a one-week trial period. If revenues flounder, the business will be taken away from them.
Also on the Cannes-bound slate is fact-ent format On the Edge (below), which documents household names taking on a life-risking challenge that involves extreme physical conditions beyond the limits of the human body – from swimming in ice water beyond the point of hypothermia and crossing the desert in the face of fatal dehydration, to diving 25 meters deep under water to the point of severe apnea. Challengers will have 100 days to undergo a series of mental and physical training sessions and will be guided by renowned experts to help them achieve the impossible. On the Edge debuts Nov. 7 on Canal+ Group's Planete in France, and on TV5 in Canada in December.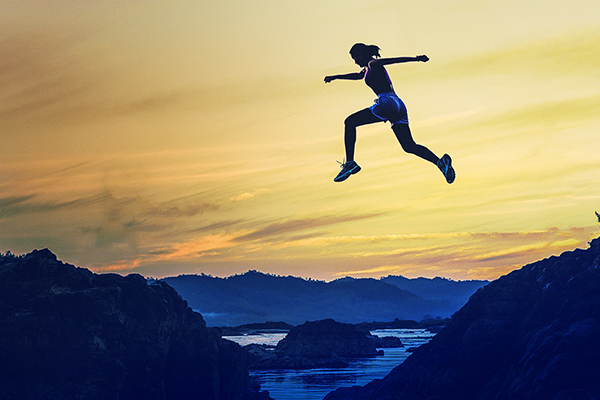 ITV Studios Global Entertainment

ITV's distribution arm returns to Cannes with a focus on blue chip natural history and tried and tested formats.
Anchoring the ITVS GE slate are new programs from Oxford Scientific Films, including Magical Land of Oz (3 x 60 minutes; a co-pro with Northern Pictures for BBC, ABC, PBS and Screen Australia), which pulls the curtain back on the animals that call Australia home; Cliveden: A Very British Country House (3 x 60 minutes; for Channel 4), detailing a 400-year-old country house attempting to reinvent itself; and the hour-long special Billy Whizz for BBC3, which profiles 18-year-old Formula 4 Go Karting champion Billy Monger.
Also on tap for buyers in the French Riviera are My Embarrassing Pet (20 x 30 minutes; Shiver for Channel 4), revealing embarrassing health or behavioral issues of animals and how they've affected their owners' lives; body-positive series Curvy Girls on the Catwalk (2 x 60 minutes; Little Gem for Channel 5), documenting the daily activity at one of the UK's high-end model agencies which specializes in 'plus-sized' models; game show I'll Get This (12 Yard for the BBC), featuring five celebrities facing games and challenges throughout dinner to determine who will foot the bill; family game show Spotless from Possessed, in which two pairs compete in challenges to keep themselves spotless for a cash prize; and That Singalong Show from ITV Studios Entertainment, where members of the studio audience compete in musical rounds to win a big cash prize.
ITVS GE has also extended its formats portfolio with stripped-back celebrity interview format 24 hrs With… (TwoFour & Hideous Productions); the dating format Back to Mine (Shiver), in which a singleton is allowed to snoop around the homes of three potential dates before deciding on a mate; entrepreneurial series How to Get Rich Quick (Little Gem), following a business magnate on their mission to teach the public tricks of the trade in order to double their money; and inter-generational game show Talking About Your Generation (ITVS Australia for Nine Network), which pits Baby Boomers, Generation X and Gen Y against one another in an hour-long battle of wits.