An extensive array of non-fiction titles will be launched at this year's virtual MIPCOM Online+ market, running Oct. 12-16. Ahead of the excitement, Realscreen presents the second part of our round-up of titles being shopped. Read part one of our guide here.
For selections from our editorial team, check out our 2020 MIPCOM Picks (parts one and two).
CINEFLIX RIGHTS
New projects featured throughout the UK-headquartered distributor's slate includes the hour-long blue-chip documentary Who Was the Real Neanderthal? (main image; Idéacom International for CBC Canada and France's Toute l'Histoire), which travels more than 400,000 years into the past to reveal the discoveries that have transformed our understanding of human evolution; the 10 x 60-minute Ambulance: Code Red (Curve Media for Channel 5), a ride-along series documenting Britain's elite paramedics; and World's Most Scenic Railway Journeys (29 x 60 minutes; BriteSpark Films for C5), which journeys to some of Earth's "most spectacular" landscapes via rail.
The company's autumn 2020 line-up will also showcase C5′s 16 x 60-minute true crime series Evidence of Murder from Title Role Productions, which revisits some of the most shocking crimes in UK history; Timeline of the Century (6 x 60 minutes; CIC Media for A+E Networks Latin America), which revisits the most iconic moments of the past 20 years; and Squad Goals, a six-part observational docuseries featuring West Ham United's Women's team, from Curious Films for BBC3.
DRIVE
Drive, the production-funding and distribution agency led by Lilla Hurst and Ben Barrett, is presenting a diverse slate of history and factual titles, as well as feature documentary content at MIPCOM Online+ this fall.
Leading the indie distributor's slate is the historical mystery series Strangest Things. Produced by Blink Films for A+E Networks UK/Sky History UK and Germany's WELT, each episode of the 10 x 60-minute series explores three of the strangest objects on Earth to reveal the truth of what they really are.
Each episode of October Films' Trains That Changed the World (6 x 60 minutes; for Channel 5), meanwhile, features one iconic train and describes its impact on the world's history.
Elsewhere, Helicopter ER (30 x 60 minutes; Air TV for UKTV's Really), follows a team of helicopter medics as they look to rescue the critically ill or seriously injured in some of the UK's most extreme landscapes; and true crime series Made for Murder (10 x 60minutes; FirstLook TV for Sky Crime UK), follows forensic psychologists as they delve into the timelines of convicted murderers to expose the red flags that were ignored.
Drive has also bolstered its feature documentary slate ahead of this year's trade market to include the 60- or 90-minute one-off Prince William: A Planet for Us All (pictured below; Oxford Films for ITV), which offers intimate access to Prince William, the Duke of Cambridge, as he champions conservation efforts for the natural world; and Cured, the 60- or 90-minute film that explores the story of the LGBTQ activists who challenged the American Psychiatric Association in 1973 to remove homosexuality from its manual of mental illnesses. Cured is coproduced by Story Center Films, Singer & Deschamps Productions, and the Independent Television Service.

3BOXMEDIA INTERNATIONAL
The Spanish-German distributor is bringing a handful of natural history titles and factual docuseries to this year's MIPCOM.
On the natural history front, the 8 x 24-minute Trees at the End of the World will reveal how millenary trees in some of Earth's most remote locales have managed to adapt to extreme conditions.
Other titles include El Palmar de Troya: The Great Lie. The 4 x 52-minute series – Movistar+'s largest non-fiction production – explores controversies surrounding the Palmarian Catholic Church; and the one-off documentary Minor Lives (52 or 82 minutes), which provides exclusive access to a group of Moroccan minors on their journey through Europe.
ABOUT PREMIUM CONTENT
Parisian boutique coproducer and distributor About Premium Content (APC) is expanding its slate of unscripted content with the launch of documentary Yul Brynner: The Magnificent as part of its MIPCOM 2020 content lineup.
Produced by Darjeeling Productions for Arte, the 52-minute archive-based documentary will shed light on the numerous professional accolades of Russian-American actor and director Yul Brynner. The film is directed by Benoit Gautier and Jean-Frédéric Thibault and places Brynner's personal life and career – from Broadway to Hollywood – under the microscope.
AUTENTIC DISTRIBUTION
The slate for German outfit Autentic will include science and technology programming courtesy of The Animal Within (pictured below; 6 x 52 minutes), which examines how animals have evolved and whether humans can benefit from their evolution; and Life From Space (2 x 52 minutes), which offers insight into the "monumental discoveries" underway regarding the universe and the origin of life.
The German distributor is also representing factual entertainment series Snow Lord (4 x 45 or 80 minutes), following the Marzola family, which has managed a network of lift systems at the foot of Italy's Sassolungo mountain, as they prepare for the latest ski season; Love Around the World (2 x 52 or 75 minutes), which documents the love stories of 110 couples across 25 countries; and the 4 x 52-minute history docuseries The Dyatlov Pass Incident, which looks to unravel the mystery surrounding the disappearance of nine hikers  in Ural Mountains of Soviet Union, whose deaths 60 years later still remain unsolved.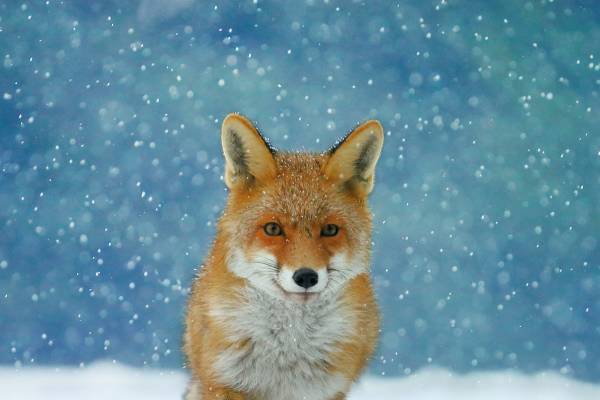 FEELSALES
Madrid -based sales house Feelsales is headed to this year's virtual MIPCOM Online+ with seven documentary titles, including Antonio Méndez Espara's Courtroom 3H (115 minutes), which explores the only courthouse in America that specializes in judicial cases involving minors; Jón Bjarki Magnússon's 64-minute feature Half Elf, which documents an Icelandic lighthouse keeper as he prepares his own funeral while attempting to reconnect with "the elf within"; and Amparo Aguilar's Badmom (71 or 55 minutes), which offers candid interviews with mothers across Latin America.
Also launching for the virtual event will be Albert Albacete's The Man Who Wanted to See It All (92 or 52 minutes), documenting Heinz Stücke's nomadic lifestyle over five decades; Óscar Bernàcer's 70-minute film The Recipe for Balance, in which two- time Michelin starred chef Ricard Camarena navigates the challenges of re-opening his restaurants after confinement; Aitor Merino's Fantasía (100 minutes), which documents the lives of those aboard a cruise ship called Fantasía; and Slađana Lučić's Little Star Rising (75 or 56 minutes), about a woman who became one of the first female athletes to run a European marathon while wearing a hijab.
TVF INTERNATIONAL
The London-based indie distributor is releasing more than 150 hours of new programming this fall that spans aerials, history, blue-chip wildlife and conservation programming.
Among the titles on TVF's MIPCOM Online+ slate are new aerial programs South Africa From Above, Georgia From Above and U.A.E From Above, adding to the distributor's catalog of aerial programming that spans more than 175 episodes.
The slate also features BBC and Channel 4 commissions in Jimmy's Big Bee Rescue (2 x 47 minutes), in which Jimmy Doherty investigates the reasons behind the decline in bee populations over the past decade; and Wingspan Productions' hour-long special Joanna Lumley in the Land of the Northern Lights, following the British actress as she traverses the Arctic Circle and through Norway to catch a glimpse of the Northern Lights.
TVF International's natural history slate, meanwhile, offers more than 40 hours of programming, including such projects as Great Barrier Reef: A Living Treasure, Saving the Wild (2 x 60 minutes), Icon Films' Thailand's Wild Side (2 x 60 minutes), and Beach House Pictures' blue-chip wildlife special Frontier Sumatra (1 x 52 minutes). Also available are environmental programs such as Encompass Films' 60-minute The Disappearing Delta, Make Waves Media's 4 x 48-minute docuseries The Longest Day; and a raft of new programming (39 x 30 minutes) for Irish pubcaster RTE's long-running 'Eco-Eye' strand.
Also featured are several inspiring human stories from Attitude Pictures, including In My Mind, Bulletproof, Being Me and My Perfect Family, as well as The Disease that Killed My Family (5 x 23 minutes) and the New Zealand adaptation of mental health format Man Up, locally adapted as Man Enough (2 x 60 minutes).
Rounding out TVF's slate are Misunderstandings of Miscarriage (1 x 60 or 80 minutes) from THIS. Film Studio and Neon Jane Productions; One Day that Changed Asia (4 x 47 minutes) from Channel NewsAsia; How to Catch a Killer (1 x 45 minutes), a TVF copro with New Zealand's Gibson Group; and Outbreak on Board: The Diamond Princess (1 x 48 minutes).
TVF will also represent a collection of South Korean titles it acquired from broadcaster EBS, including the 3 x 60-minute Anthropocene from ZDF and ZDF Enterprises, which investigates the human impact on Earth's geology and ecosystems; and the 2 x 60-minute Smithsonian Channel copro China's Dragon Emperor.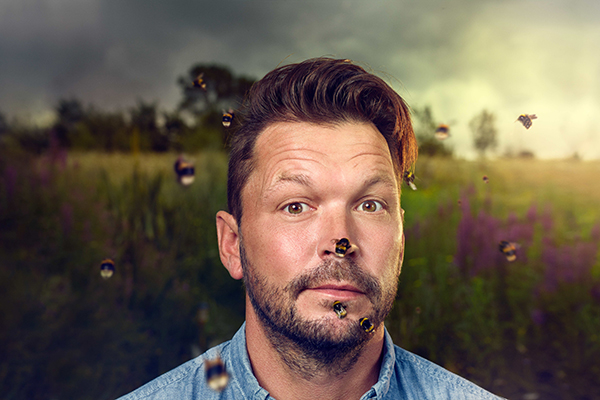 ZDF ENTERPRISES
The commercial and distribution arm of German pubcaster ZDF will unveil a slate of new non-fiction projects across the history, nature and science genres at this year's MIPCOM.
Anchoring ZDF Enterprises's unscripted catalog are Great Inventions (35 x 50 minutes; co-produced by ZDFE), which explores innovations that have changed the world; history program Frontlines (8 x 50 minutes; Impossible Factual), which sets off to bring viewers into the heart of various historical battles from Iwo Jima to Bastogne; and science series Anthropocene, which was also sold at MIPTV (3 x 50 minutes; ZDF/ZDFE).
Finally, ZDFE will also showcase the 50-minute one-off Return of The Bears from Prospect TV, which follows scientists as they reintroduce brown bears throughout large swaths of Europe.
RUPTLY
The Berlin-based international news and media agency is returning to the Reed Midem-run conference with a slate of 250 human-interest documentaries.
This year's catalog will focus on unexplored communities while confronting society's biggest issues, from climate change and race relations to media freedoms and gender inequality. Key titles from Ruptly's library include Dyatlov Group's Journal: The Last Page, detailing the infamous Dyatlov Pass mystery in which nine Russian hikers died in the northern Ural Mountains in February 1959; Journalism on Trial, which explores UK media freedoms; Exporting Homophobia, a detailed look at the history of homophobia in Kenya and Uganda; Black Lives: Trap, which examines the structures at the root of racial inequality in America; and Europe's Trapped Child Refugees, which documents the circumstances surrounding thousands of child refugees in Melilla, Northern Africa.
Also on tap for buyers at this year's market are Oury Jalloh: Death in Cell #5, investigating the death by burning of an asylum seeker in German police custody; Cholitas: The Women Transforming Bolivia, which follows the indigenous Bolivian women spearheading societal change to end gender discrimination; No Way Back: Water, which explores Earth's enduring water crisis; Grave Games, about the Hungarian Undertakers' Association and their mission to "earn their misunderstood craft the admiration it deserves"; and No Way Back: The Animal Kingdom, following a group of environmentalists determined to prevent mass animal deaths and extinctions.
RO*CO FILMS
Topping the California-based distributor's doc slate is White Noise, the first-ever feature-length documentary produced by The Atlantic. Directed by Daniel Lombroso, the 94-minute film offers unprecedented access into the heart of far-right nationalist movement, unpacking how populist and racist ideologies are refined, weaponized and injected into the mainstream.
Additional titles being presented to market include Bud Force and John Langmore's Cowboys (pictured below; 80 minutes), documenting modern working cowboys on some of America's largest and most remote cattle ranches; Gerry Fox's Burning Man: Art On Fire (80 minutes), chronicling a cast of artists as they bring their massive installations and sculptures to the annual Burning Man festival in Nevada's Black Rock Desert; Steven Janssens' Crazy Money (93 minutes), which follows villagers in Uganda who are given a small monthly stipend for two years; and Aideen Kane, Lucy Kennedy and Maeve O'Boyle's The 8th (94 minutes), tracing Ireland's campaign to constitutionally ban abortion.
Recently released titles in the Ro*co Films' slate include Maria Finitzo's 108-minute feature The Dilemma of Desire; Réka Szabó′s The Euphoria of Being (83 minutes); Bill Haney's Jim Allison Breakthrough (83 minutes); Joe Piscatella's Mai Khoi & The Dissidents (71 minutes); and Ra'anan Alexandrowicz's The Viewing Booth (71 minutes)