An extensive array of non-fiction titles will be launched at Cannes during the 2019 MIPTV market, running April 8-11. Ahead of the excitement, Realscreen presents the second part of our round-up of titles heading to the Croisette. Read part one of our guide here. Watch for part three of the Shopper's Guide tomorrow, April 3. 
BLUE ANT INTERNATIONAL
Transatlantic premium content distributor Blue Ant International, a division of Blue Ant Media, is growing its content offering with the acquisition of 19 new titles just in time for the French television confab.
Several high-profile true-crime series are among the titles heading to the French Riviera, including BTK: A Killer Among Us (2 x 60 minutes; Cream Productions), which takes a look at Dennis Rader's murderous legacy as BTK; and Fred & Rose West: House of Horrors (1 x 60 minutes; Blink Films), which details the killings that took place in the husband-and-wife serial killers' home.
Also among the titles are three paranormal series: My Worst Nightmare (10 x 60 minutes; Pixcom Productions), Paranormal Survivor V (10 x 60 minutes; Our House Media) and the second season of UFO's The Lost Evidence II (10 x 60 minutes; Megalomedia).
Meanwhile, Blue Ant will venture to Cannes with natural history programming that includes Dogs with Extraordinary Jobs (5 x 60 minutes; Oxford Scientific Films), a series that spotlights dogs and how their natural abilities are being harnessed to improve lives; Turtle Beach (1 x 60 minutes; Renegade Pictures & Merit Entertainment), which follows the complete story of a turtle nest; My Gay Pet and Other Animals (1 x 60 minutes; Arrow Media), which explores the question 'can my pet be gay?'; Hope for Wildlife IX (13 x 60 minutes; Arcadia Entertainment), a series that examines what happens when humans encroach on wildlife; and Carpathian Predators (2 x 60 minutes; Blink Films), which shows a place where humans have adapted to coexist with animals.
Other highlights include The Art of Craft (5 x 60 minutes; Beach House Pictures), a documentary that looks at modern-day craftsmen and artists; Rich Kids Go Homeless (6 x 60 minutes; Zeppelin Films), featuring affluent youth who experience homelessness for a few days; Respect Your Elders (4 x 60 minutes; Zeppelin Films), which puts young and older people in a home together; The Bryk Retreat (6 x 30 minutes; Saloon Media), featuring designer Danielle Bryk as she makes over a lake house retreat; and Coolest Places to Stay (6 x 30 minutes; Architect Films), which looks at beautiful and unique homes where people can stay.
Returning titles include season two of Hellfire Heroes (8 x 60 minutes; Pixcom International), season three of 100 Day Renovation: 99 Problems (8 x 60 minutes; Stripe Media), and a second season of Sarah Off the Grid (6 x 60 minutes; Alibi Entertainment).
RED ARROW STUDIOS INTERNATIONAL
Global distributor Red Arrow Studios International is touching down in France with a portfolio of new programs, including a series that reveals the inner workings of one of the most famous news organizations in the world.
First up is The Weekly (30 x 27 minutes; The New York Times & Left/Right for FX and Hulu), the first-ever narrative news TV series from The New York Times. Each episode of the series is experienced through Times reporters and their subjects and sources from around the world; and delves into the stories behind the headlines that would otherwise be cut.
Further titles hitting Southern France include Renovate Don't Relocate (20 x 43 minutes; Outline Productions for UKTV), which mixes smart technology, design and engaging stories in the new home makeover format that not only transforms the homes, but their functionality; factual format Every Family Has A Secret (3 x  60 minutes; Artemis Media for SBS TV), which chronicles individuals as they explore everything from long-held family secrets to buried scandals; and dating format Next Exit: Love (Fandango Film for SAT.1), in which two singles, matched by a relationship expert, carry out a blind date in a car.
Completing Red Arrow Studios International's slate are the four-part docuseries The Curse of the Vologne (4 x 45 minutes; Elephant Group for France 3), which looks at the 1984 cold case murder of four-year-old Grégory Villemin that still haunts France; action game show Beat the Rooms (1 x 120 minutes; Nippon TV and Red Arrow Studios; pictured, below), which challenges participants not to do something; and social-experiment format The Restaurant That Makes Mistakes (1 x 120 minutes; co-produced by CPL Productions and Motion Content Group for Channel 4), in which a group of 14 people, all living with dementia, are tasked with running a restaurant with a top chef leading the crew. Over a five-week period, the group take on all the roles of a busy restaurant with celeb diners and the public dropping by to test the newly trained staff.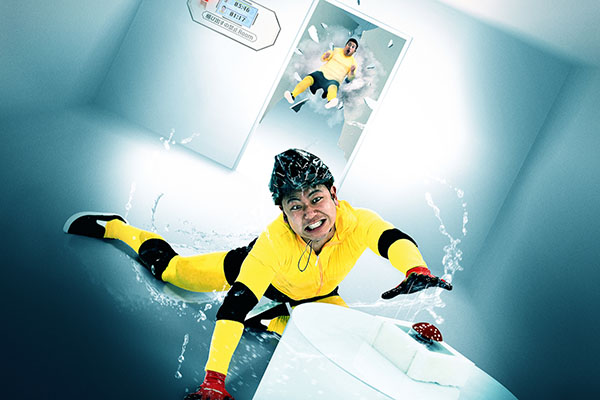 DRG
London-based content distributor Digital Rights Group (DRG) arrives at MIPTV this year with a slate of programming comprising of new factual titles and fact ent formats.
Leading DRG's factual slate is history title Dynasties (4 x 60 minutes; WildBear Entertainment), which examines the fame and fortune of some of the world's most powerful families.
Paranormal Captured (6 x 60 minutes; Woodcut Media), meanwhile, looks at terrifying supernatural stories from around the world, while Animal Rescue School (6 x 60 minutes; Middle Child) follows the arduous job interview process required to become an RSPCA Inspector.
Motor-focused series Lazy Boy Garage (10 x 30 minutes; October Films) sees vintage wheels from around the world brought to Britain where they are transformed and sold on the international market.
New to DRG's growing true crime catalog is Detectives: My Killer Case (6 x 60 minutes; Midnight Oil Pictures), an intense and visceral series that delves into a selection of career-defining investigations of complex and violent crimes.
New DRG formats making their way to Cannes includes the culinary competition title The Brigade from Expectation Factual, while Youngest Media's competition format Small Fortune sees participants steady their nerves as they compete in tiny miniaturized worlds in order to win big cash prizes.
Finally, average people who race their own wheels is subject of NRK's motor competition format, Sixth Gear, while competitive reality format The Ultimate Spy (Strix Norway) features contestants who learn the art of espionage before doing whatever it takes to keep their cover in a strange city.
FREMANTLE
Fremantle is bound for the French Riviera with a slate of premium titles across genres, including unscripted content ranging from the history of the slave trade to the legacy of punk rock.
Enslaved (6 x 60 minutes) from Associated Producers and Cornelia, retraces the sea voyages that brought Africans to what would become America as slaves. The series is hosted and executive produced by Oscar-nominated actor and activist Samuel L. Jackson (pictured, below).
In Epix's Punk (4 x 60 minutes), from Network Entertainment, explores the history and legacy of punk, delving into the music, fashion, art and the DIY attitude of the subculture. Punk is executive produced by John Varvatos and punk legend Iggy Pop.
Expedition with Steve Backshall (10 x 60 minutes), from True to Nature for BBC2 and Dave UK, follows wildlife expert adventurer Backshall and his team on their globe-trotting adventures.
I Am Richard Pryor (1 x 120 minutes) and I Am Jackie O (1 x 120 minutes), from Network Entertainment for Paramount Network (U.S.), are two of the latest entries in the I Am series offering original interviews and archival footage of their subjects: Richard Pryor and Jacqueline Kennedy Onassis, respectively.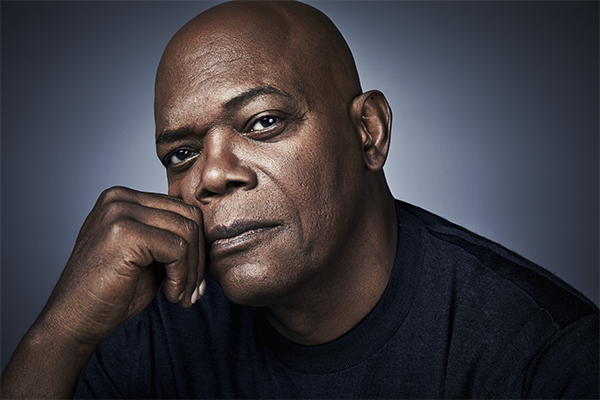 TERRANOA
Paris-based film distributor Terranoa is bringing a full slate of new titles to MIPTV across travel and lifestyle, current affairs, history and science, and wildlife.
In the travel and lifestyle genre, French sales outfit is offering up the culinary program Planet Chef (8 x 52 minutes), which showcases the new generation of talented chefs who are both native to France and born abroad; and travelogue Europe's Most Famous Railway Stations (5 x 52 minutes, 5 x 43 minutes & 5 x 30 minutes), which recounts the construction of five iconic railway stations built in the 19th century.
In the current affairs file, Terranoa is bringing a swath of titles to Cannes, including the documentary Globesity (52 minutes & 90 minutes), which investigates how the obesity epidemic can be stopped; Watt The Fish (1 x 52 minutes), in which three small-scale fishermen fight the electric fishing industry that both threatens their livelihoods and the marine ecosystems; Qatar Charity Papers (52 minutes & 90 minutes), which provides an in-depth investigation to Qatar's religious activities in Europe by journalists and Middle East experts Georges Malbrunot and Christian Chesnot; investigative series Business At Any Cost, When Corporate Law Rules The World (1 x 90 minutes), which investigates big money and its threat on national sovereignty across Europe and the Americas; and Salman Rushdie: Death On A Trail (1 x 52 minutes), which provides an intimate portrait of Salman Rushdie 30 years after the publication of The Satanic Verses.
Elsewhere, Terranoa's history history portfolio will include Pompeii Rising (52 x 90 minutes), which features leading experts who try to find new clues surrounding the disaster that hit the city in 79 AD; The World of Khufu (1 x 52 minutes), showcasing archaeological missions and clues from various Egyptian sites that offer new insights into how the Egyptians built the Great Pyramid; and the three-hour series Decolonisation (3 x 52 minutes), which reveals the untold story of decolonization in Africa, the Middle East and Asia.
Also making up the history slate are Rape In War: The Poisoned Weapon (1 x 52 minutes), which exposes 70 years of rape, enslavement and sexual torture used as a weapon of warfare; Versailles Rediscovered: The Sun King's Vanished Palace (1 x 52 minutes), which revisits forgotten parts of the iconic palace; and Eiffel Tower: Story of an Incredible Bet (1 x 52 minutes), which examines the challenges the Eiffel Tower faced upon construction.
Wrapping Terroanoa's glut of programming heading to Cannes are science, environment and wildlife projects, including Sounds of Nature (3 x 52 minutes), which follows experts across five continents as they seek out the sounds produced by animals, birds and insects; Uganda, Through The Eyes of a Chimp (1 x 52 minutes), which traces Toti, an alpha male chimpanzee who unveils the beauty of the country's nature; Sea Lion Rescue (1 x 52 minutes), in which two Mexican women and an international team of wildlife experts work to save the animals from certain death via discarded or lost fishing nets; and Megafires: The Global Threat (2 x 52 minutes & 90 minutes), which chronicles a dedicated global community of firefighters, scientists and fire experts who try to find a new approach to the growing threat of devastating wildfire.
Finally, science fiction and the technology of sense enhancement meld together in Human + Taking Our Sense To The Next Level (5 x 48 minutes). The series explores how the two will revolutionize our senses in addition to the stories of people whose lives are being turned around through this new technology.
APC STUDIOS
Paris-based indie producer and distribution APC Studios is bringing two fresh documentary-focused projects to the Promenade de la Croisette.
First up is the 52-minute one-off special Moon Wars (La Compagnie Des Taxi-Brousse for Arte), which looks at a number of challenges humanity will have to grapple with to extend their influence to the moon and beyond.
Meanwhile, stereotypes of French people are the subject of French Bashing/French Loving (2 x 52 minutes; Canal+; pictured, below). Produced by O2B Films, the two-part program is a lighthearted look at stereotypes of France, both as a country of lazy, arrogant snobs, while simultaneously being admired as a land of culture and love.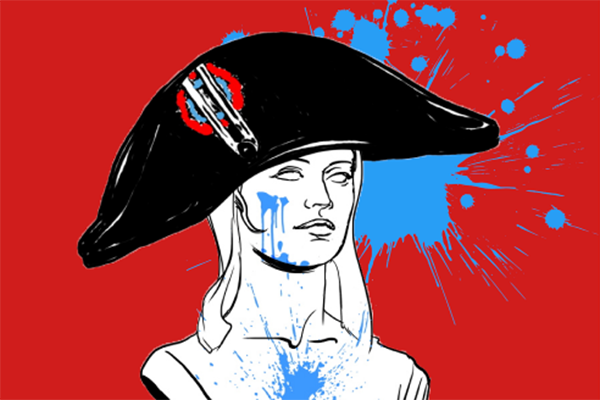 LINEUP INDUSTRIES
Amsterdam-based indie international distributor Lineup Industries is bringing the format Therapy to MIPTV.
Originally produced by Panenka for Belgium's VRT (Canvas), Therapy (8 x 40 minutes) brings audiences into the intimate therapist-client space. Each episode will focus on three anonymous clients' stories, with their sessions spanning over several months. Additionally, Therapy follows how the therapists deal with the stories they hear from their clients, and how they approach challenging cases.
ZED
French indie producer and distributor ZED continues to make history content a focus of its catalog, launching two new docuseries in the French Riviera.
Produced by Tohubohu and Slug News for France Télévisions, Iraq, Destruction of a Nation (Iraq, Destruction d'une Nation; 4 x 52 minutes) is an ambitious series that aims to tell the full story of Iraq's geopolitical chaos over the past 40 years. The series features exclusive access, recently declassified documents, and testimony of key figures.
Meanwhile, the Indigènes Productions-made Megapolis: The Ancient World Revealed (4 x 52 minutes; RMC Découverte; pictured, below) brings back to life the greatest ancient cities – Athens, Alexandria, Tikal and Rome. Using CGI reconstructions with contemporary footage of these sites, and with the contribution of renowned experts, Megapolis spotlights these architectural sites and lost civilizations that created the foundations of our modern world.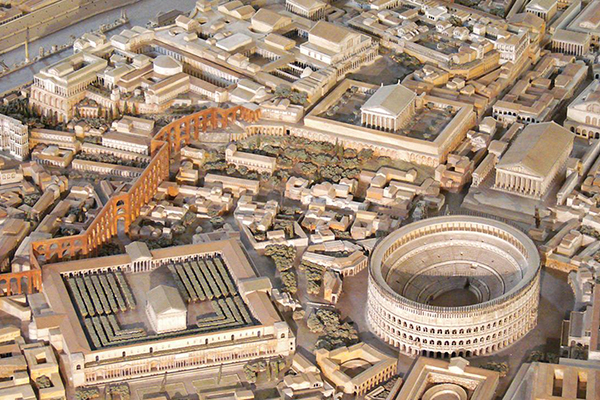 FEELSALES
International documentary-focused sales agency Feelsales is heading to the shores of Cannes with films that span geography, culture and the natural world.
The story of nine Indian girls who are chosen to rep their country at the Street Child World Cup 2018 in Moscow, Russia is the subject of Jacco Groen's Streetkids United 3: The Road to Moscow (1 x 60 minutes). The girls, who face violence and abuse on a daily basis, inspire those they meet with their optimism and spirit as they hope to become a role model for other street children.
Director Santiago Dominguez-Solera, meanwhile, follows the current life of the Inuit of West Greenland in his 50-minute film The Last Frontier: The Inuit of West Greenland, while León Siminiani's Notes For A Heist Film (1 x 90 minutes) looks at a documentary filmmaker who fantasizes about making a heist film, and filmmaker Javier Ríos' Return (1 x 50 minutes) looks at the relationship between environmental issues, government and geopolitical tensions.
Elsewhere, Daniel Krikke's 72-minute film, Scared of Revolution, examines the personal struggles of performance poet Umar Bin Hassan of The Last Poets; director Miguel Ángel Jiménez Comenar's A God In Each Lentil (1 x 95 minutes) tells the story of a screenwriter as he returns to his hometown to help his brother and cousin write a cookbook about his Michelin star family restaurant L'Escaleta; and Aitor Berziartua Arruabarena and Ander Iriate Álvarez's BD13 (1 x 73 minutes) looks at Basque food culture.
Wrapping the MIPTV-bound catalog are Alex Dioscórides' Overbooking (70 minutes & 56 minutes); Pep Martín and Xavi Campreciós' Mies On Scene: Barcelona in Two Acts (1 x 58 minutes); Annie Gisler's La Petit Mort (The Little Death; 61 minutes & 58 minutes); Melissa Silva Franco's The Exile of Maria Teresa (80 minutes & 52 minutes); Jaime Murciego and Pablo Iraburu's Cholitas (80 minutes & 52 minutes); and Ariadna Relea's Blazing The Trail (80 minutes & 52 minutes).
FLAME DISTRIBUTION
Australian sales house Flame Distribution will be launching more than 240 hours of new content at this year's MIPTV market in Cannes, with a slate that spans factual, lifestyle and reality, and documentary.
Highlighting the Sydney-based distributor's France-bound portfolio are adventure series Only in Australia (8 x 60 minutes; Prospero Productions for NGC Network Australia), which follows four young Aussies as they travel across their home continent to discover what makes Australia unique; wildlife series The Cat Report (13 x 30 minutes; WildEarth TV; pictured, below), which intimately documents the everyday lives of lions, cheetahs, hyenas and leopards in Kenya; and the children's science program Does It Fart? (10 x 4 minutes; Yellow Bear Studios for CBC Canada), which investigates all the world's creatures who pass gas.
Elsewhere, Flame's science series The Curious Mind (4 x 45 minutes; Ruckus Media for TVNZ) explores the miracles of the human mind with the help of one of the most advanced AI models on the planet, while slow TV series The Kimberley Cruise (1 x 3 hour/1 x 14 hour; Mint Pictures for SBS Australia) takes viewers across the 1,001 nautical miles of coastline between Broome and Darwin in Northwestern Australia.
Finally, culinary series Cooking Hawaiian Style (13 x 22 minutes; Hawaii Entertainment Group for Lifestyle Network) will examine what makes Hawaii so special and unique through food; and America's Most Unusual Festivals (1 x 53 minutes; Moshman Productions) explores the weirdest annual celebrations that America has to offer, from the Rattlesnake Roundup in Texas to Mike The Headless Chicken Festival in Colorado.
Attending MIPTV for Flame will be Phil Barnsdall-Thompson, VP of acquisitions for the UK, Europe & North America; Eileen Pesah, SVP of content sales for the UK & EMEA; and Pamela Garelick VP of content sales for CIS, CEE, Balkans, Turkey & Israel.