In partnership with Realscreen, industry veterans T Ferguson and Patrick Jager are presenting the second episode of video series The Distillery.
Here, Jager and Ferguson are joined by Michael Wayne (Kin Community), Tim Thompson (RevThink) and Brendan Gaul (Mediabrands) to discuss ways to maintain a healthy balance between what's profitable and what's practical during moments of upheaval and uncertainty. The conversation ranges from opportunities for brands to move into content in the current environment, to the evolving cross-platform power wielded by talent in a fragmented age of media.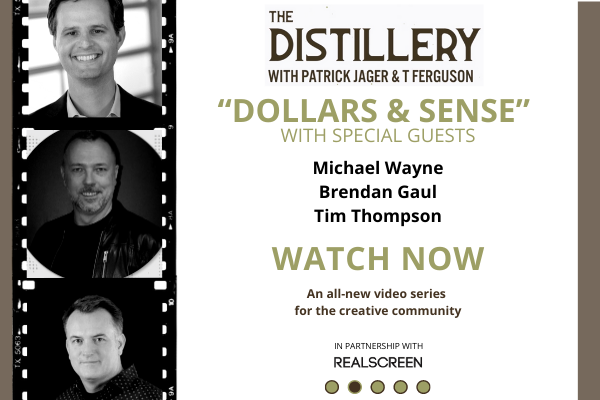 MORE ON THE PANELISTS:
Michael Wayne is CEO of Kin Community, a content and media company geared towards women in their "builder" years — women building careers, homes and families.
Tim Thompson is chief of revolution thinking at RevThink, a consultancy that helps creative entrepreneurs thrive in business, life, and career.
Brendan Gaul is global chief content officer for Mediabrands, the media and marketing solutions division of Interpublic Group, whose clients include many of the world's most recognizable and iconic brands.
To view the latest episode of The Distillery, click here.