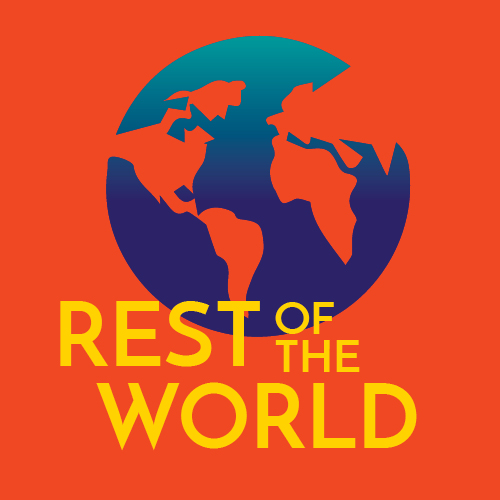 CJ ENM
South Korea | www.cjenm.com
Number of hours produced in 2020: 2,000+ hours
Number of employees: 2,510
Recent productions from 2020: I Can See Your Voice season 8, I-Land
Upcoming productions for 2021: Show Me The Money season 10, The Great Escape season four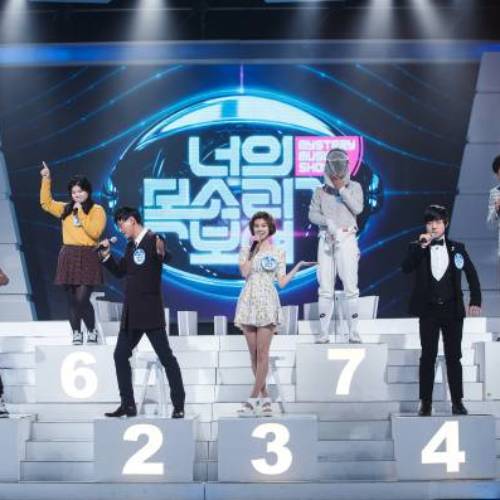 Korean formats have been some of the most successful globetrotters in recent years, and in the case of South Korean producer/distributor CJ ENM, it's behind one of the biggies: I Can See Your Voice (pictured). First airing in Korea in 2015, it's a "music mystery" show in which celebrity judges need to identify good or bad singers without hearing them sing a note, and has been broadcast in 18 countries thus far, including the U.S. via Fox and the UK, on the BBC. The British version, produced by Naked and Thames, is off to a strong start, with 3.4 million tuning in for the third episode.
Also behind the unscripted format Grandpa Over Flowers (which aired on NBC for two seasons as Better Late Than Never), the company, with extensive work in drama, music and film, is set to make more inroads internationally in the year ahead, with a project set for HBO Max currently in development. The as-yet-untitled competition series, produced with Endemol Shine Boomdog, will follow the search for a Latin American boy band trained in K-Pop. BW
OFF THE FENCE (a ZDFE company)
Amsterdam, Bristol | www.offthefence.com
Number of hours produced in 2020: 30
Number of employees: 80+
Recent productions from 2020: My Octopus Teacher, Born to Be Wild (ZDF/Arte), Oceans Africa, American Volcano (Nat Geo)
Upcoming productions for 2021: Rescued Chimps of the Congo with Dr Jane Goodall, New Kids in the Wild Season 2, Africa from Above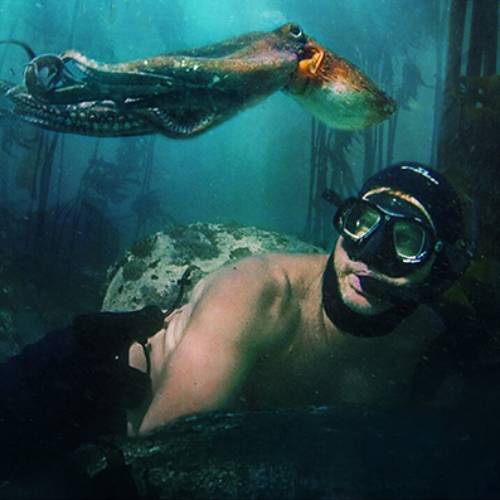 A mainstay in natural history programming, Off the Fence made major inroads into the streaming world in 2020 via the fall launch of the WaterBear Network, a video on demand service backed by the producer/distributor as well as parent company ZDF Enterprises, dedicated to original and curated content inspired by the UN Sustainable Development Goals (SDGs). Ellen Windemuth, founding CEO of Off the Fence, is also serving as CEO for the nascent streamer.
But before news of WaterBear arrived, the company's production division was garnering substantial buzz for programming on another streamer through its feature doc My Octopus Teacher (pictured), for Netflix. Directed by Pippa Ehrlich and James Reed, the film follows producer/director Craig Foster as he develops, over the course of his daily swims, a special bond with a curious octopus. Snaring scads of prizes at the Jackson Hole Festival, the film also claimed a BAFTA for best documentary and the Oscar for best feature doc.
There were also notable moves on the staffing front, with former distribution head Bo Stehmeier returning to the OTF fold after a stint at Red Arrow Studios International — this time as co-CEO with Windemuth. Late in 2019, Antidote Productions co-founder Leila Monks joined OTF to head up commissioning, and in May of 2021, former BBC NHU alumni Debbie Hinnigan joined the team as the head of natural history. BW
OTHER INTERNATIONAL GLOBAL 100 COMPANIES
Beach House Pictures (a Blue Ant Media company)
Singapore | www.beachhousepictures.com
Ed Stafford: First Man Out, MasterChef Singapore
CJZ
Chippendale, NSW | www.cjz.com.au
Murder in the Outback, Life Drawing Live
Eureka Productions
Sydney, Australia; Los Angeles | www.eurekagroup.tv
Holey Moley, Dating Around, Full Bloom
Gebrueder Beetz Filmproduktion
Cologne | www.gebrueder-beetz.de
A Perfect Crime, The Forum
Les films du poisson
Paris | www.filmsdupoisson.com
Return to Kigali, The Black Book
HONORABLE INTERNATIONAL MENTIONS
Beyond Productions
Sydney | www.beyond.com.au
Deadly Women, Selling Houses Australia
EQ Media Group
Sydney, Auckland, Los Angeles, Vancouver | www.eqmedia.group
How the Nazis Lost the War
NHNZ (a Blue Ant Media company)
Dunedin, New Zealand | www.nhnz.tv
Mysterious Planet, Shark vs. Surfer
Prospero Productions
Fremantle, Western Australia | www.prospero.com.au
Outback Opal Hunters, Outback Truckers
Terra Mater Factual Studios (a Red Bull company)
Vienna, Austria | www.terramater.at
Okavango: River of Dreams; Corona: The Pandemic and the Pangolin
Zed
Paris | www.zed.fr
Frozen Kingdom of the Snow Leopard; Genius Sea Hunters