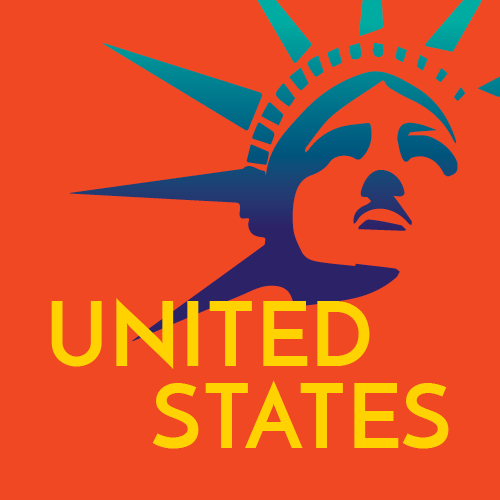 AMPLE ENTERTAINMENT
Los Angeles | www.ampleent.com
Number of employees: 75-100
Number of hours in 2020: 60
Recent projects: 9 months with Courteney Cox season three (Facebook Watch), Kangaroos: The Story of Mala (Netflix), Murder in the Heartland season 4 (Discovery+), Could You Survive the Movies? season two (YouTube), The Fog of Murder (ID), Life Under Renovation (Discovery+), Lost Gold of WWII (History)
Upcoming projects: Unannounced greenlit series with Adam McKay, greenlit HBO series, partnership with Samuel L. Jackson on an unannounced film, blue chip natural history series for a major broadcaster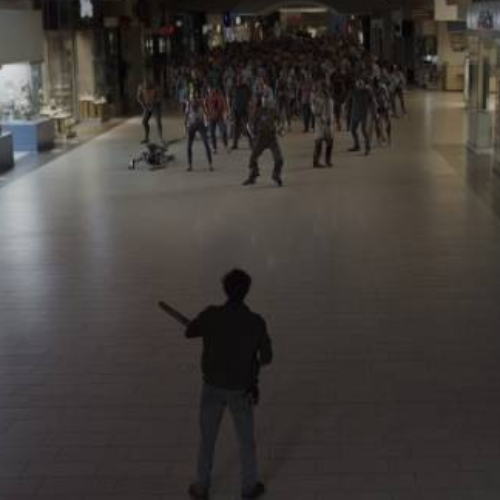 In the last year alone, Ari Mark and Phil Lott's Ample Entertainment has steadily expanded its presence with the launch of a dedicated natural history unit, new hires and a growing slate of feature docs, docuseries and premium non-fiction.
The production house behind such programming as A&E's Emmy-winning Cold Case Files, Facebook Watch's 9 Months With Courteney Cox and the Emmy-winning YouTube Originals series Could You Survive the Movies? (pictured) describes itself as lean and filmmaker-driven — and it's got the partnerships to prove it.
Ample has linked up with the likes of Steven Spielberg's Amblin Television, Jason Blum's Blumhouse Television and Courteney Cox's Hopper Productions. The company has also supported independent films including Aisling Chin-Yee and Chase Joynt's No Ordinary Man, an official selection of the 2020 Toronto International Film Festival.
Expanding the operation into new territory, co-founders Mark and Lott announced the launch of Ample Nature in July, with plans to bring a slate of blue-chip projects to screens globally — including the upcoming Netflix project Kangaroos: The Story of Mala.
Network partners that nominated the company for the Global 100 this year cited a commitment to "making emotionally compelling content" while describing the company as "hardworking, creative and fun." Jillian Morgan
GLASS ENTERTAINMENT GROUP
Philadelphia, PA | www.glassentertainmentgroup.com
Number of hours produced in 2020: 55
Number of employees: 130
Recent projects: Lincoln: Divided We Stand (CNN); Murder Nation (HLN); Queen of Stylez (Snapchat); Frozen in Time (HGTV); Rifkin on Rifkin, Masterminds of Murder (Oxygen); My Life on MTV (MTV Intl.)
Upcoming projects: Confronting Columbine (podcast); My Mother's Killer (podcast); Heartland Docs DVM – season 4 (Nat Geo Wild); unannounced TLC projects; unannounced A&E project; unannounced HGTV series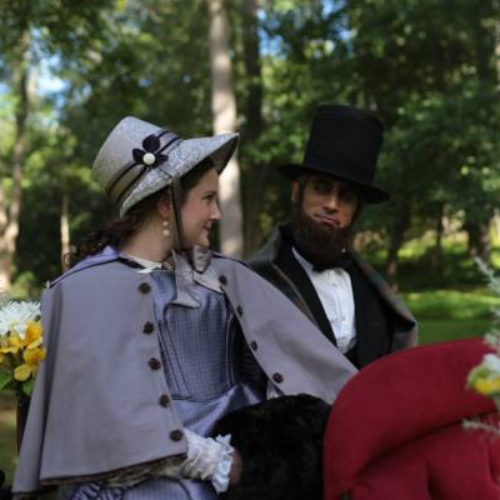 Founded in 2000 by television journalist Nancy Glass, GEG has built a sizeable slate that crosses genres, as well as a widening range of buyers. The company has been an active part of the true crime boom, with multiple projects for NBCUniversal cable net Oxygen, and also has a deft touch with character-led docuseries (see Heartland Docs DMV for Nat Geo Wild) and explorations of multi-faceted historical figures — see Lincoln: Divided We Stand (pictured) and The Pope: The Most Powerful Man In History, both for CNN.
Having branched into the podcast biz in 2019, GEG is proving equally adept at finding subjects that resonate with listeners, with Confronting: O.J. Simpson, produced in partnership with Wondery, as one of the most downloaded podcasts of 2019. The podcast slate also draws heavily on true crime, with Confronting: Columbine having premiered May 4. GEG VPs Andrea Gunning and Ben Fetterman added heading up the podcast division to their remits this year.
The prodco also made further moves into the lifestyle space with HGTV series Frozen In Time, featuring actor Maureen MCormick and architect/designer Dan Vickery. Another HGTV connection arrived in the form of a joint venture, Balthazar Entertainment, with Brian Balthazar, who served as an EP on programming for the Discovery-owned net.
Network partners nominating GEG for the Global 100 were effusive in their praise for the prodco and its founder, with one calling Glass "a true professional and expert in her craft." Another enthused: "With Nancy's impressive journalism roots, Glass always finds unique entry points, and new points of view, even with stories you think you know. The entire creative process is always first-rate — from development to delivery." BW
ITV ENTERTAINMENT (an ITV America company)
Los Angeles, New York | www.itv-entertainment.com
Number of hours produced in 2020: 115
Number of employees: Roughly 1,200
Recent programs: Love Island (CBS), Queer Eye (with Scout Productions; Netflix), The First 48 (A&E); The Chase (ABC)
Upcoming programs: Love Island season three, The Chase season two; Queer Eye season six; Hell's Kitchen season 20 (with A. Smith & Co.); Called to the Wild (Nat Geo)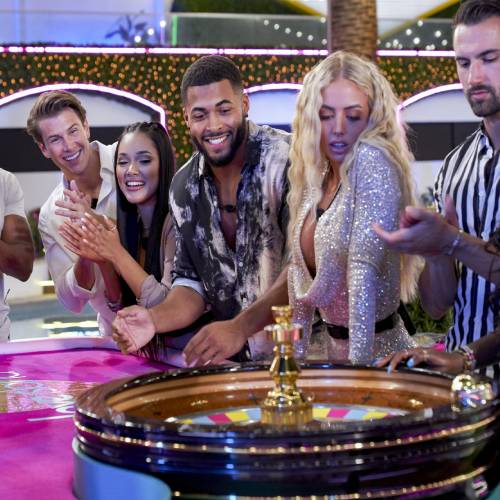 Necessity was the mother of invention for scores of productions across the schedule in 2020. In the case of ITV Entertainment's U.S. version of the Love Island format (pictured) for CBS, rather than put the program on hiatus due to restrictions imposed by COVID-19, which is what happened in the UK, the prodco instead worked towards finding a pandemic-proof production solution.
The team decided to move the action from the original location of Fiji to the more contained environs of the Cromwell, a luxury hotel in Las Vegas, and took over multiple Caesars Entertainment hotels to provide bubbles for cast and crew. In this case, what happened in Vegas certainly didn't stay there, as the second season was up 25% in ratings over the first for CBS, with 24.4 million unique viewers and 53 million video views across platforms. A third season has been confirmed for this summer, and this time around, the cast and crew are heading to Hawaii.
ITV Entertainment also brought another UK format stateside — quiz show The Chase. As it happens, the most recent version for U.S. broadcaster ABC is the second American attempt at the format, with its first U.S. iteration airing on GSN in 2013. Debuting in January of this year, the game show's premiere nabbed 7.3 million viewers and the show won its 9 p.m. time slot in three of its first four weeks on air.
Meanwhile, Queer Eye, produced with Scout Productions, picked up its third consecutive Emmy for outstanding structured reality program, its eighth Emmy overall. Hell's Kitchen, produced with A. Smith & Co. for Fox, also headed to Vegas for its 19th season, and true crime staple The First 48 aired its 21st season for A&E. BW
LEFT/RIGHT (A Red Arrow Studios company)
New York, NY | www.leftright.tv
Number of hours produced in 2020: 80
Recent programs: The Circus (Showtime), Frontline (PBS), The New York Times Presents (FX/Hulu), The Zoo (Animal Planet), Ride With Norman Reedus (AMC), UnWell (Netflix)
Upcoming programs: Dark Was the Night: The Life of Hitler (CNN); Chef Boot Camp (Food Network); 9/11: Four Flights (History)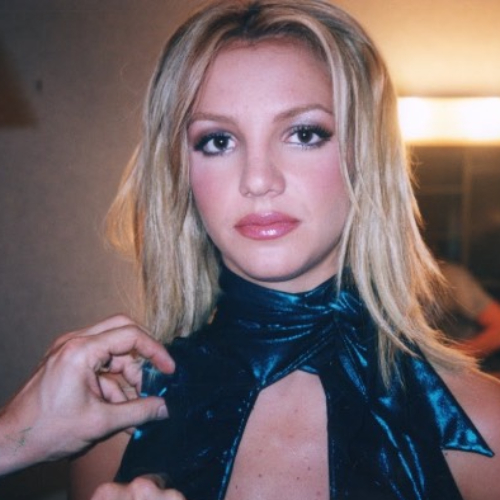 Co-founded by Banks Tarver and Ken Druckerman in 2006, this New York-headquartered prodco is bringing in its 15th year riding the buzz from Framing Britney Spears (pictured), part of its New York Times Presents series produced in conjunction with the Times for Hulu and FX. The doc dove into the story behind the pop star's court-mandated conservatorship and the various controversies that have dogged her over the course of her career, and garnered plenty of good press notices, including Variety's assessment of the program as a "clear eyed look at a public life gone silent."
While some productions may use the phrase "ripped from the headlines" to add currency to more salacious treatments of stories making the rounds, Left/Right programs make authenticity a central focus, melding documentary technique with narrative punch. It's a recipe that has worked for seven seasons of The Circus, a Showtime series that kicked off in 2016 following the Trump campaign and has since continued to cover the topsy-turvy American political landscape, up to the 2020 election and the current administration.
Other highlights in the Left/Right roster include (Un)Well, a six-part docuseries that takes a critical look at the wellness trend for Netflix; The Zoo, which took viewers behind the scenes of the Bronx Zoo for Animal Planet; and its 'Frontline' exploration of the "rise and reign of Jeff Bezos," Amazon Empire. BW
MAGICAL ELVES (a Tinopolis company)
Los Angeles | www.magicalelves.com
Number of hours produced in 2020: 100
Number of employees: 40
Recent projects: Top Chef, Top Chef: Last Chance Kitchen (Bravo); Nailed It!, Sugar Rush, Sugar Rush Christmas, Best Leftovers Ever! (Netflix); Cold Justice (Oxygen); Brain Games (Nat Geo)
Upcoming projects: Top Chef season 18, Top Chef Amateurs (Bravo); unannounced projects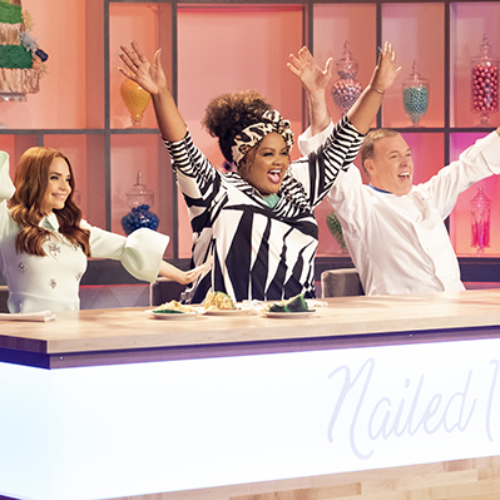 Celebrating its 20th anniversary in business this year, Magical Elves has long been a mainstay of the Global 100 list. The Tinopolis-owned company specializes in producing hit reality TV series, frequently in the lifestyle space, and was once again consistent on that front in 2020.
New seasons of the Bravo cooking competition series Top Chef and the Netflix bake-off contest Nailed It! (pictured) continued to be popular hits in 2020. And the company's Netflix docuseries following stand-up comedian Kevin Hart, titled Kevin Hart: Don't F**k This Up, was well received upon its release at the end of 2019.
In all, the prodco's series received seven Emmy Award nominations, six Critics Choice nominations and one TC Award nomination last year.
Aside from the award recognition, Magical Elves, originally founded by Jane Lipsitz and Dan Cutforth (who left the company in 2019 to form Alfred Street Industries), has prided itself on commitment to diversity both on-screen and behind the scenes. Leading the company now are co-CEOs Casey Kriley and Jo Sharon, and the outfit bills itself as one of the few unscripted prodcos with women in the majority of leading roles.
On screen, the company reports that 75% of the cast and talent on their shows in the past year have been women and/or people of color, and 50% are part of the LGBTQ+ community. Nicole Byer, the host of Nailed It!, became the first Black woman to be nominated in the Emmys' outstanding host category.
On the way: another addition to the Top Chef franchise in Top Chef Family Style for NBCU streaming service Peacock. Andrew Jeffrey
TRILOGY FILMS
San Francisco, CA | www.trilogy-films.com
Recent productions: The Way I See It (Focus Features); John Lewis: Good Trouble (Magnolia/Participant, CNN)
Upcoming for 2021: Rise Again: Tulsa and the Red Summer (Nat Geo); The Me You Can't See (Apple TV+)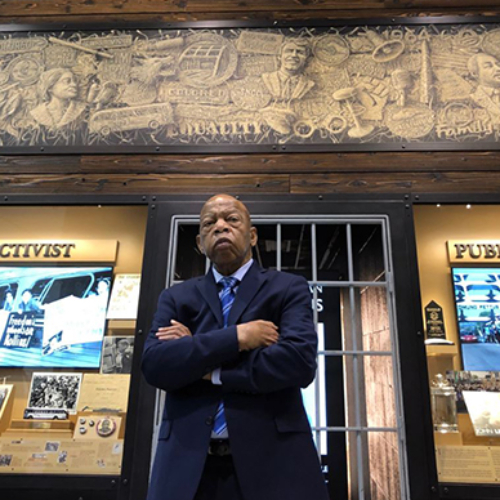 Dawn Porter turned her career trajectory from law to film in the first decade of the 2000s, executive producing documentary and narrative films. Porter made her directorial debut with Gideon's Army (2013), a documentary about three Black public defenders in the South, which won best editing at Sundance and was nominated for an Independent Spirit Award and an Emmy.
Porter's Spies of Mississippi (2014), about a secret, state-funded anti-civil rights movement, and Trapped (2016), exploring TRAP Laws (Targeted Regulation of Abortion Providers) that regulate abortion clinics in the South, both aired as part of PBS' 'Independent Lens' doc strand. Additionally, Trapped won the Special Jury Prize for Social Impact Filmmaking at Sundance and went on to win a Peabody Award.
Her most recent works, all released in 2020, examine the lives of three Americans who made an impact on the political and social climates, including Obama White House photographer Pete Souza (The Way I See It), Clinton advisor and civil rights leader Vernon Jordan (Vernon Jordan: Make it Plain), and civil rights icon and U.S. Congressman John Lewis (John Lewis: Good Trouble, pictured).
On the slate for 2021 is the recently-premiered high-profile project for Apple TV+, The Me You Can't See, executive produced by Oprah Winfrey and Prince Harry and exploring mental health with such guests as Lady Gaga and Glenn Close. In April of this year, U.S. superindie Industrial Media announced an overall deal with Porter's Trilogy Films, through which the Trilogy team will produce and develop non-fiction projects for film, TV and streaming with Industrial Media's support. In announcing the deal, Industrial Media principals Aaron Saidman and Eli Holzman said of Porter: "She is a gifted filmmaker and a prolific producer with a passion for stories that are as engaging as they are meaningful." Kim Izzo, BW
OTHER U.S. GLOBAL 100 COMPANIES
1895 Films
Los Angeles / www.1895films.com
The Real Right Stuff, Apollo: Missions to the Moon
44 Blue Productions (a Red Arrow Studios company)
Burbank, CA / www.44blue.com
Nightwatch, Twisted Sisters
495 Productions
Burbank CA / www.495productions.com
Jersey Shore Family Vacation, Floribama Shore
A. Smith & Co. (a Tinopolis company)
Toluca Lake, CA / www.asmithco.com
Titan Games, American Ninja Warrior
B17 Entertainment (an Industrial Media company)
Los Angeles / www.b17entertainment.com
History of Swear Words, Craftopia
Big Fish Entertainment (an MGM company)
New York, NY / www.bigfishusa.com
Live Rescue, Amy Schumer Learns to Cook
Blackfin Productions (an eOne company)
New York, NY / www.blackfin.tv
Onision: In Real Life, The Murder Tapes
Bunim/Murray Productions (a Banijay company)
Glendale, CA / www.bunim-murray.com
The Real World, The Challenge, Surviving R. Kelly
The Content Group (an Asylum Entertainment Group company)
Encino, CA / www.asylument.com
Shaq Life, Derrico By the Dozen and American Cartel
Dorsey Pictures (a Red Arrow Studios company)
Castle Rock, CO / www.dorseypictures.tv
Building Off the Grid; Accident, Suicide or Murder
Endemol Shine North America (a Banijay company)
North Hollywood, CA / www.endemolshine.us
Lego Masters; Extreme Makeover: Home Edition
Fly on the Wall Entertainment
Los Angeles, CA / www.flyotw.com
Big Brother; Bear Witness, Take Action
FremantleMedia North America (an RTL company)
Los Angeles, CA / www.fremantle.com
America's Got Talent; American Idol
GRB Studios
Sherman Oaks, CA / www.grbtv.com
Intervention, Untold Stories of the ER, A Dog's Life
Haymaker Content
New York, NY / www.haymakercontent.com
Floor is Lava (with Gang of Wolves), Camp Getaway
High Noon Entertainment (an ITV America company)
Denver, CO / www.highnoontv.com
Good Bones, Southern Survival
Imagine Documentaries (an Imagine Entertainment company)
Beverly Hills, CA / www.imagine-entertainment.com
On Pointe, Rebuilding Paradise
Intellectual Property Corporation (an Industrial Media company)
Los Angeles, CA/ www.theipcorp.com
Indian Matchmaking, Selena + Chef, We're Here
Intuitive Content
Minneapolis, MN / www.intuitivecontent.com
How to Survive a Murder, What's Eating America, The Zimmern List
Jigsaw Productions (an Imagine Entertainment company)
New York, NY / www.jigsawprods.com
Dirty Money; Crazy, Not Insane; Why We Hate
Jupiter Entertainment (a Sky company)
New York, NY / www.jupiterent.com
In Pursuit, Homicide Hunter, Snapped
Karga Seven Pictures (a Red Arrow Studios company)
Los Angeles, CA / www.karga7la.com
Hunting Hitler: The Final Chapter; Bin Laden's Hard Drive
Kinetic Content (a Red Arrow Studios company)
Santa Monica, CA / www.kineticcontent.com
Love Is Blind; Married at First Sight
Leftfield Pictures (an ITV America company)
New York, Los Angeles / www.leftfieldpictures.com
Alone, Counting Cars, Pawn Stars
Lucky 8
New York, NY / www.lucky8.tv
The Food that Built America; Jane Goodall: The Hope
MAK Pictures
Sherman Oaks, CA / www.makpictures.com
Everest's Greatest Mystery, Bad Ideas with Adam Devine
MGM TV (an MGM company)
Beverly Hills, CA / www.mgm.com
Survivor, Shark Tank
Mission Control Media
Los Angeles, CA / www.missioncontrolmedia.net
FakeUp, Musicology with Tim Kash, Hollywood Game Night
Original Productions (a Fremantle company)
Burbank, CA / www.originalproductions.com
Deadliest Catch, Jay Leno's Garage
Part 2 Pictures
Brooklyn NY / www.part2pictures.com
Taste the Nation with Padma Lakshmi, This is Life with Lisa Ling
Pilgrim Studios (a Lionsgate company)
North Hollywood, CA / www.pilgrimmediagroup.com
Fast 'N' Loud, Wicked Tuna, The Ultimate Surfer
Propagate Content
Los Angeles, CA / www.propagatecontent.com
Hillary, Labor of Love
RadicalMedia
New York, Los Angeles / www.radicalmedia.com
American Portrait, Jeffrey Epstein: Filthy Rich
Red Marble Media
New York, NY / www.redmarblemedia.com
Signs of a Psychopath, Evil Lives Here
Renegade 83 (an eOne company)
Sherman Oaks, CA / www.renegade83.com
Naked and Afraid, Murdered by the Morning
Scout Productions
Burbank, CA / www.scoutproductionsinc.com
Queer Eye (with ITV Entertainment), Legendary
Sharp Entertainment (an Industrial Media company)
New York, NY / www.sharpentertainment.com
90 Day Fiance, Love After Lockup
Sirens Media (an ITV America company)
New York, LA / www.sirensmedia.com
Lost Resort, Real Housewives of New Jersey
Smart Dog Media
Los Angeles, CA / www.smartdogmedia.com
The Masked Singer, I Can See Your Voice (with Fox Alternative Entertainment)
Stephen David Entertainment (a Banijay company)
New York, NY / www.stephendavidentertainment.com
Beyond the Spotlight, Abandoned Waters, Holiday Home Makeover with Mr. Christmas
Talos Films (a Sky company)
New York, NY / www.talosfilms.com
Queen of Meth, Clipped, Lake Erie Murders
Thinkfactory Media (an ITV America company)
Los Angeles, CA / www.thinkfactorymedia.com
What's It Worth?, Marriage Boot Camp
Truly Original (a Banijay company)
New York, LA / www.trulyoriginal.com
Real Housewives of Atlanta, Ink Master
Vox Media Studios
Los Angeles, CA / www.studios.voxmedia.com
Explained, Headspace Guide to Meditation, Eater's Guide to the World
Warner Horizon Unscripted Television
Burbank, CA / www.warnerbros.com
The Bachelor, The Voice (with MGM TV), The Bachelorette
World of Wonder
Los Angeles, CA / www.worldofwonder.com
RuPaul's Drag Race, Million Dollar Listing, Liberty: Mother of Exiles
Zero Point Zero Production
New York, NY / www.zeropointzero.com
Somebody Feed Phil, Connected, Streets of Dreams with Marcus Lemonis
HONORABLE MENTIONS/ UNITED STATES
3 Ball Productions (a 3BMG company)
Redondo Beach, CA / www.3ballproductions.com
Bar Rescue
51 Minds (a Banijay company)
Los Angeles, CA / www.51minds.com
Below Deck
Alfred Street Industries
Los Angeles, CA / www.alfredstreetindustries.com
Brain Games, Project Runway
Article 19 Films
New York, NY
Tiger King: Murder, Mayhem and Madness (with Goode Films and Library Films)
Authentic Entertainment (an Endemol Shine North America company)
North Hollywood, CA / www.authentictv.com
Boardwalk Pictures
Santa Monica, CA / www.boardwalkpics.com
Chef's Table, Cheer
Campfire Studios (a Wheelhouse company)
Culver City, CA / www.campfire.us
Heaven's Gate: The Cult of Cults; The Most Dangerous Animal of All
Critical Content
Burbank, CA / www.criticalcontent.com
Catfish
Evolution Media (an MGM company)
www.evolutionusa.com
Real Housewives of Beverly Hills, Botched
Firelight Films
New York, NY / www.firelightfilms.tv
Miles Davis: Birth of the Cool; Vick
Half Yard Productions (a Red Arrow Studios company)
Bethesda, MD
Say Yes to the Dress
Herzog & Co.
North Hollywood, CA / www.herzogcompany.com
The Witnesses, The Forgotten West Memphis Three
Jeff Jenkins Productions (a 3BMG company)
Redondo Beach, CA / www.jeffjenkinsproductions.com
Bling Empire, Unfiltered: Paris Jackson & Gabriel Glenn
Lighthearted Entertainment
Burbank, CA / www.lighthearted.com
Are You The One?
Lion Television USA (an All3Media company)
New York, NY / www.liontvusa.com
Cash Cab, Diabolical, Hometown Homicide
Lionsgate
Santa Monica, CA / www.lionsgate.com
Selling Sunset, Kevin Hart: What the Fit, Derbez Family Vacation, House of Ho
Magilla Entertainment
New York, NY / www.magilla.tv
Moonshiners: Smoke Rings; Long Island Medium: There in Spirit
Matador Content (a Boat Rocker Media company)
New York, LA / www.matadorcontent.com
Lip Sync Battle, Go-Big Show
Monami Entertainment
New York, NY / www.monamient.com
Love and Hip Hop
Notional
New York, NY
Chopped, Chopped Sweets
Painless Productions
Los Angeles, CA / www.painless.tv
The Dead Files, The Holzer Files
The New Media Collective
El Segundo, CA / www.tnmc.tv
The Amazing Race, Race to the Center of the Earth
Revelations Entertainment
Los Angeles, CA / www.revfilmtv.com
The Story of Us, Through the Wormhole
Tremendous! Entertainment
Minneapolis, MN / www.tremendousinc.com
Rock the Park, Ghost Brothers: Haunted Houseguests