Once again, Realscreen is examining the ever-changing streaming landscape with this multi-part series, which profiles various players in the SVOD and AVOD space, from the household names to the emerging niche outlets, and with info ranging from key personnel to recent and upcoming commissions, to rights and distribution info.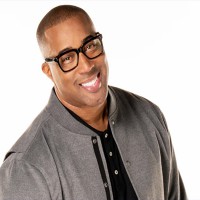 Overview and who is there — key execs:
From head of programming James DuBose (pictured) comes this overview of the streamer: "Fox Soul is the Black community's premiere free streaming platform serving unapologetically Black, consumable by all entertainment 365 days a year. We celebrate black history — to educate, entertain and inspire, while celebrating our rhythms and blues. We're ramping up our originals on the back of rapid growth in our first year and aiming to double our distribution footprint and audiences.
"Since launching in 2020, Fox Soul has already amassed an audience of 45 million in little over a year.
"Our shows are talk format with the exception of The Screening Room, hosted by Vivica A. Fox, in addition to our various specials."
The executive team includes: head of programming, James DuBose; executive producer, Joyce Coleman-Sampson; co-executive producer, Trina Dailey; and supervising producer, Justin Hart.
Recent unscripted/non-fiction programming:
The Making of a Woman: The Concert – "Grammy nominated R&B/Soul singer-songwriter, Syleena Johnson, shows off her musical talents in a special concert, in celebration of her recent album."
Screening Room – "The hour-long segment hosted by Vivica A. Fox contains between one and four short films, each followed by an interview with the filmmaker by the episode's celebrity host. This is the first of many opportunities to give Black creators a platform to share their visions and gifts with the world."
Father's Day documentary: From Fatherless to Fatherhood – "Hosted by Dr. Sean McMillan from The Book of Sean, we hear from fathers, mothers and their kids about the challenges of going from fatherless to fatherhood. The documentary includes firsthand accounts from Kirk Franklin, Dr. Steve Perry and many more."
Programming breakdown:
90% original, 10% acquisition
Best way to pitch to the team:
"You can contact our senior staff for pitch submission forms via LaTanya Drake (latanya.drake@foxsoul.tv)."
What is Fox Soul looking for?
"We're carving out our own lane –- the epicenter of all things Black culture," says DuBose. "Fox Soul is looking for talk format, documentary, short films, lifestyle and sports. We're looking to expand music programming where families can watch together. We want to do what hip hop did for the music industry and hit every emotion that the Black community feels.
"This fall, we're looking to develop a music competition show where contestants can remake samples to the best songs," he adds.